My poor old Dad ended up in Hospital as we prepared for our next fishing trip. Sea fishing day around Irish Coast
My Dad is 80 years old and still fishes like he was a young lad. Problem is, he's not as young as he used to be, but this does not register in his head that he ain't as fit as he once was.
This is what he did to himself...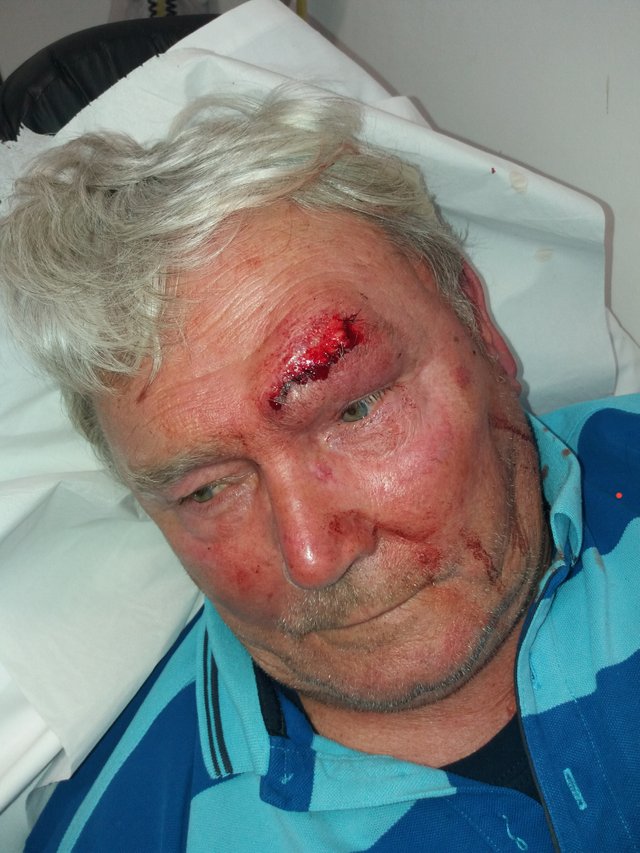 10 stitches and 8 hours later he is finally stitched up and home.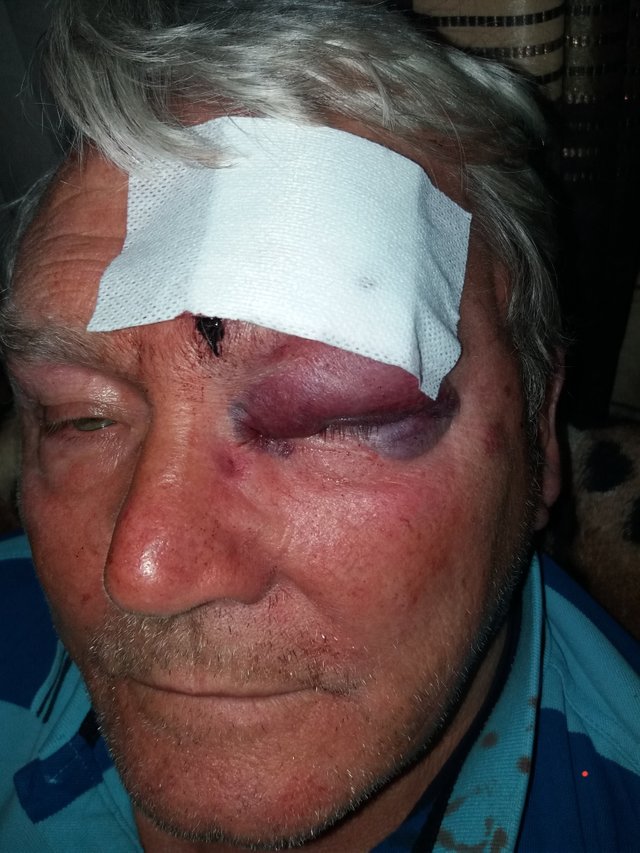 So !! What happened??
As we gathered up some stuff we needed for the boat fishing day. My Father picked up the battery ( leisure battery ) for the boat and tried to load this into the boat himself. He then lost his balance and with the weight of the battery, it pulled him over the boat and down he went, smashing his head on the mud guard of the boat cutting himself very deeply.
My Father has done this battery change many times in his life, but this time it caught him off guard.
So a word of caution to all the older fishing guy's. Be carefully out there. You never know what can happen. Safety first no matter how confident you may feel.
Here are a few pics of the old man in action. He's a valued member of my fishing group and we could not be without him. I value every moment we have left together and try to get as many fishing trips in as possible. I hope this doesn't set us back to far.