MyDailyColor - Challenge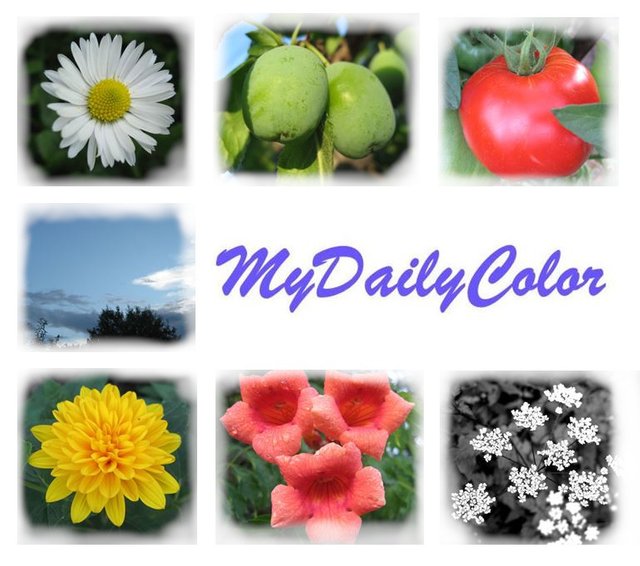 Hello Steemians,
I love very much the nature, the people and the photography. And I decided to initiate a new Challenge called MyDailyColor.
There are many Challenges, such as those of @kalemandra, @alaikaabdullah and others. But ....
The Idea
The basic idea of
#MyDailyColor
Challenge is everyone of us to express with colors and photos his daily feelings, mood and condition and share them with all of us every day of week.
The modern phones make quality pictures, so everyone can take pictures, whether they're a professional or an amateur photographer.
I invite everyone to this Challenge!
Rules
Use only your original photos!
Use the tag #MyDailyColor
The title of your post must include MyDailyColor
Recommendations (not mandatory)
In your post you can invite your friends, to join the Challenge to increase its popularity.
You can add descriptive text to the picture for better understanding.
The photos can be edit with program, add effects, and so on.
If you do not have an idea of your daily color, you can use the following:
#MondayWhite
#TuesdayGreen
#WednesdayRed
#ThursdayBlue
#FridayYellow
#SaturdayOrange
#SundayBlack or #SundayBlackAndWhite

I appreciate your support! Thank you!
Let's start shooting, posting and having fun!