Mycro's new token metrics!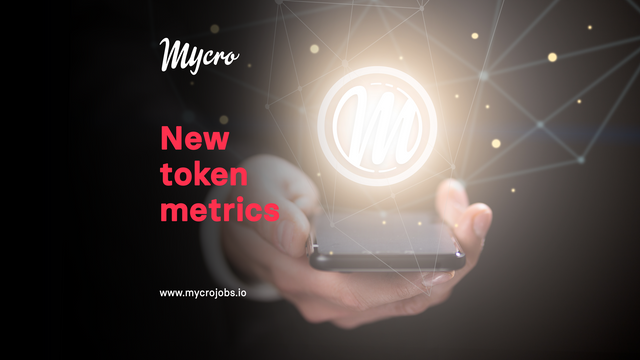 As we mentioned in our previous article, after the successful end of Mycro's token sale, our token metrics are changing. This is due to a token burn that has taken place and you can read all about the new token metrics below!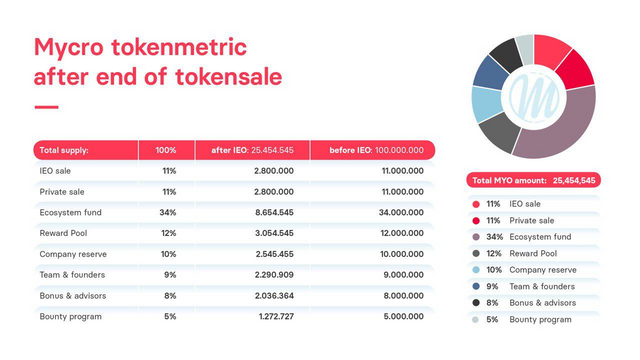 After our extremely successful Turbo sale on Bitforex, we burned 74.55% of our token supply. With this in mind, our distribution percentages have not changed but the number of tokens in each band have changed. 2.8 million went to our IEO sale, another 2.8 million were sold in our private sale. Another 8.6 million is available for our ecosystem fund with another 3 million available for the reward pool.This leaves 2.5 million for the company reserve, 2.2 million for the team and founders and just over 2 million for bonuses and our advisors. Another 1.2 million has already been allocated to those who successfully took part in our bounty campaign.All of this means that in total, there are over 25 million MYO tokens in circulation. As you know, a decrease in supply means an increase in demand so this is fantastic news for everyone in our community!
What is coming next?
We are now working extremely hard on the Mycro platform and also on the Mycro hunter app. We are posting live from the development meetings for the Mycro hunter app, you can follow all of that on our Telegram. We're fully funded and working extremely hard. Come join in the fun on all the various social medias below!