Disrupting South Korea — Deconomy
 We kept busy in South Korea. Not content with only attending one conference, we are delighted to share our day at Deconomy were Mycro has been present! Deconomy was a fantastic experience for us, and we look forward to attending again next year. We refused to rest after MARVELS this year and next year will be no different!We met some fascinating people, we had a brilliant time, and everyone was extremely warm, welcoming and very positive about Mycro's disruption of the gig economy. While we were there, we had the chance to listen to some amazing talks by the finest crypto legends and even had the opportunity to meet them in the flesh.
Meeting legends in crypto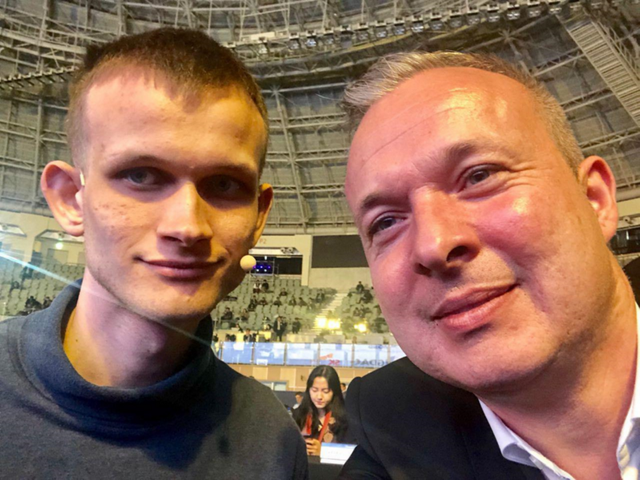 As you would expect, Vitalik is a simply fantastic personality. Meeting the co-founder of Ethereum and Bitcoin Magazine was one of the highlights of Deconomy for us. André had a brief chat with him about crypto, and there are many things that Vitalik and we agree on.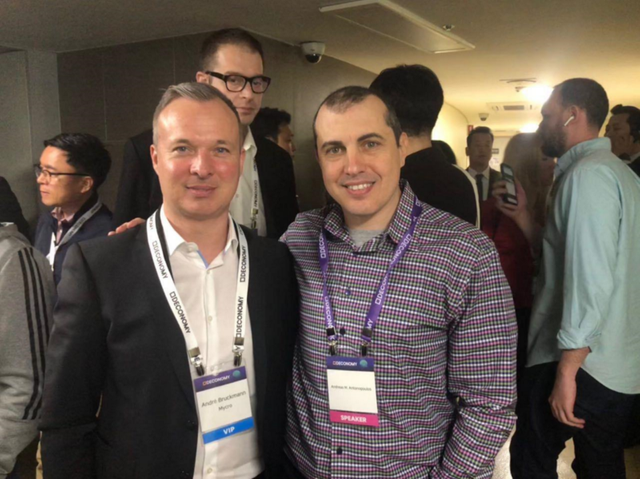 Andreas M. Antonopoulos, as many of you will know, is a massive Bitcoin advocate. It was delightful for both Andreas and André to meet each other. Both had some interesting thoughts to exchange, and we would be delighted to meet him again.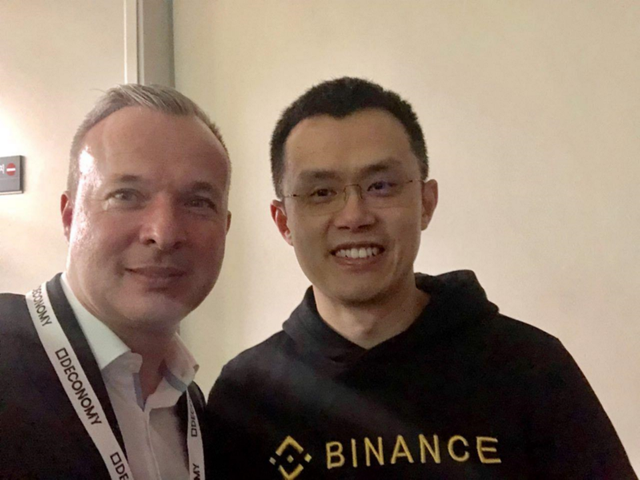 Running Binance, this guy is surrounded with every hot topic that entered the market: Not only cryptocurrencies back in time, but soon ICOs and now IEOs. So, it was a Must-Do to have a chat with CZ. He had a vision just like we do, and both are working on implementing it. Hands down one of the most interesting men in crypto and we hope that our paths cross again.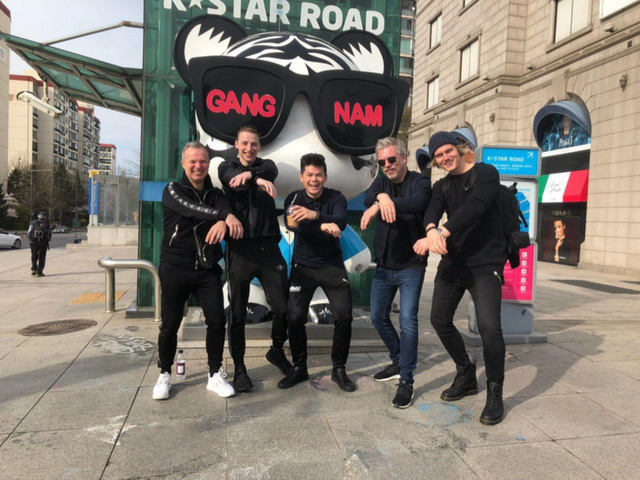 Deconomy was sensational for us, and we really do look forward to coming again. Big names in crypto made big waves, and we are eager to be part of it once again. To follow us as we break new ground around the world, you can follow us on the social media links below.