[2019 Data Economy] MyCreditChain "BlockChain based Personal Credit Information Data distribution"... Innovation worth noting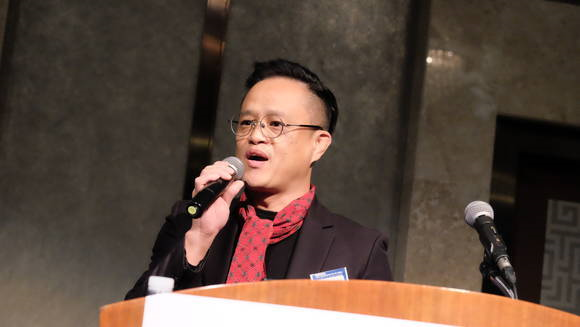 )
Crypto-based MCC token and P2P gifting service needed for computing the Personal Trust Index if early may open before the end of the year
U-No Nam, CMO of MyCreditChain specializing in Fintech, announced its BlockChain/Crypto based data distribution platform at the '2019 Data Economy, Data-driven Enterprise' conference held at Sheraton Seoul D Cube City hosted by Digital Daily on the 8th of November.
This day in particular, MyCreditChain have announced that they will be able to measure the Personal Trust Index as early as the end of this year. When an individual provides a gift (aka "seed") to peers in a network relationship, the seeds will be able to converted into MCC tokens, hence cash. This model of receiving profit by sharing will soon be officially announced which attracted much attention.
Regarding this, U-No Nam says quote, "This service will not only be launched in Korea but also in Indonesia, Japan and many other global markets simultaneously." MyCreditChain has recently signed a business partnership with a conglomerate financial company in Indonesia. MyCreditChain expects to see its business model take stronghold in Southeast Asia where Personal Credit Information is not readily available, and the need for this credit information is high.
In the meantime, MyCreditChain's innovative business model will be able to provide financial services to people who already use the banking system and even individuals who do not currently have any access to personal financial data. This is done by calculating a Person's Trust Index through the gifting transactions made within the ecosystem and is receiving much praise.
In addition, MyCreditChain's model will use BlockChain technology to securely and innovatively distribute data within ecosystem that allows individuals to safely give their personal credit information to third parties, such as financial institutions, businesses or other individuals directly and enable them to use this information to create value back to the people.
U-No, Nam has explained that, "Currently, an estimated 4.5 billion people (59%) of the entire global population do not have any access to credit information", and "South Korea accounts for an estimated 4.5 million non-creditors (10% of the total) and Southeast Asia accounts for about 620 million non-creditors. This will give access not only to those individuals who do not have credit information, but also gives existing individuals who already use financial institutions more access to their own personal information in addition reaping rewards and benefits with their own consent." The personal information provided is managed more secure than ever through BlockChain.
MyCreditChain is a revolutionary technical platform (IPFS) that transforms valuable personal information from structured and unstructured big-data or commercially available information that can be used to judge an individual's credit, such as credit, finance, health, social activities, hobbies, and social networking activities was introduced in an introductory video. The platform has strengths like no other in the current financial industry in that it allows individuals to directly use their own information and can check their information usage history at any time with this new BlockChain technology.
In addition, the person information of the individuals positively effects utilization not only for credit evaluations for loans from financial companies, but also as means to give third party marketing information. "For example, a car sales company can offer customized quotes to specific individuals on more precise terms, and business success rates will become significantly higher," as Nam stated.
MyCreditChain announced that they have completed the P2P Seed networking development and MCC Marketing for the Personal Trust Index, and have also successfully completed their global ICO in September this year.
This model has been successfully tested by over 150 employees of Finger, a parent company of MyCreditChain, over the last 7 years through various simulations, and is currently the Trust Index is being more deeply studied at the Industrial & Mathematical Data Analytics Research Centre at Seoul National University.
Source: Digital Daily Reporter Park Ki-Rock [email protected]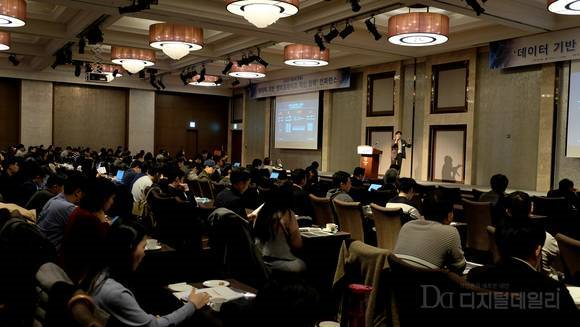 ============================================================
Building Trust with Your Data!