[Announcement] White Paper(Ver 3.3) Update: Roadmap changes
Hello.
This is the MCC team.
MyCreditChain's White Paper (Ver 3.3) has been updated.
This update has been modified to take into account actual development schedules for seed network services.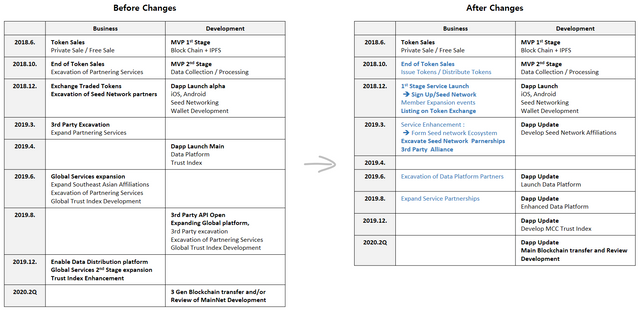 We have added the strategic co-marketing campaign with Indonesia and to secure initial participants, Pre-Registration site development has been included.
A multitude of functions have been added to the application for Market launch to secure more users for the Seed network service.
The following timeline is a step-by-step approach to the market after building our data distribution platform to secure many users.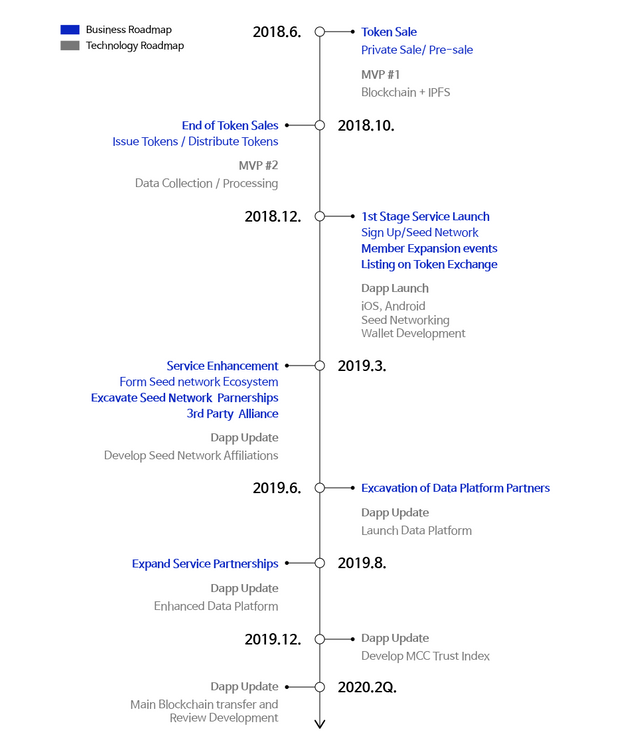 - At the end of November, a teaser site for Pre-registration is scheduled to open.
- In mid December, the Entry service, "Good Morning" app, will be opened.
- Progress details will be given through further announcements.
We will be back soon with more news.
Thank you.
Regards,
MCC Team
To the Moon ~*
============================================================
Building Trust with Your Data!