[Announcement] Good Morning Service Teaser Website Release

Thank you all for your long wait!
MyCreditChain's ambitious project, the "Good Morning(GoodMorn) Service" Teaser website for Pre-Registration is being released for the first time in Korean, English and Indonesian.
From MCC Tokens(Fruits) to iPhone XS, you will have the opportunity to win various prizes!
So head over to the website below and Pre-Register now!
We will share the Service Opening announcement to you as soon as possible!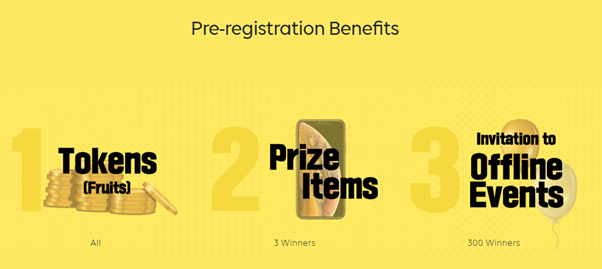 ★ Pre-Registration Rewards
After Pre-Registering, when the service is released, download the APP and sign up for your account.
Only users that Download the App and Register before January 16, 2019 will be eligible for rewards.
• A total of 10 Million Tokens will distributed to all Pre-Registered users (1/N) .
• A prize reward of 3 iPhone XS (64GB) will be given to Three lucky winners .
• We will also be giving away Invitation tickets which are Free Passes that will allow you to participate in any of the 2019 MCC offline events. Also, if you bring your invitation to the event, you will receive 1,000 Tokens. (First time only)
SEED you soon :)
============================================================
Building Trust with Your Data!
▶Homepage▶Telegram ▶facebook ▶twitter ▶YouTube
A development company that is creating a blockchain-based, decentralized, Personal Information and Data distribution platform in which individuals have the ability to capitalize on their own information and expand relationships through the MyCreditChain ecosystem to create new credibility where before was not available. Our goal is to return the ownership of personal information back to the individual, and to create a free and fair society by giving the ability for each individuals to reap the benefits from their personal information and trust index.