Josefstraße A 78
This two-storey corner building with an irregular steep gable dates from the 17th century. On the east side, a three-axis middle avant-corps is extended, the south side with a large sundial is an eye-catcher. In the vernacular, it is referred to as the Gräflich Leining'sche house.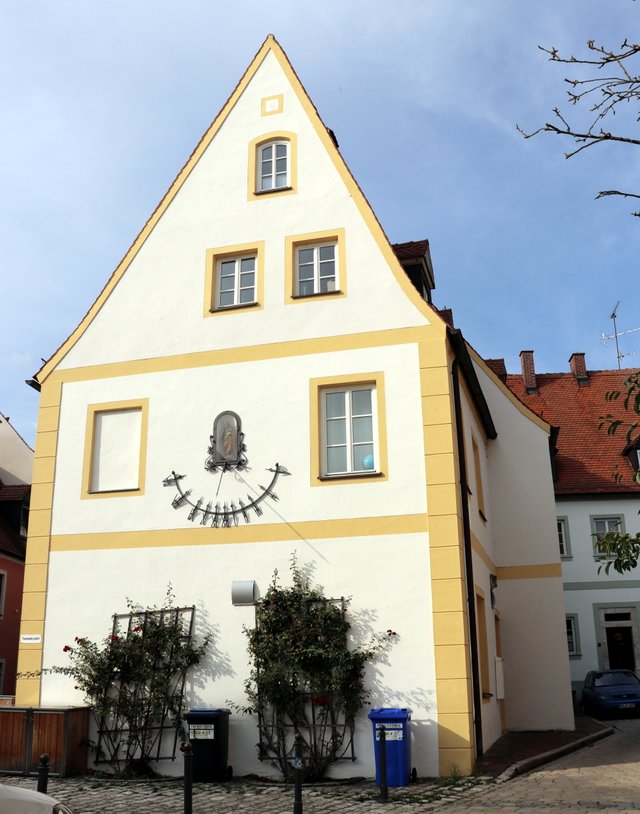 Dieses zweigeschossige Eckhaus mit unregelmäßigem steilem Giebel stammt aus dem 17. Jahrhundert. Auf der Ostseite ist ein dreiachsiger Mittelrisalit vorgebaut, die Südseite mit einer großen Sonnenuhr ist ein Blickfang. Im Volksmund wird es als das Gräflich Leining'sche Haus bezeichnet.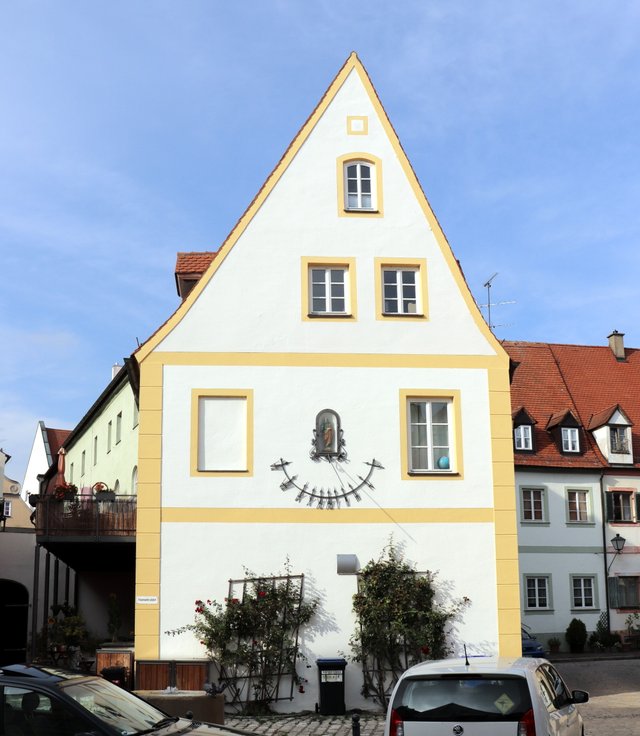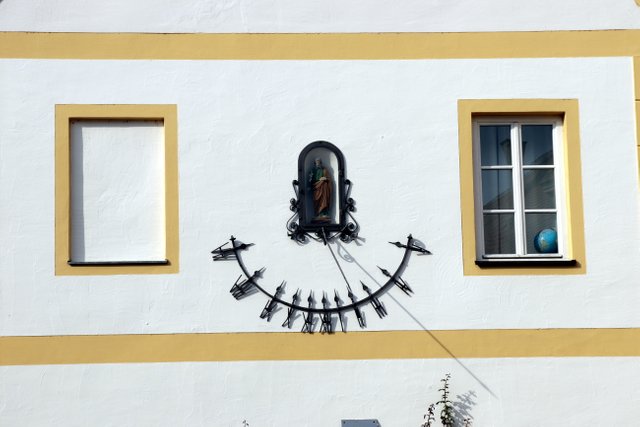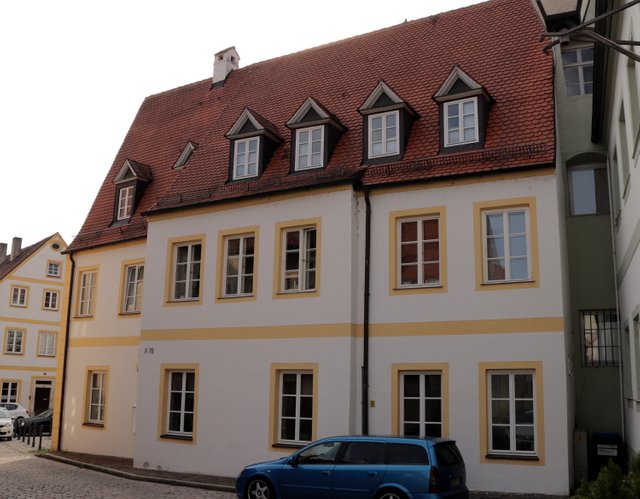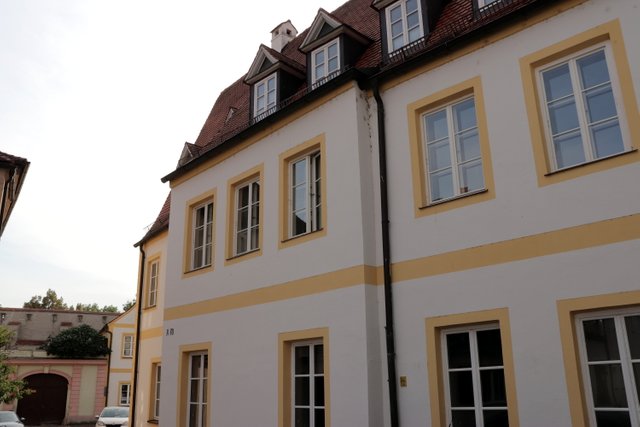 Camera: Canon EOS 200D, all photos taken a few days ago.




See you next time! / Bis nächstes Mal!
Thank you for your attention! / Danke für Deine Aufmerksamkeit!
Original content by