REVIEW ON CIRCLE RACE ON ROR GAME
Hello guys! with gratitude, I greet all the gamers on this wonderful platform and as you already known that my main object is to talk on circle race game on ROR GAME android application.
The first time I talked about this application was a quest given to me on REVIEW-HUNT to talk about ROR GAME on a whole. But now I decided to simplify the properties of those games on ROR GAME android application.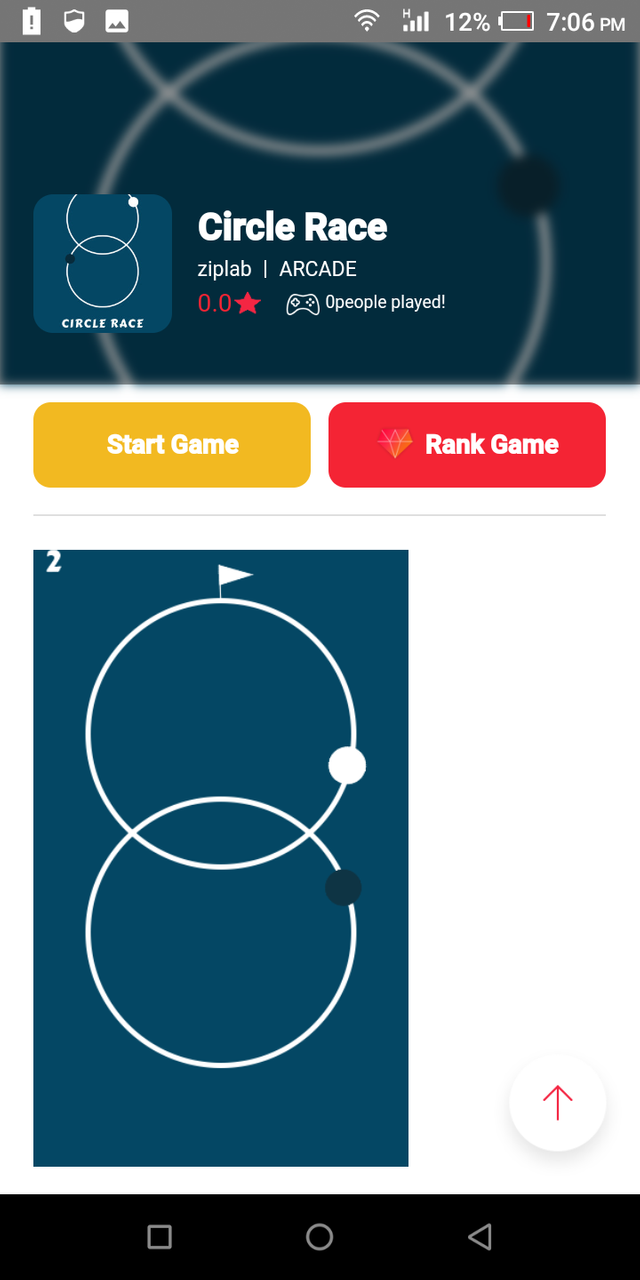 Today I'll talk on CIRCLE RACE and I'll give you full details on how to go about it. Having downloaded the application, ROR GAME to be precise, login with a certified email address, then go to the home page and search for CIRCLE RACE game, you would see a logo of a game that looks exactly like the above image.
This very game is a battle between a white ball and black ball(s). As you pass through the flag erected in your home another enemy pops out and it continues to be like that till you lost the game. Your main ambition on this very game is to make good sure that you don't collide with your enemy or enemies, which is the black ball. The balls move clock-wise and its other way round and their momentum varies.
Note that, whenever you are playing this game or games generally on ROR GAME application, you should have a good data connection and there is a good network in your environment, so as to not to be distracted by the poor network. Getting this game on your android phone would be the best thing that has ever happened to you ever, because it's going to quench your state of boredom. As I've told you that there are lots of games on this application, so you can therefore decide on which game you want to play. You can get this game through this link: https://play.google.com/store/apps/details?id=com.ziplab.rorgame I bet you will absolutely enjoy the game.
Thanks for reading my article and with pleasure I appreciate the founder and the co-founder(s) of this illustrious application. More grease to your elbow.