Funny scene on how I got my phone's screen broken through playing the "hit circle"... Lolx😭💔
Good day guys... Happy new day of the week and I hope you enjoy the rest of this week with peaceful and lovely heart.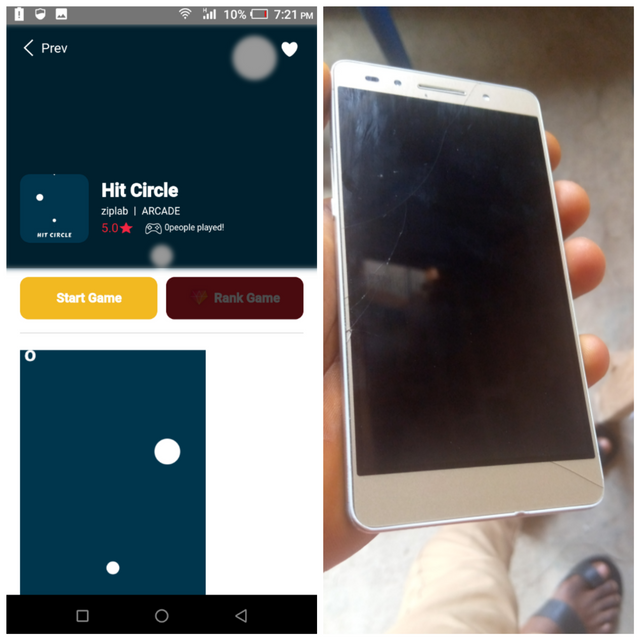 Lolx... I woke up this morning, feel refreshed and the first thing that comes to my mind was to play a game in rorgame application. Having logged in, then I went straight to recommended games and I picked Hit circle...
Tho, this game is an interesting game in such a way that I was moved and laughing while trying to hit the other ball back and it failed with all efforts. Putting more effort in playing and I unfortunately failed the game again with all energy, then I had to throw my phone on my bed and it bounced and fell.... I was shocked and scared but, I noticed it was just a slight crack.
Oh!... What a game.... I won't be a stingy dude, here is the link to the app download :https://play.google.com/store/apps/details?id=com.ziplab.rorgame
As you all know that ROR game is an application which has lots of children in it and the children are games which we play in our daily basis. Thanks for reading my post pls comment and upvote