My 2018 - This is my Hobby My 2018 - This is my Hobby: Football can not be Separated from my Life
Hello, dear Steemian,
Warm regards...!!!
When I saw this contest hosted by @anomadsoul, it was interesting and I decided to take part.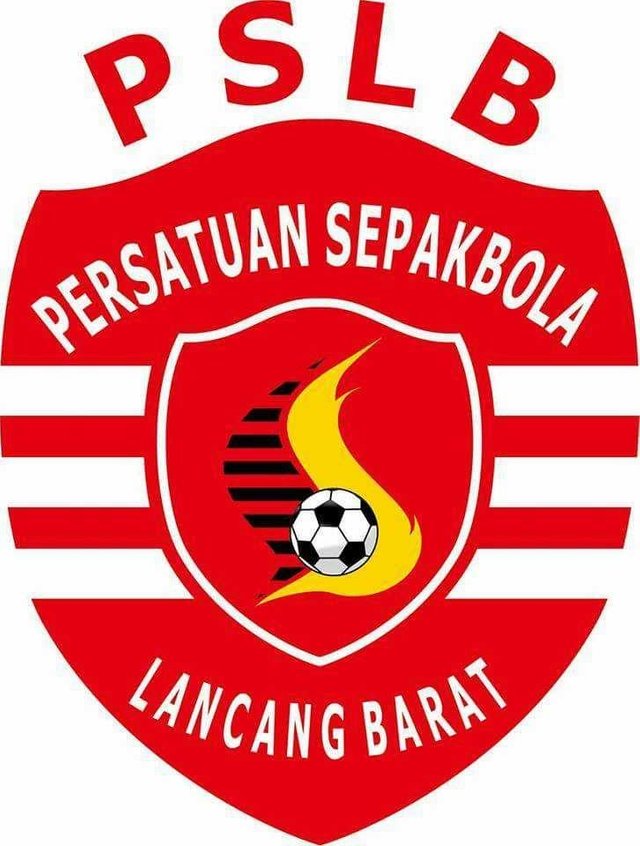 FOOT BALL CLUB
Hi ... My name is Darmadi my cool name is Madi Olo, My hobby is sports ie soccer sport.
For me football is not just for sports and competing but there are still many things that we get in football itself. through football we are taught to mingle, looking for new friends both teammates and friends of the teams we fight against when competing. sports football also teaches how to make one job become lightweight because here is preferred teamwork is not individual. We admit every hobby must be we need afee as well as football at least we have to buy two pairs of soccer shoes and one sizable sport shoes I have to spend for my equipment for football but that is a hobby although expensive but for that matterwe love for me it is not expensive everything will be paid off with the fun andsatisfaction that we can in football.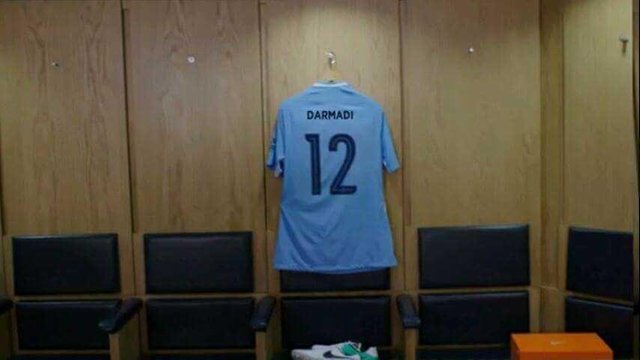 Jersey and My Foot Ball Shoes
From my first little seven year old I have started to like soccer. Football for me is a very nice thing and also great for maintaining the fitness of my body. At first I like football because my father he was also a football player in the club in my area, my club's first name PSLB was once so majestic, although not a club competed in big competition in Indonesia. My father was also a player in my local club and then he became manager here, then I was always in carrying my father when I was five years old to come every game that dilakoni PSLB start from where I started to like sports football and became my hobby until now.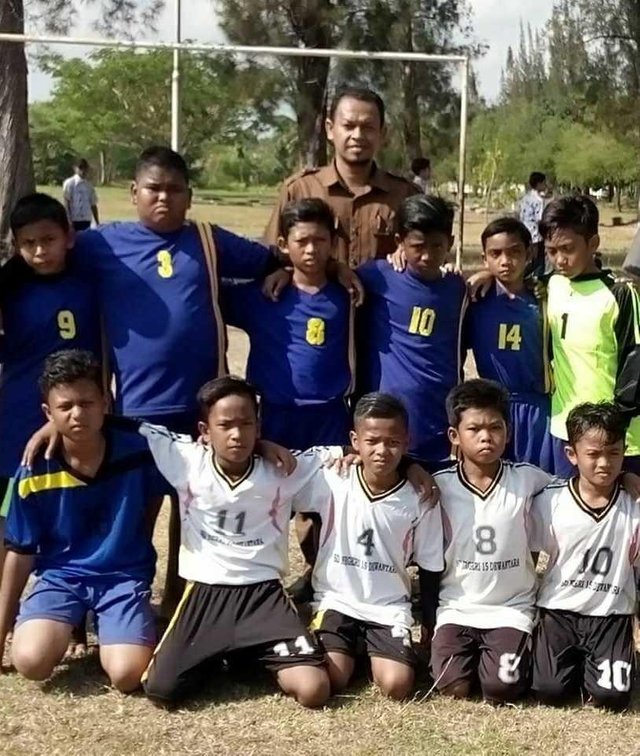 My Team Junior
By the time I was seven years old I started to train myself to play football and my passion could enter a professional soccer club in Indonesia but fate says there are always obstacles when I follow the selection to become professional club players here. I had an official competition when I was fifteen years old in the cup of mail (the fifteen year-old inter-provincial cup) at that time I thought this was my staircase to go up a professional level but what I said was hit by injury, broken left ankle ( injuryankle).
I had a vacuum in football two months I think my career disepakbola is over and I never again play official league PSSI (Football Association of All Indonesia) post injury. when I have started to fit again I was hesitant to return to practice football because what I aspire has been impossible to achieve again. I am drowning in sorrow contemplating my fate, until one day my father rewards a soccer boots for me and he says continue to fight my child at least you can boast of your birthplace even though you are not at the level of Indonesian league competition, that's where I amstarted practicing and practicing again to realize my dad's hopes of bringing my regional club back to victory like when he was a club manager here.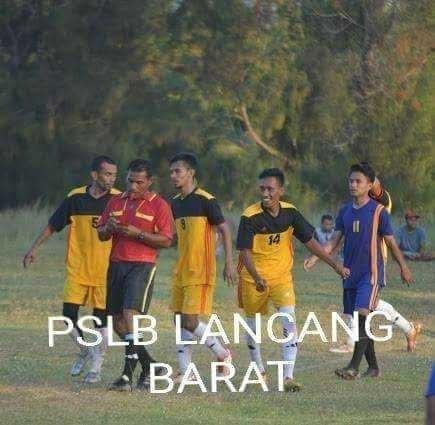 My Team
Year 2000 is the first time I entered a senior team at my club that is PSLB competed in sponsorship PT. ASEAN is not in the core team, I am a coat player is still less trusted by my coach because then I am classified as a young player in the team. Alhamdulillah we became the best three teams then we became the third winner there. I continued to practice and in 2004 I became the top score in the third Lancang west.in 2006 I went to college at the University of Malikussaleh in my first year of college I was directly invited to join Himatesin Fc club by one of my seniors, even I can directly enter the core team in Engineering League 2006, we became Finalist there even though we must lose through kicks fightsfinalti in the top party against Fc Industry.at the university where I studied myself I know not because I am smart in learning the course but I got a lot of friends because of my hobby this is Football .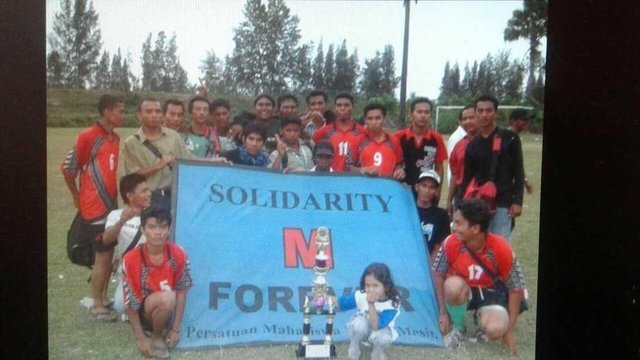 TEAM TEKNIK MESIN FC TAHUN 2016
Here is my golden peak in football even though only played in the tournament level between villages (tarkam). I always enter the core team here and won several championships along with PSLB among others the champion of Bahari Cup Dewantara, the first winner of the Cot Murong Beach Board birthday tournament and the last we won the two trophies Pim Dewantara Cup to V 2016.our club always follows the tournament in our area until now in 2018 but we never won again until now, but this we make a whip for the future of the community pride club in our village, and hope we want to gainthe success of 2016 to become champion PIM DEWANTARA CUP in 2018 this year.until now I am very loving with my hobby soccer and can not be separated with my hobby and I continue to practice with my team PSLB. I realize that football we can not do anything if we do not cooperate then we always do the exercises together to achieve our dream in 2018.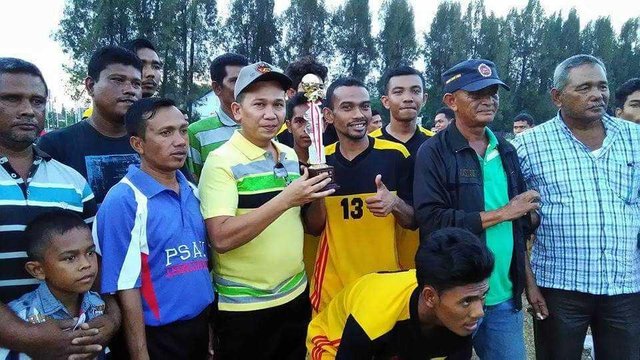 TOP SCORE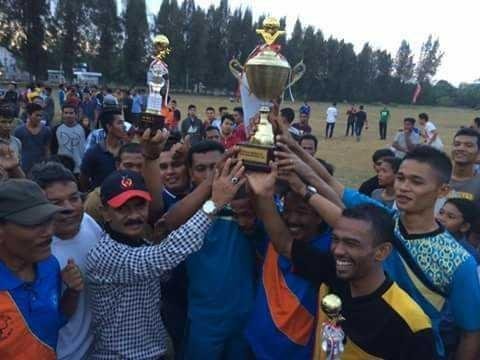 RUNNER UP PIM DEWANTARA CUP 2016
So many of my @madimancity, I say thank you for who initiated this contest may always be successful for you @anomadsoul.
BRAVO PSLB
Special thanks for
and
Warm regards...!!!
by