Wracamy do lekko depresyjno/melancholijnych klimatów wraz z ciekawą muzyczną pozycją od zespołu Why?. Na utwór natknąłem się przypadkiem w składance "Odkryj w tym tygodniu", będą sugestiami kawałków które mogą mi się podobać wybranych na podstawie tych, które wcześniej "polikowałem"
Utwór ma swój intrygujący bluesowy styl połączony z nutą modernistycznej elektroniki dający słuchaczowi niezwykłe przeżycie gdy tylko wsłuchamy się w melodię i skupimy na tekście, który swoją droga jest niebanalny.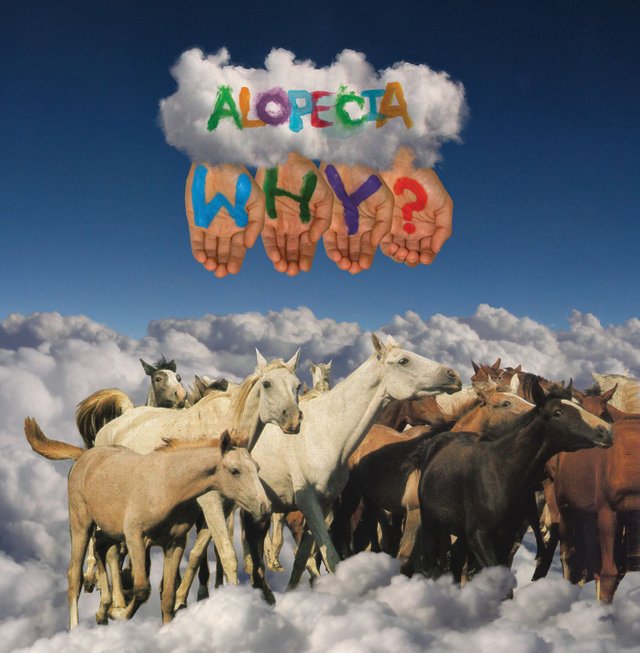 Jako że niektórzy powoli zaczynają się zmagać z końcówką semestru i stresują się ocenami, zapraszam do przesłuchania i oderwania się na chwilę od problemów.
tekst :
I'm not a ladies man, I'm a land mine
Filming my own fake death
Under an '88 Cavalier I go
But-but-but-but nothing but the rear bumper's blown
But I's born for this flight
United 955 on the fifth of July Back to SFO
I-I join the dark side In a thin disguise
On consumer grade video at night
Faking suicide for applause In the food courts of malls
And cursing racing horses on church steps
Playing the wall at singles bingo All-time gringo
Did anyone hear me cry there?
Through a toilet stall divider
I swear I care, not...
Am I an example of a calculated birth?
To a star chart for clowns, I'm not
Under robin eggs in a nest, you hit a manila envelope
With one last little robin's egg in it
A hollow bullet yet spent
Subject to dismissal I wish all my pitfalls
Could be caught by this call
Cheeri-a, cheeri-e, cheeri-i, cheeri-o, cheeri-u
Jeśli Ci się podobało kliknij fallow, niedługo więcej postów ze "skrytą" muzyką.
Dziękuję że czytasz,
Pozdrawiam
JB