Scouting for Girls releases unofficial World Cup single on Musicoin
FOR IMMEDIATE RELEASE JUNE 15, 2018
The Musicoin Project, the world's first blockchain-enabled music streaming service, has reached another major milestone: its first release from a band signed on a major label. Released today — three days before England faces Tunisia in the World Cup — Scouting for Girls' "England I Still Believe" is a single meant to inspire football supporters who haven't seen their team lift the Cup since 1966.
Signed to Epic Records on Valentine's Day, 2007, the 3x Platinum-certified British band (Roy Stride, Greg Churchouse, and Pete Ellard) have sold over 1.5 million albums and two million singles — as well as performed to full houses at both Wembley Arena and the Royal Albert Hall to. Now signed to Believe Distribution, Scouting for Girls caters to a dedicated base of fans avidly following them over a decade later.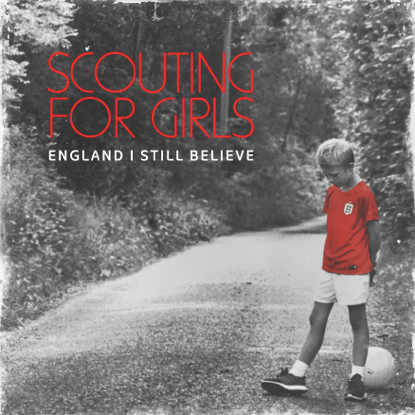 Every time "England I Still Believe" is played on Musicoin's platform, both the band and its label will receive their share of streaming royalties issued in MUSIC — the platform's in-house cryptocurrency. As MUSIC accumulates in their wallets, it can be traded for Bitcoin and cashed for fiat currency on digital exchanges. This instant payout is strikingly different than other popular streaming services like Apple Music or Spotify, which may issue payments sporadically.
Because The Musicoin Project does not retain any royalties for itself, unsigned independent artists enjoy 100% of streaming compensation. Bands can even customize simple smart contracts on the platform to pay each musician their own cut of MUSIC in personal wallets.
Nikki Camilleri, Believe's A&R and Label Manager, is excited about collaborating with this new music distribution model. "Musicoin presents an interesting and modern method of releasing with a team wholly open to embracing its partners. Working with both Modest! Management and Musicoin's for this release has been a pleasure, and we look forward to seeing where the world of blockchain in the music industry takes us.''
"We are excited to work with Musicoin and this innovative platform," says Phil McCaughan, Scouting for Girls' manager. "Blockchain technology opens up many new possibilities in the music business — both for the consumer and the artist — and the Musicoin team are leading the way globally on this front. We look forward to being a part of the story as the platform takes off."
Zack Wilkinson, Director of Business Development for Musicoin Project, says, "This is the first stage in what we hope is bands and labels realizing the potential and benefits of blockchain streaming technology. Hosting the world's first major artist release on Musicoin is a huge and exciting step for us, and hopefully the start of a great partnership."
Musicoin's creator Isaac Mao added, "This is a huge milestone for both the music and blockchain industries. Independent musicians have been embracing Musicoin to receive instant streaming royalties, and signed musicians like Scouting for Girls can benefit as well."
The team is hard at work improving and updating the platform, and a mobile app is slated to release by the end of Q3 2018. For more information on the Musicoin Project's long-term commitment to musicians around the globe, please read its recently-published v2.0 roadmap.
Visit englandistillbelieve.com to stream this fun new single today for free using Musicoin.
---
Musicoin (MUSIC) is a smart cryptocurrency and music streaming platform built upon the Musicoin blockchain. Musicians and listeners worldwide are encouraged to visit Musicoin's official website at musicoin.org.
---
Please contact press@musicoin.org for media inquiries and zack@musicoin.org for business development inquiries.