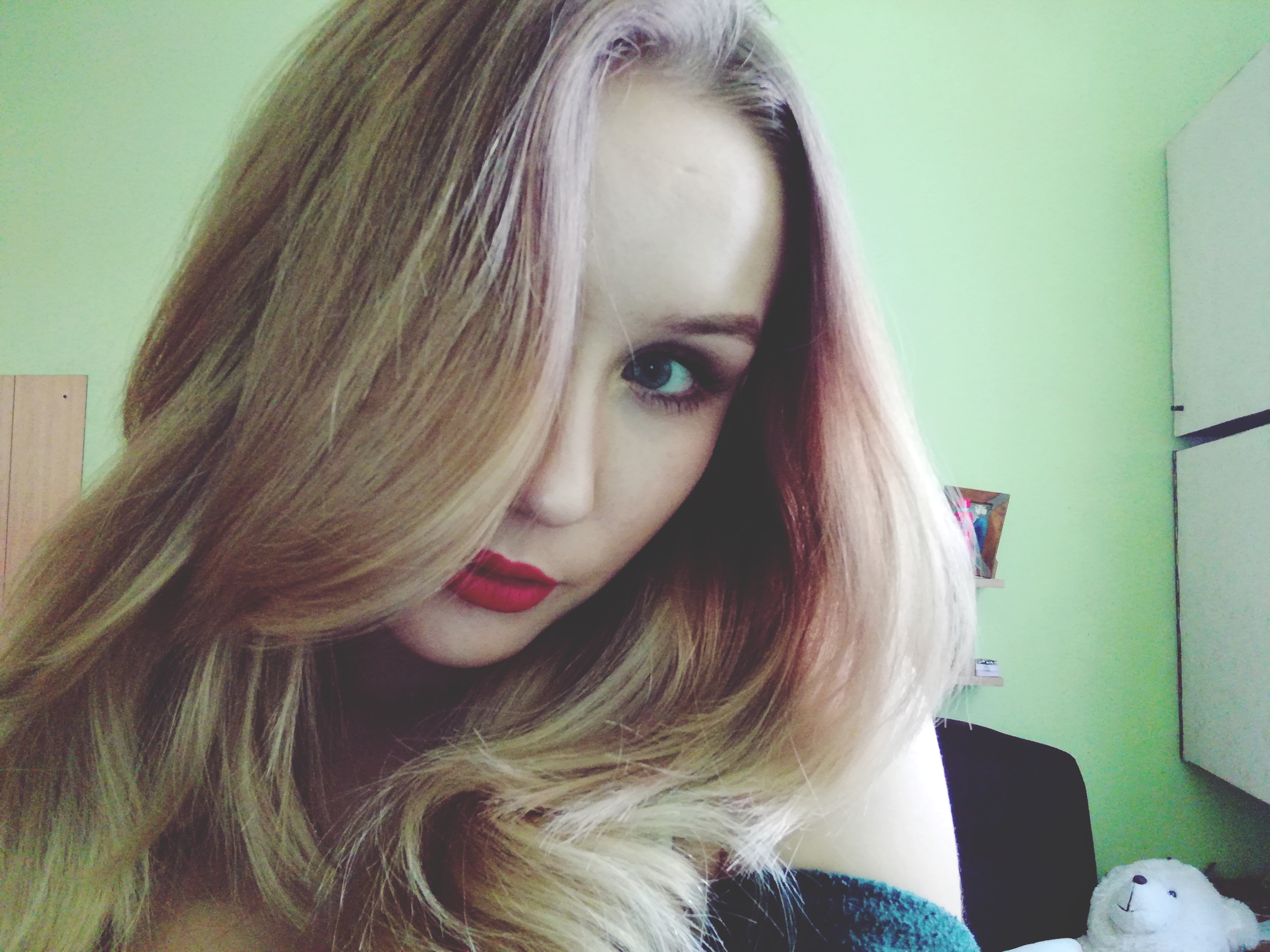 Imagine yourself, standing on the stage. Hundreds, thousands or even more of people are watching you. They're all just judging you, talking about, laughing at you. You feel awful, you just want go home and hide in your bed. You'll never perform again. But is that a real feeling? Is that person real? No, believe me it's not. That's how I'm feeling everytime when i perform somewhere. It's the worst feeling for someone who wants to perform in front of thousands of people in her future.




This is SOCIAL ANXIETY.




I'm fighting with this affliction since I remeber. I used to be a shy person, at least that's what I was thinking then. I didn't know that not having friends, sitting in my own room alone all the time and being scared of people was not normal. I'm preparing myself before every conversations and during it I'm just shaking.




But I'm still trying.



I decided to upload my first video on DTube even though it was really hard for me. And it was one of the best decisions in my life. I've met so many amazing people and they all support me. I'm feeling stronger everyday when I see these motivating words from all of you. I wouldn't try if not you.

THANK YOU ♥♥



PS. Chris Isaak's "Wicked games" is coming!
Wyobraź sobie siebie stojącego na scenie. Setki, tysiące, a nawet i więcej ludzi cię ogląda. Wszyscy się oceniają, mówią o tobie, śmieją się z ciebie. Czujesz się okropnie, chcesz tylko iść do domu żeby ukryć się w swoim łóżku. Nigdy więcej nie wystąpisz publicznie. Ale czy to faktycznie prawdziwe uczucie? Czy ta osoba jest realna? Nie, uwierz mi, nie jest. Tak właśnie czuję się za każdym razem, gdy gdzieś występuję. To najgorsze uczucie, zwłaszcza dla osoby, który chce występować przed tysiącami ludzi w swojej przyszłości.
To jest właśnie LĘK SPOŁECZNY
Walczę z tą przypadłością odkąd pamiętam. Kiedyś byłam skromną osobą, a bynajmniej tak wtedy myślałam. Nie wiedziałam, że brak przyjaciół, siedzenie we własnym pokoju samotnie, cały czas i obawa przed ludźmi nie była normalna. Przygotowuje się do każdej rozmowy, a w jej trakcie po prostu się trzęsę.
Ale wciąż próbuję
Zdecydowałam się dodać moje pierwsze wideo na DTube nawet jeśli było to dla mnie okropnie trudne. Była to jedna z najlepszych decyzji w moim życiu. Poznałam ogrom niesamowitych ludzi i to oni tak bardzo mnie wspierali. Każdego dnia czuję się silniejsza widząc wszystkie motywujące mnie słowa od was wszystkich. Nie spróbowałabym gdyby nie wy.
Dziękuję ♥♥