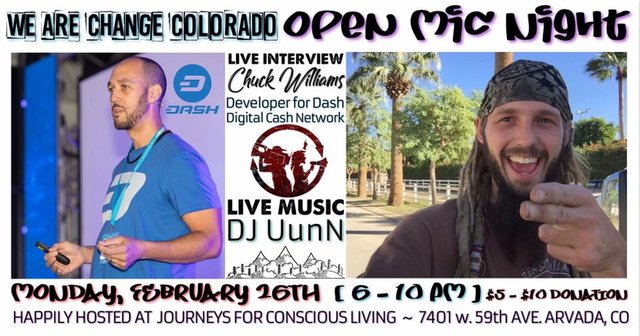 February Open Mic is upon us already! We spent the last couple of weeks covering Anarchapulco in Acapulco, Mexico and are excited to get back to our community. We really want to start moving all of our content off of Facebook and onto Steemit because we can actually generate revenue for the group this way. Keep a look out for a massive wave of videos that are still coming including new and old content.
It will be this coming Monday February 26 at our favorite meeting spot Journeys for Conscious Living 7401 W 59th Ave Arvada. from 6-10pm. Bring your music, comedy, poetry, politics or philosophy, the stage is yours.
the guests
Chuck Williams is a developer for Dash Digital Cash Network one of the more prominent cryptos on the market, and for good reason. It is unique in that it has a crowdfunding feature built into the code that automatically pools a percent of the currency that is mined each month. The master node holders then vote on the proposals they receive each month and the winner is paid out automatically. They have sponsored things like business and media campaigns like Ben Swann with his Truth in Media website and Reality Check show.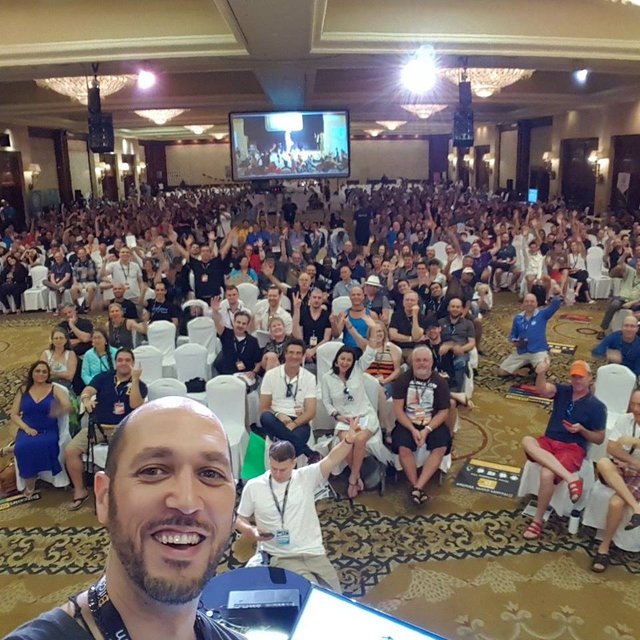 We will be chatting about his presentation at and impression of the Anarchapulco convention this past weekend in Acapulco, Mexico, his personal journey to truth love and freedom, and Dash cryptocurrency of course. Dash is currently a major contender in altcoins and it's current model and future plans hold great potential for social and economic change for the better. Wel will be taking questions so please bring some!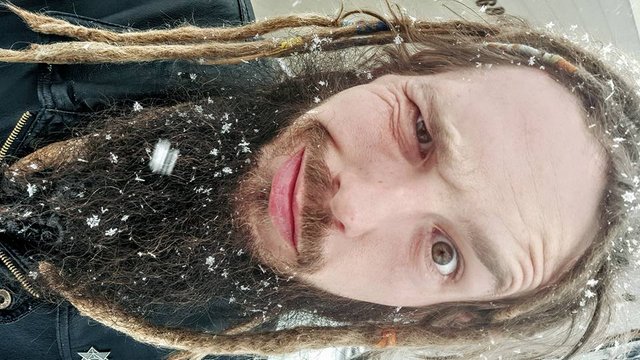 And last but not least, our good good friend Erick Crumb aka DJ Uunn will be headlining to close out the night! He has been a dabbler in many things musical including DJing, sound engineering, and sound stage production for some major music festivals like Sonic Bloom and Arise. We are lucky to have such a wonderful and talented human in our community and we can't wait to boogie to his tasty jams to close out the night!
the schedule
6pm: Doors open and sign up starts
7pm: Open mic begins
8:30pm: Live interview w/Chuck Williams
9pm: DJ Uunn
10pm: Clean up
Please come and join us!
It's just not the same without YOU...
---
---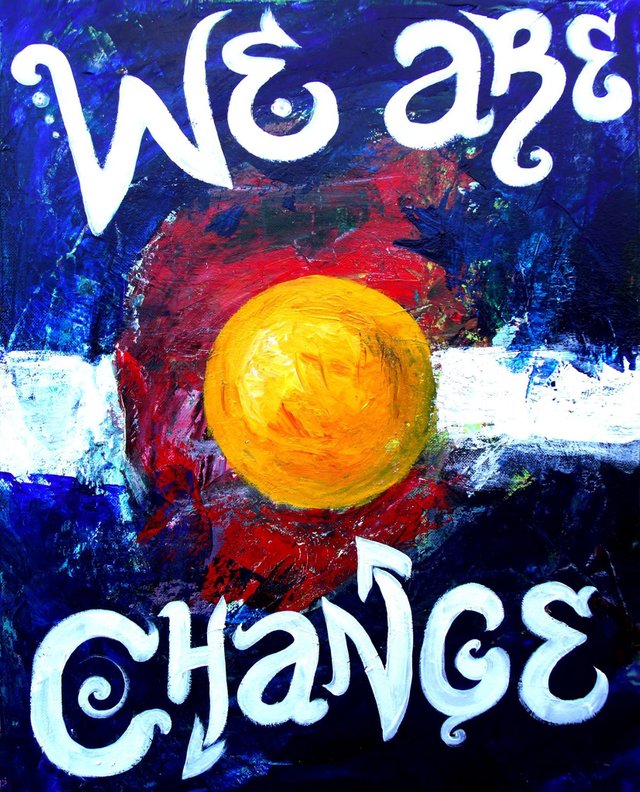 Donate via Bitcoin:
18Mi2J8Xm1dwfM1X9B6UR2GekkKa5eGV9T
Support We Are Change Colorado here on Steemit, and any other Social Media you use: