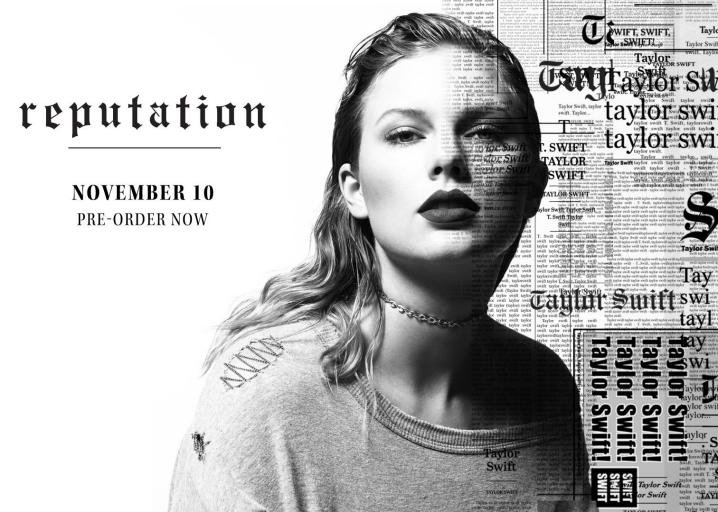 Taylor Swift's Reputation, her latest and darkest album yet, is finally, officially out — but it's not streaming anywhere. Here's where you can listen to it, where you can't, and why it's so hard to get to.
Reputation is currently available for purchase on iTunes or as a hard copy disc. It's also available for free for a limited time on iHeartRadio, both on the app and the actual radio. Since 12 am Eastern, iHeartRadio has been playing a new track off the album at the top of every hour; it will continue doing so until 8 pm, when it will air an hour-long special featuring never-before-heard audio from the "secret sessions" where Swift premiered Reputation for her fans.
Meanwhile, Reputation is not available to stream for the time being. Swift has long spoken out against streaming services that pay low royalties to artists and refuse to consider music that is in high-demand to be "premium content," which is why she removed her back catalog from Spotify in 2014 and didn't return it until earlier this year. "I think that people should feel that there is a value to what musicians have created, and that's that," Swift told Time in 2014.
So for her latest album drop, Swift is upping the game, refusing to cooperate even with subscription-based streaming services that pay artists high royalties and put a premium on their work. It's a move that few besides Swift could easily pull off. "Taylor Swift is one of the few artists who has the combination of star power and fan cultivation to truly drive how her music is consumed," an industry consultant recently told the New York Times.
So if you want to listen to Reputation, but you don't want to shell out the cold hard cash to actually buy it, your best bet is to wend your way over to iHeartRadio and look what you made her do.