Continuing on @rossfletcher 's theme I hope to work my way through my vinyl collection over the next few years, sharing the cover art and the vinyl label as well. If the album sleeve has artwork I shall share that as well. I will also include a track from each side
Shaun Phillips had a cult following amongst the young people in our country in the 1970's. No commercial hits at all yet almost all of us 'in' kids knew every lyric of each song.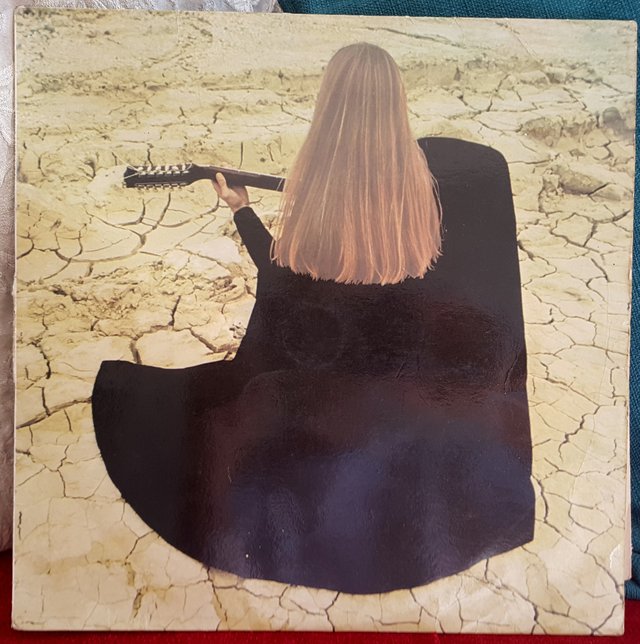 Shaun Phillips - Second Contribution
His follow up to his debut album Contribution this for me was his best album.
Woman (She was waiting for her mother at the station in Torino and you know I love you baby but its getting too heavy to laugh) - Side One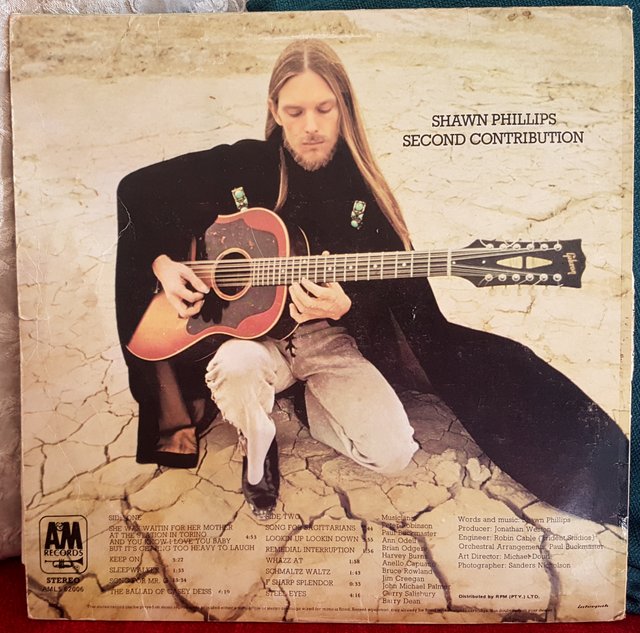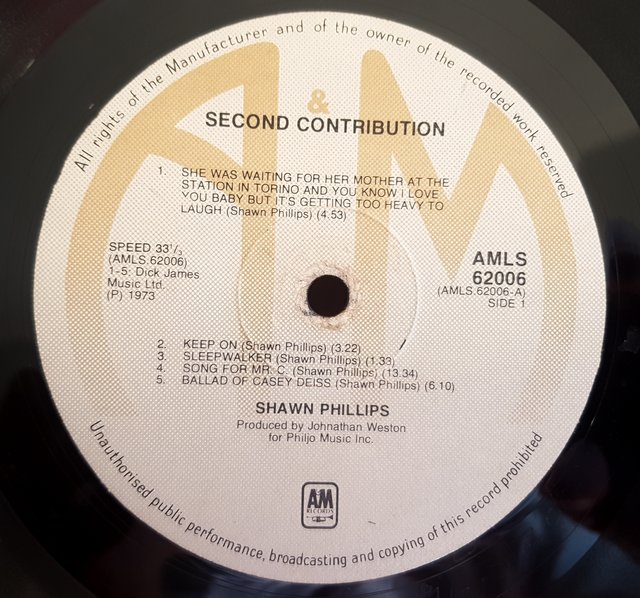 Steel Eyes - Side Two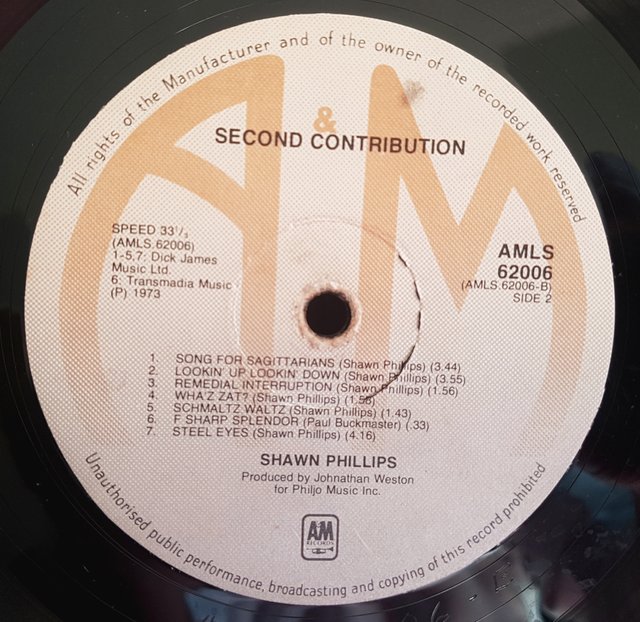 I reckon a bonus track is called for ..... just because I enjoyed the first two so much !!
Song for Sagitarrians
We are trying to establish a vinyl community here.... so if you own vinyl, still listen to vinyl or even remember vinyl... share some of your collection under the #vinyljunkies tag in any format you like.