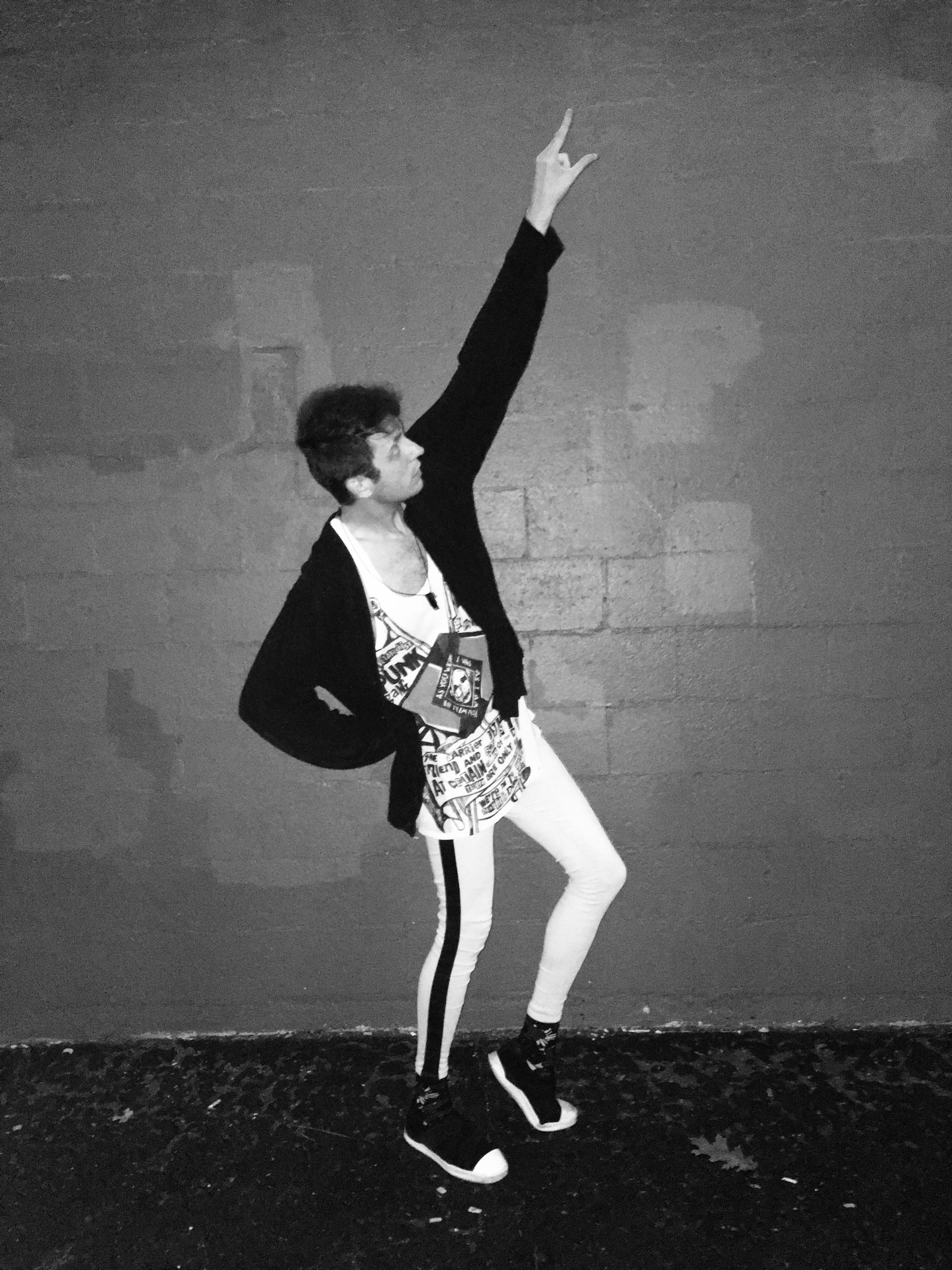 *UPDATE*
You can check the entire album on my FB - https://www.facebook.com/pg/thehateclub/photos/?tab=album&album_id=348143798973482 
Journal of a RocknRolla: #2 DIY Tour Recap
"Give me six hours to chop down a tree and I will spend the first four sharpening the axe."
― Abraham Lincoln
Homecoming
Chill air gasping through widely open windows, hot coffee and quietly buzzing radio...all during a peaceful morning. You don't notice that because you woke up anxious, just like any other day, anxious from distant flashbacks still haunting you and from everything else you need to take care of.
Your phone rings...
- Ayyyee! Hiiiiiii!
You think to yourself, - "God damn it, what are you so happy about all the time?"
- "Ayyyeeee! Hi, my cupcake"
Excitement takes effort, because you're used to passive-aggressive blues.
- *laughter*  I heard the news! This is so exciting! You're back from the tour?
- Yes, still processing everything that happened, so surreal, like in a dream
- I wanna hear all about it!
- Coffee at 12?
- Yes.
I really need so stop drinking these ridiculous amounts of coffee...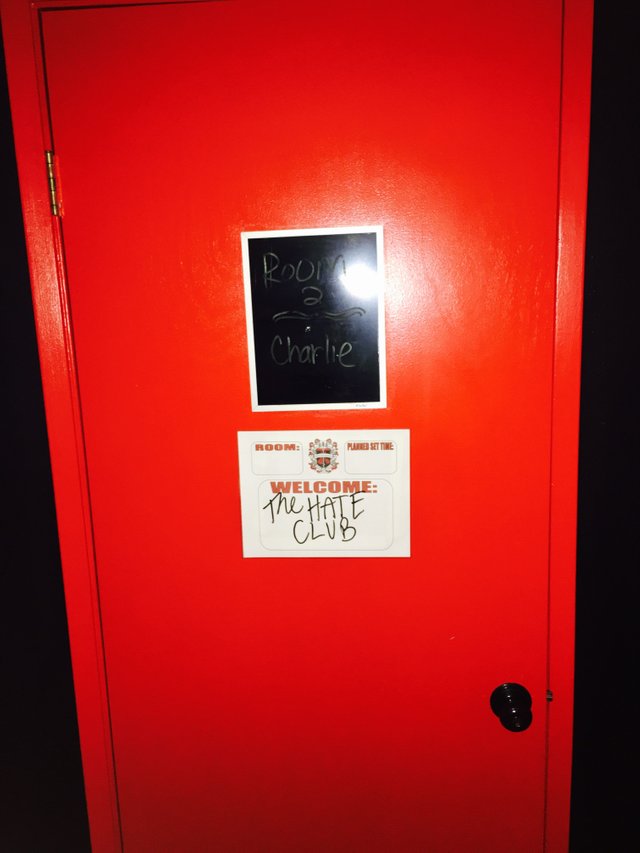 Memories
Back in LA, back home! It's been an incredibly busy summer for me. Mainly because of my first US tour where I met so many incredible people. I played some of the craziest shows, I started my secret event series called House of the DVNT, launched an alternative electronic podcast and countless of other things important and not. 
Most of all I want to pay the dues to people, people that helped me going through this windy road and supporting each of my steps. 
Typically, I'm quite antisocial, but the more I'm doing this the more I understand that it's all about the people and the energy you share. 
I remember that fun photoshoot in Palm Springs before the tour. My friend is working on her fashion line and we all had the time of our lives kicking it together. I also played an impromptu show in the living room haha. -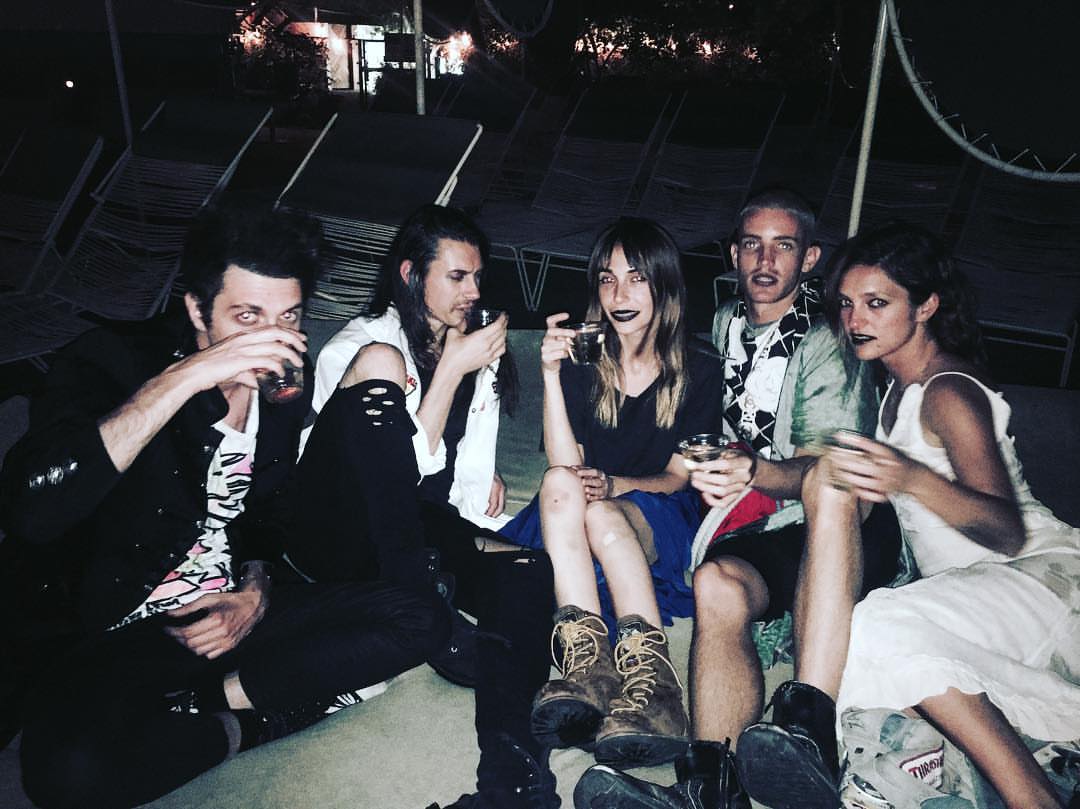 I remember the rehearsals in various basements and hotel rooms.
I remember all the bands that were on the road with me (although my phone is dead and I don't have access to all the pictures right now)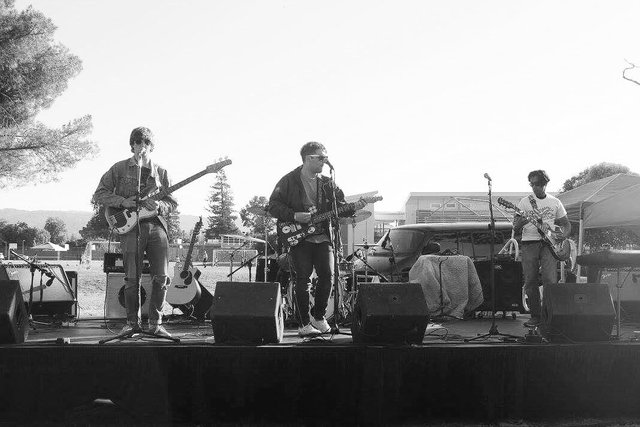 -
I remember Keys'n'Dope smashing the drums with me on the stage at the Old Miami in Detroit because we had technical issues with the sound and couldn't hear the backing tracks.  
-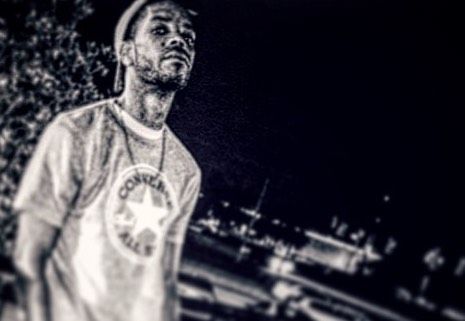 -
I remember playing my first US festival CouchFest2017. Massive thanks to Tyler Sanders, Six Foot Roses and everyone else involved into putting that fest together.
-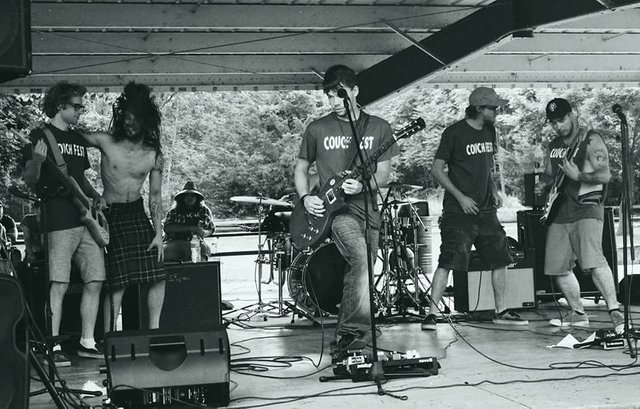 -
I remember my best roadie ever Greg Benninger keeping me company for the entire trip and getting into all sorts of stories with me.
- Check out this Green Room of all green rooms at the Blind Pig ahha 
-
The guys at the Token lounge! Pete from Chasing The Sun and the rest of the gang were so cool to hang with!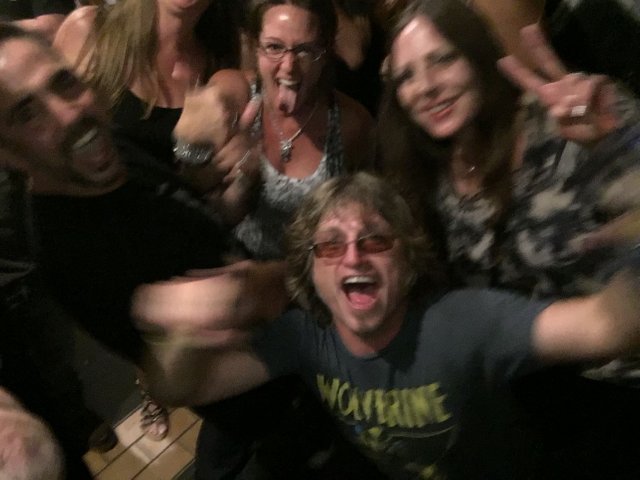 -
What about making these shitty T-Shirts in a hotel room? Oh lord, haha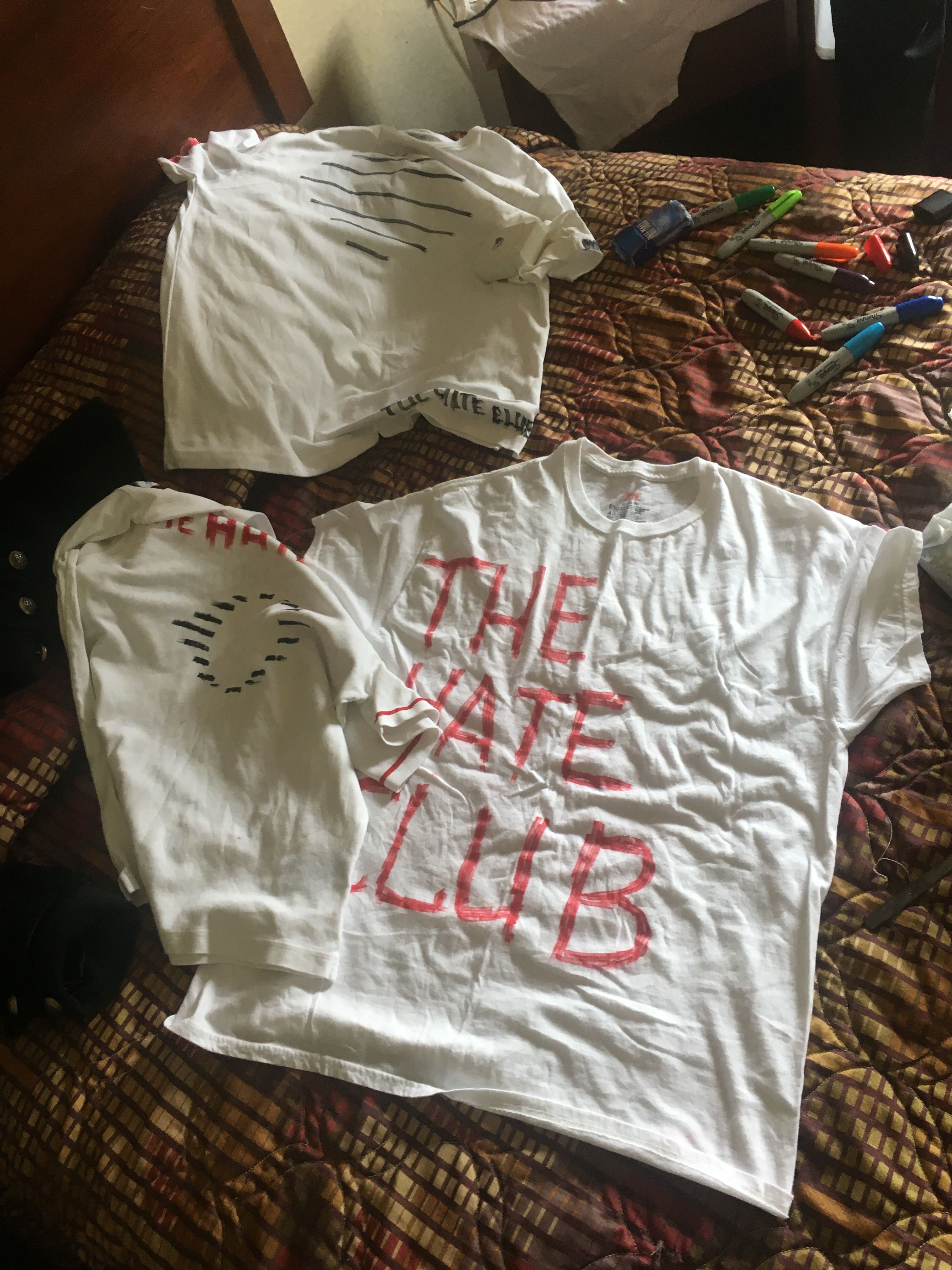 -
There's too much to recall but this adventure will always stay on my mind. The thunders, the fireflies, the drunk arcade, grungy green rooms!
Much love,
The Hate Club