Big festival of electronic music in a beautiful park (Juicy Beats)
In the heart of a beautiful park is an electronic music festival with seven stages and 21 floors! Many different party locations spread across the "Westfalenpark" and provide all kinds of music: electro, inide/alternative, rap, house, techno, reggae and pop.
Amidst the city of Dortmund is the "Westfalenpark", a very nice and huge location for relaxation, sport and education. The park is very beautiful overall so you can forget the stressful city life. One time every year there is a famous electronic music festival: The Juicy Beats.
Year after year it is getting more and more popular, bigger and more expensive, of course. Because we are not the biggest fans of most kinds of electronic music, we do not visit this festival every year. But we liked the lineup last Saturday and we decided to spend the whole day in this nice park and to enjoy some music!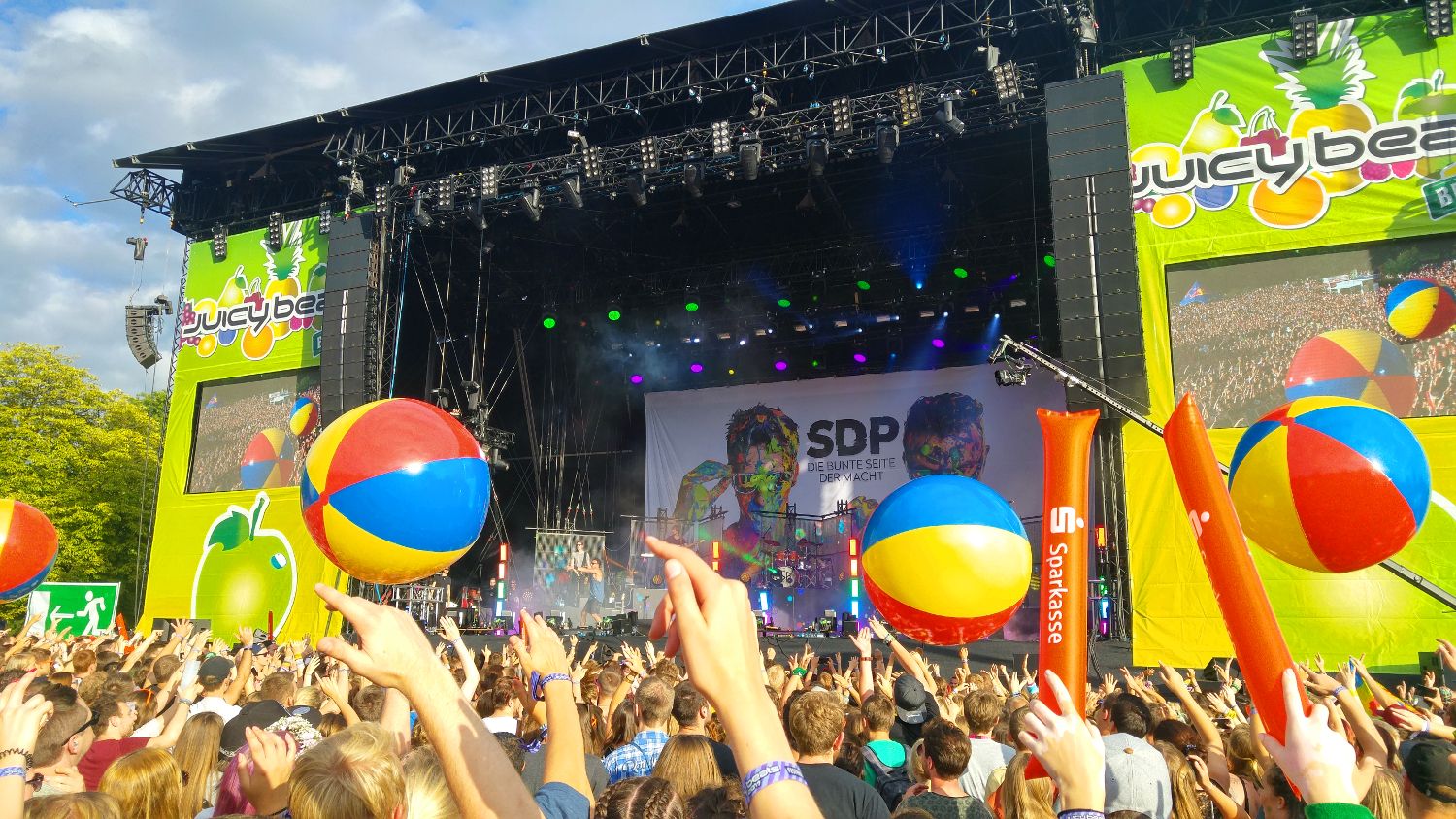 It is a very colourful event
What I like about festivals with many different genres and stages is that you can discover interesting new bands. So we went there early to see a lot of new and unknown acts. The weather was perfect and we enjoyed the nice park and the nature. Here are some impressions from the festival location:
You can explore the park and discover a lot of small and big areas with stages or deejays. One of the smaller bands we really liked was "Boticelli Baby" - a real insider tip! They define their music as "Junk" - a mix of Jazz and Punk. It is a fast, dance-able and unique kind of music. The performers have a special kind of humour, what is very entertaining.
If you are interested in music I can recommend to listen to some of their songs:
Here and there we found some nice places to rest like under this tree: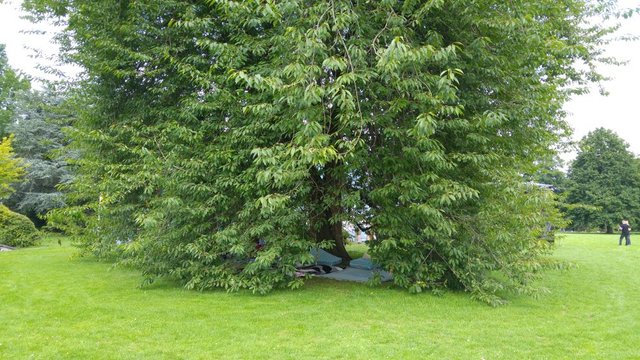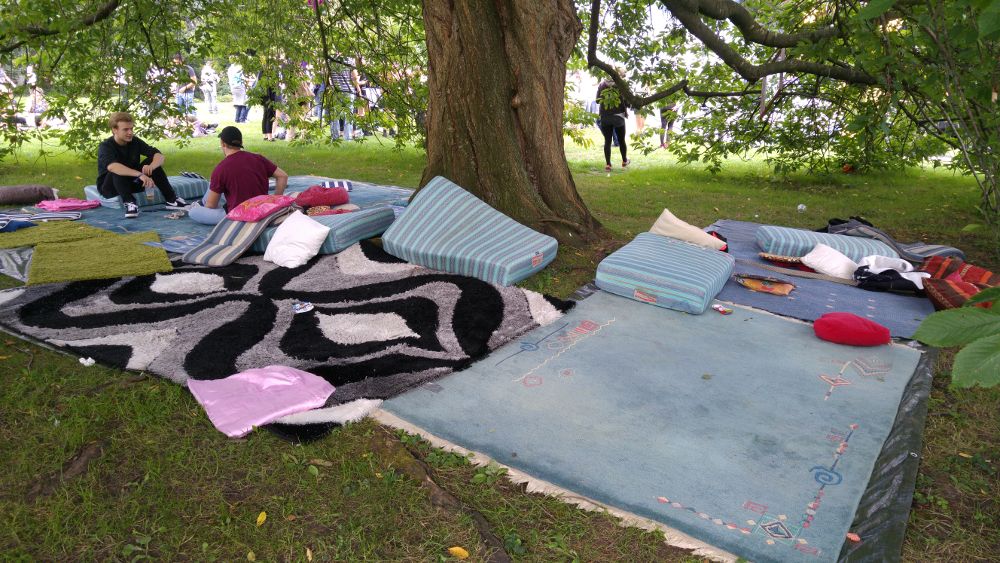 Later in the day it got very crowded and the more famous acts appeared on the main stage: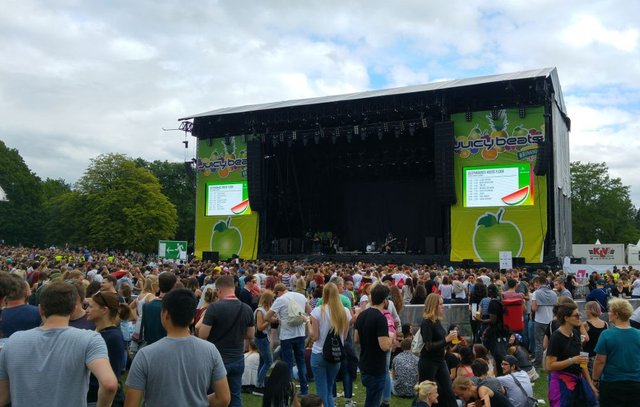 We watched the German bands "SDP" and "Trailerpark" two very funny Pop/Rap-acts. Unfortunately it was too crowded to 100% enjoy the party. You could only stay and watch, nevertheless the show was entertaining and we had fun!
Overall the festival is a nice mix of nature, relaxation and a wild party :)
Another bonus of this event is that we can drive home by train at night - it took us one hour. If you are a fan of electronic music or like some of the pop/rap/indie-bands you should consider to visit the Juicy Beats in one of the following years. You can find the lineup and program on their website: http://www.juicybeats.net/en.
I hope you enjoyed this little festival report. If you did please drop an upvote and a comment. Thank you :)