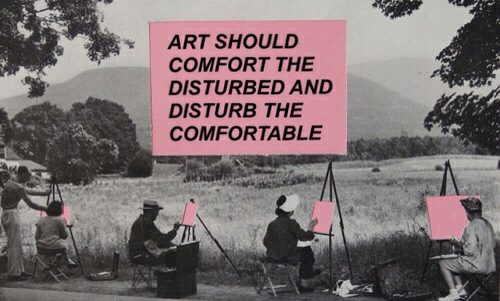 -Attributed to Cesar A. Cruz
What kind of art do you find cathartic? For me, it's music. Visual art, like paintings and drawings don't really stir strong emotions in me as well as music, but visual art does set me to thinking. Immensely. However, it's the music that really gets into my soul and can help me clear out a lot of psychic still-water. Sad music in particular is very stirring to this auditor.
One of the coolest instruments I have heard is a hurdy-gurdy. This gentleman plays them with such a high degree of skill that I want to share not only his talent, but this beautiful song that I discovered earlier.
Do you know of any good sad songs? Leave me some links to youtube videos in the comments below and I will add them to the playlist below.