Looking for fellow musicproducers or singer/songwriters on steemit? Stop searching we are gathering on discord.
This is a shoutout for all music producers and singers/song writers on steemit who like to get connected with other musicians and music lovers who look for nice entertainment. This is possible now as we are entering the next stage of creating possibility's in a community for musiclovers. Whatever music there may be exist like acoustic music, edm, hiphop, metal or whatever is out there, it doesn't matter what it is all creation and passion and expression from a creative person to the world.
JOIN HERE → https://discord.gg/jHKFUwY
What's the Steemit Music Alliance?
For musicians of steemit there is not going on much according to networking, so therefor we build up a channel on discord that contains multiple ways to interact with people having the same love for the creative proces that is music creation.
The Steemit Music Alliance, #SMA , is the name of the community that is on discord for steemians who love to make or listen to music and also looking for network, experience, ideas, collaborations or recognition. Vocalists like singers or rappers may look for beatmakers to provide songs for them and beatmakers who look for vocals may end up with some nice and creative collaborations on the spot. To get creativity flowing there has been thought about the way to introduce the Steemit Music Alliance to the public, but as some may have heard about it, now it's officially entering the next stage of growth and things are starting to work. For instance we provide 2 (And 1 to launch this week) communication channels tfor contests where tracks of competitors are getting reviewed and feedback that is honest will be given with help of some radiobots that are able to play directly from soundcloud / youtube or other sources.
Get your music played
There are bots used for : Demo listenings / Radio listening and for curated music on steemit to add to the different uses and possibility's of the entertainment SMA tries to provide.
Curated music playlist
There is a section that is all about quality when it comes to music. Music curator @qsounds is providing a non-stop playlist full of his personal likes at all times. If you don't know Qsounds yet you are new to the music section because content like that is rarely seen.
Steemit music league
The #beatbattle and steemit music challenge of @chiefmappster are making it possible to easily get your tracks reviewed and heard aswel. Get in touch with the judges or get information about the results and everything that is about these contests. with a growing producer following of contesters the #beatbattle and #sml challenge producers will see who has the wildest skills and measure themselves against each other with different themes and concepts to get either out or in the comfortzone. The concept or idea of the music community are based on the experience to compete in this contest, a perfect thing to every beatmaker who likes to be competitive.
Get a Record contest
Me myself take care for the ''Get a Record Contest'' Where it's all about making music together and finding collaborations with strangers. Beatmakers send in tracks in the first week and in the second week vocalists who want to get on a record, professionals or amateurs are able to choose out of the tracks submitted in week 1 and make vocals for the track they like the most and submit them. The result that sounds the best (combination of beat and vocal) will be printed on a compilation later on (maybe vinyl aswel). The tracks submitted aswel al the vocals made in the 2nd week are being reviewed and provided with feedback as much as possible. All beats that are submitted will be playable in a playlist on soundcloud that is played by a bot. https://steemit.com/music/@seveaux/get-a-record-contest-introduction-make-music-with-strangers
Come and check out what music is submitted.
Radiohosting shows
There will be radioshows from @djlethalskillz who will teach you all about the life of being an international dj for a living, and helps you improve yourself while hosting a radio show for you and also with you. Myself and @beatseb do radioshows to in the future containing dj mixes and interviews with other producers as guests on the show to give them momentum and get them discovered and feedback provided from us studio people who have experiences of over 11+ years in the art of music production and mixing. There will also be tutorials provided live and jamsessioin aswel, all live!!
Get a podium for your project or skills
Further I would ove to announce that the future and the planning is: ''developing more and become mature. It's all about music here and growth of talent. And alsowe try to provide a podium other other people and talent who have great Ideas to exploit and are same minded about the need for a decent music community checkpoint or place to come. We are happy to listen to you alternatives and future plans to work out when it is about music and the community of music loving people on steemit. We are happy to listen and help you get it done on the channel aswel as providing permissions to make it completely your own.
Just hop on the channel and hook up with me or other people who are currently the driving force that make it happen.
Did you already join ?
finally
So I want to let you know that we are looking for innitiatives that gives singers a podium more and give people a chance to have their sinning or rapping skills noticed and get collaborations. Rappers or singers or even a choir, It doesnt matter to me.. We can work together at any time, just speak to one of us when we are available in the channel
@beatseb and I @seveaux totally are looking for every possibility to work with vocalists as we both aren't singers but our beats need vocals. And it's more fun to work with vocals and people in any way possible .
Do you play instruments or are you in a band? Then you are more than welcome too. So are working on it to have podium ready for metal or rock bands or other aswell.
We would love to see you around and meet each other, listen to your music and work together with you. So don't wait any longer and meet us there
JOIN HERE → https://discord.gg/jHKFUwY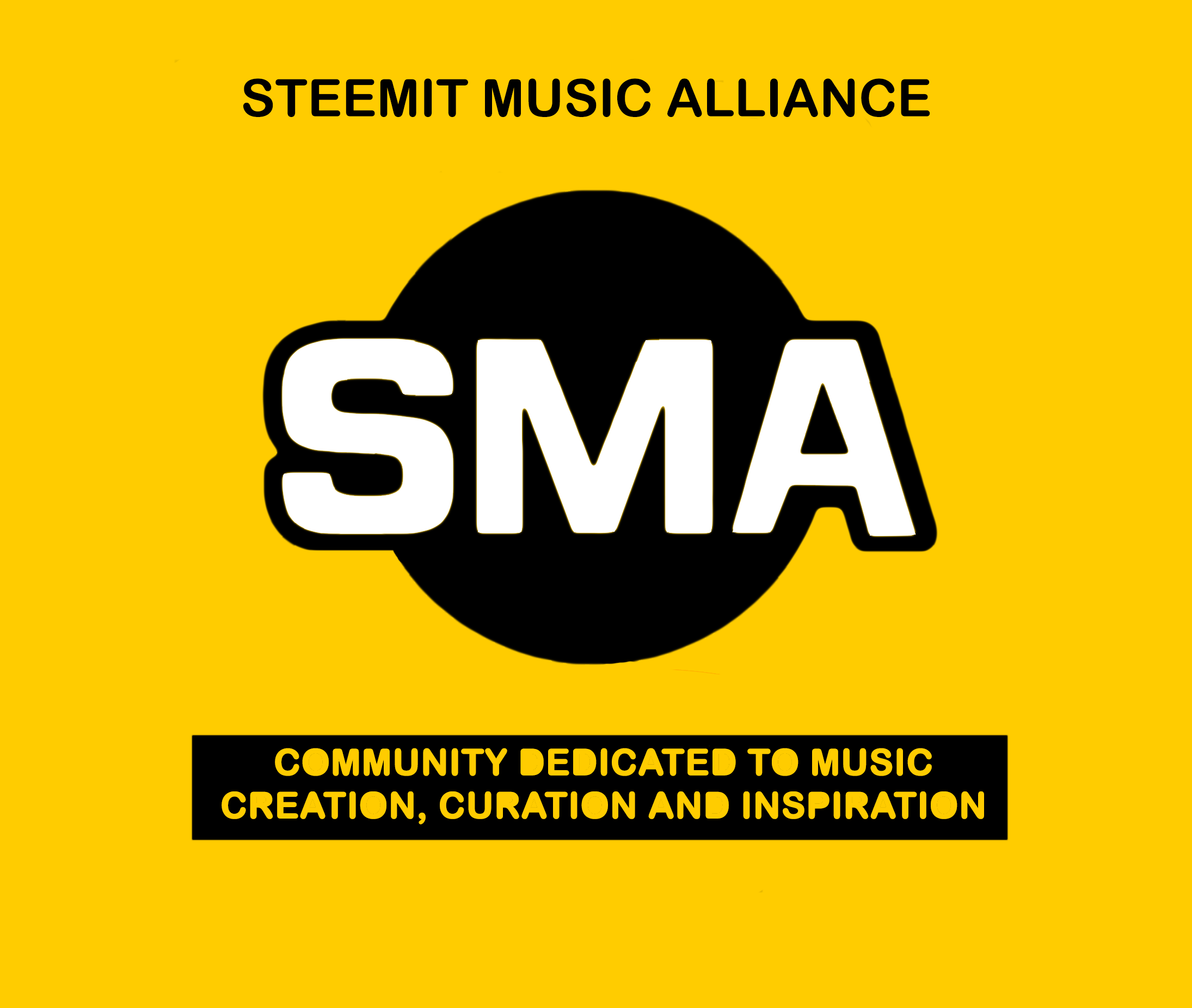 SMA crew dedicated to make it all possible
@seveaux
@macchiata
@beatseb
@chiefmappster
@meno
@djlethalskillz
@edje
We are looking for you to become part of our team aswell so whenever you see an oppertunity to add to the channel and are willing to make it happen and are dedicated, you can do your thing and have instant members. Let's extend and build along all together!
Even if you're no musician or vocalists, you are welcome, make sure to recommend your friends and family aswell ☺
Thank you for reading and I hope to see you soon.
With Kind regard: @seveaux in name of the Steemit Music Alliance