The Strong Storytelling of Taylor Swift- Analysis of narrative in the song "Cornelia Street"
Taylor Swift is best known for her ability to tell stories through her songs and this is something she didn't even lose in her 7th album "Lover". Though she first switched from country to pop, then from pop to a more trap-influenced style, she always carried her storyteller roots with her, and this is why she never saw a decline in her career. Storytelling is the best thing she can do and she is aware of the fact that this is what connects her music to large audiences. Of course, she can do whatever she wants. I mean, if she suddenly quits telling stories and starts to sing about going to parties and drugs it's her choice but she would lose a large fan base because it would make her irrelevant, and actually, I don't think she is still telling stories to stay relevant. She is still telling them because she really loves it.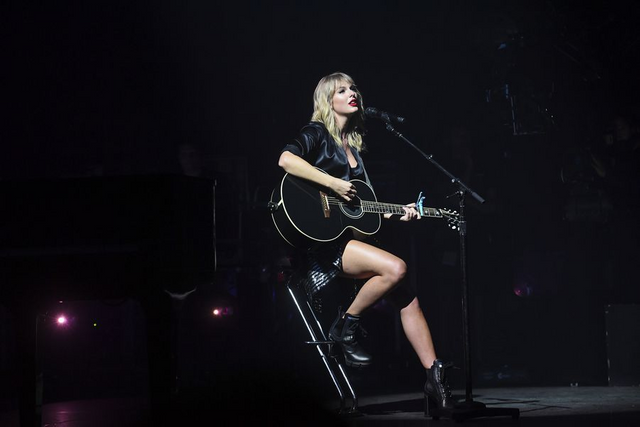 Cornelia Street is an amazing song from her latest album because this song shows that after 13 years of her career she is still able to build an intimate story with her music and make the whole audience sing along with her only 2 weeks after releasing the song. I'm talking about her City of Lover concert in Paris, and particularly her performance of Cornelia Street was so powerful that I needed to share it with you and talk about the capturing narrative she builds with the song because it made me feel as if I was watching a movie.
The song is about the fear of losing someone. You are afraid of losing that person because you know it will break you down if it ever happens.
And I hope I never lose you, hope it never ends
I'd never walk Cornelia Street again
That's the kind of heartbreak time could never mend
I'd never walk Cornelia Street again
It makes flashbacks to the very first times of the story and starts it by introducing us to Cornelia Street. This street is the place where the story takes place and the first verse of the song tells how the whole story begins.
We were in the backseat
Drunk on something stronger than the drinks in the bar
"I rent a place on Cornelia Street"
I say casually in the car
After a summer spent in Cornelia Street, though having so many memories, she feels that person doesn't really love her the way Taylor loves that person. Taylor moves from Cornelia Street but she doesn't tell it to that person. However, it doesn't feel like the end of the story because of these lyrics
Back when we were card sharks, playing games
I thought you were leading me on
I packed my bags, left Cornelia Street
Before you even knew I was gone
But then you called, showed your hand
I turned around before I hit the tunnel
Sat on the roof, you and I
and it even feels like a new beginning. After they hang out on the roof, Taylor now believes that person loves her. The whole summer and Cornelia street become sacred for her.
The final part of the song is the most touching part for me because after telling the whole story with all of her fears, flashbacks and memories, she ends the story by reminding again how it all began.
"I rent a place on Cornelia Street"
I say casually in the car