One of my favourite bands maybe of all time but in the last 10 to 15 years is Gorillaz. Call them whatever you want; pop rock, alternative, trip hop or hip hot those animated characters really struck a chord with me. And those killer gritty videos, the dark animations were perfect.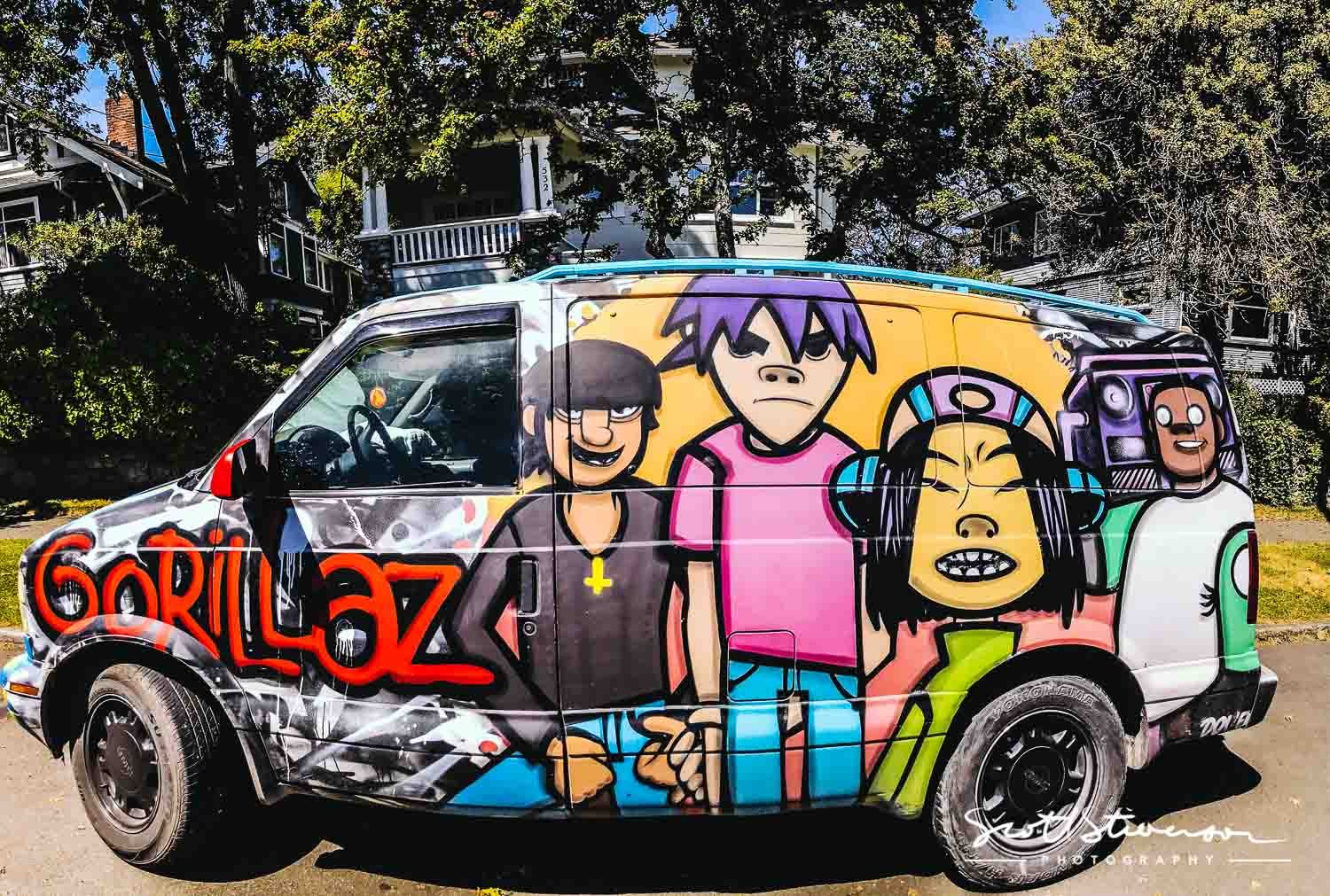 See in this van park on a street close to my house the other day really hit me with some good thoughts and great feeling not just for the band and the music but for that time in my life. It's pretty awesome to see that someone else love them too.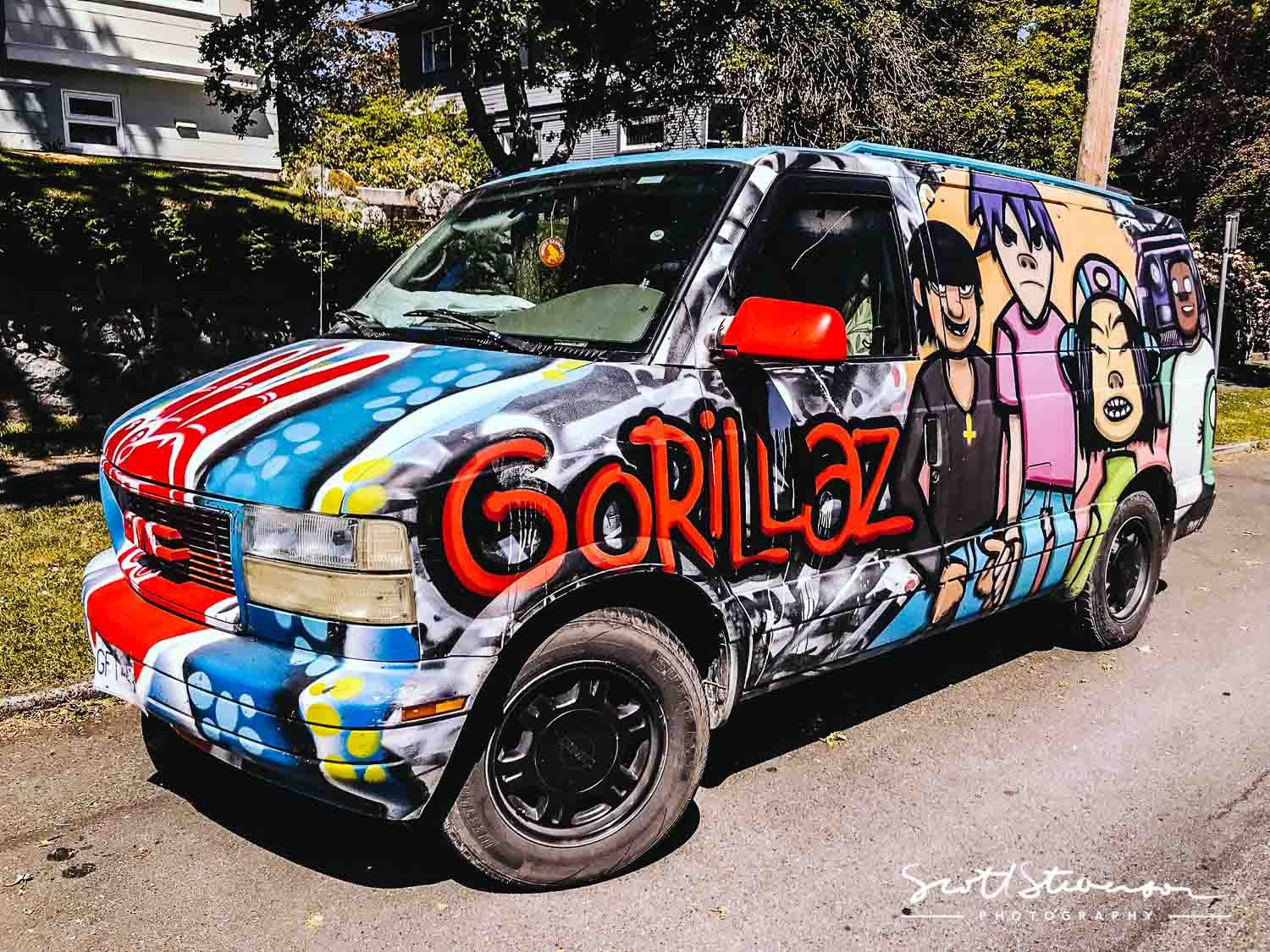 Have a great hump day everyone. Time to throw on some Clint Eastwood and head to work!
Scott
For more images and stories - http://www.scottstevensonphotography.ca/