Do you want to feel really, REALLY good?
Here's something you can do to CATAPULT yourself into a 'state of being' where you feel amazing...
And I'm going to make it even BETTER; this will change your life, I promise you.
First, here's today's All Access badge: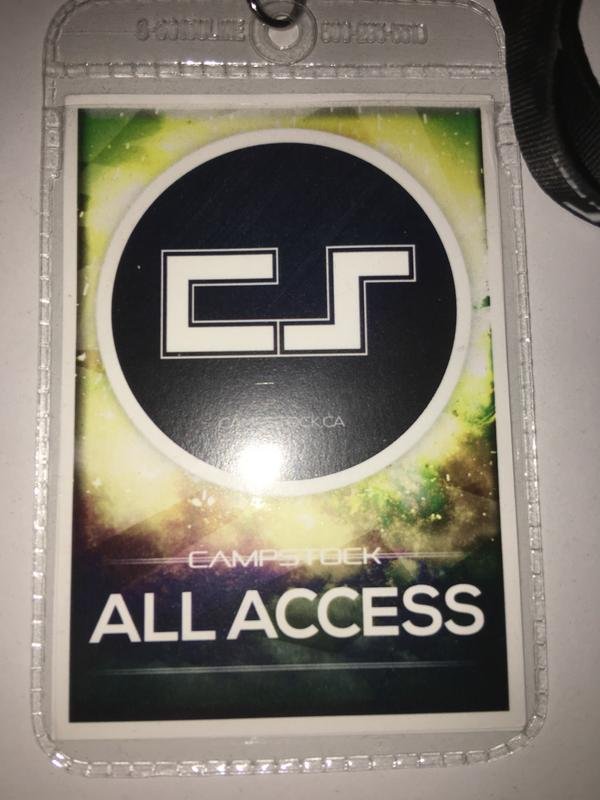 Granted to me last year, in the summer of 2017, by one of the Headlining DJ's who invited me to come out to Toronto for a weekend music festival in Canada 🇨🇦.
What an incredibly fun time!!!
The key memory I have of this event is where YOU come in, and how this post will benefit you.
The Dj/Producer who invited me saw me out on the dance floor (from the stage 20 feet above the ground), and I was moving, dancing, smiling, loving it!
I gave him an enthusiastic thumbs up and applauded in his direction, and he raised a finger in the air, rolled it around (universal dj signal for 'next track') and pointed at me.
He got a happy opened-mouthed smile from me, and I went back to dancing.
Then he dropped this MONSTER of a song from 12 years ago that might be my all-time favorite tune;
He already knew this from a gig he had played in Detroit (or Portland, or Vegas...) earlier that year when he saw me rushing to it on the dance floor.
I'll showcase who he is, properly, when we're deeper into the month, along with the footage I shot while he was on tour in Japan.
Here is today's Craiggles Agenda for YOU!
First, give yourself the gift of 10 minutes
just for you.
With that 10 minutes, be grateful today.
Whatever that means for you, right now,
BE GRATEFUL
Everyone is different.
That's why I'm leaving this wide open, and leaving it up to you to provide examples, in your own life, for which you are grateful.
VERY IMPORTANT:
Please do this, and do it for you.
RIGHT BEFORE YOU START,
Drop this track.
Just close your eyes, forget your name.
Get DEEP into what you're grateful for, and when the tune has concluded,
regard how you feel.
Please comment with your experience!
What did YOU find yourself grateful for?
If this exercise had a positive outcome for you, share it with everyone who may read this post in the future!
The Blockchain is Forever.
Please resteem if this practice changed your state of being into one of greater peace and happiness.
Together, let's help make the world a better place,
one minute,
one blog post,
one person at a time.
Starting with you 😊