This week I've decided to give you another video from the same shoot that my last post, Wagon Wheel Cover, came from. I thought I would keep the Country music going for a little while longer. As I said before, I will continue to post videos of my band Cumberland Run in somewhat chronological order (as well as many other music videos), in order to represent the development of our sound. This, again, was my first recording session with this band (front seated acoustic guitar), and our sound has solidified much more in these two years since, so I can't wait to show you Steemians more!
Cumberland Run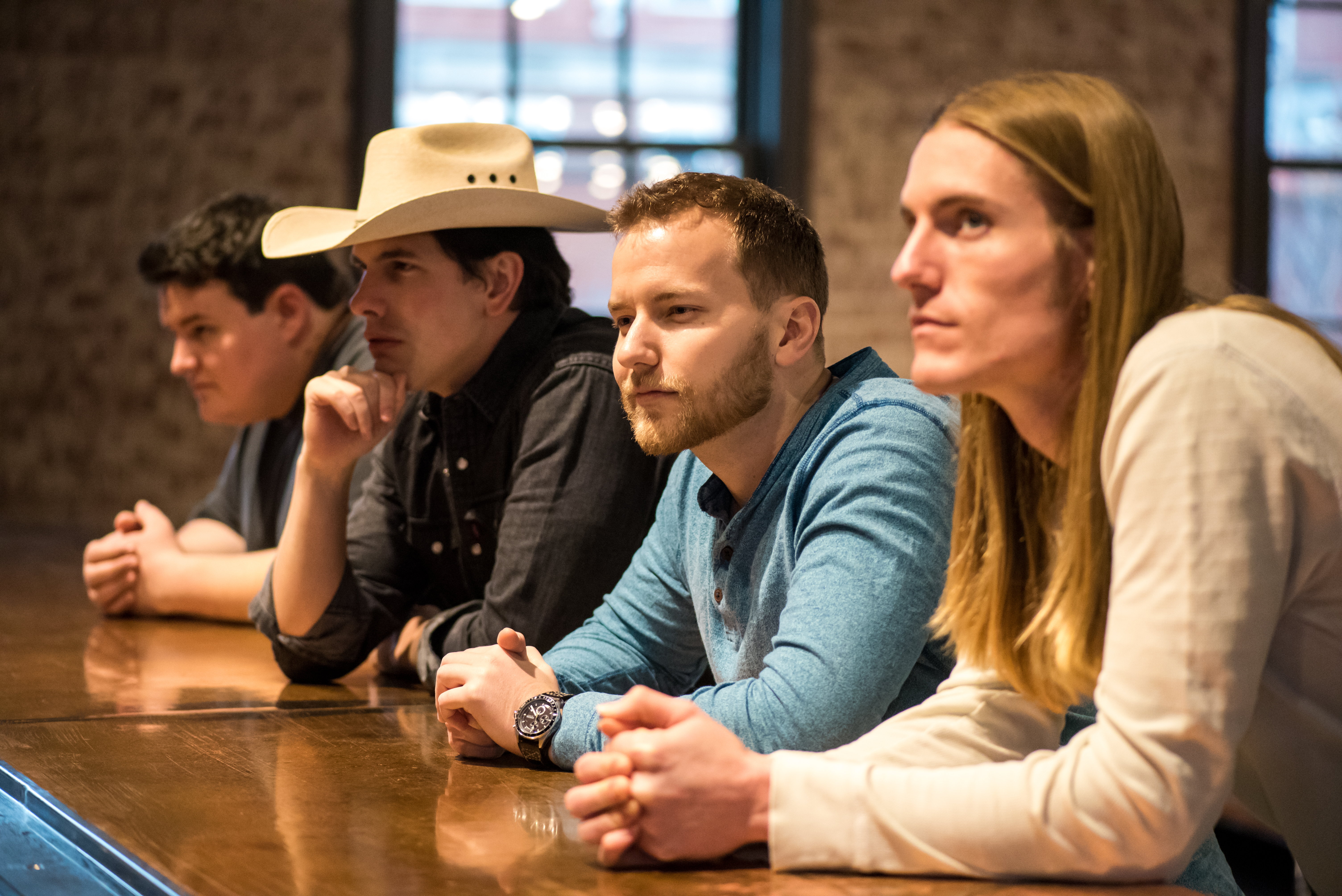 "Chicken Fried" was released by Zac Brown Band first in 2003, then the song changed hands and some others recorded it as well. Finally in 2008, when the time was right and mass promotion and distribution was available to Zac Brown Band, they re-released it on their debut album "The Foundation," which is possibly their best album, and one of my favorite Country albums. That's when the world found out about this joyous and enjoyable tune, and it has been loved by music fans of many genres since then.

The day we recorded this we were looking for an authentic place, and I think we found it! Check out the friend we had helping us in this video. This was the first and only take of this song, and I can't believe we even got through the recording without pausing for laughter, because this moment with the livestock was just too perfect, and their involvement was completely unplanned and unexpected. But we did realize it was evening feeding time, which made the chicken vocalizations seem more warranted. But at the time, it felt like Mr. Rooster was trying to sing with us!
Enjoy Cumberland Run's Rendition of "Chicken Fried" by Zac Brown Band!