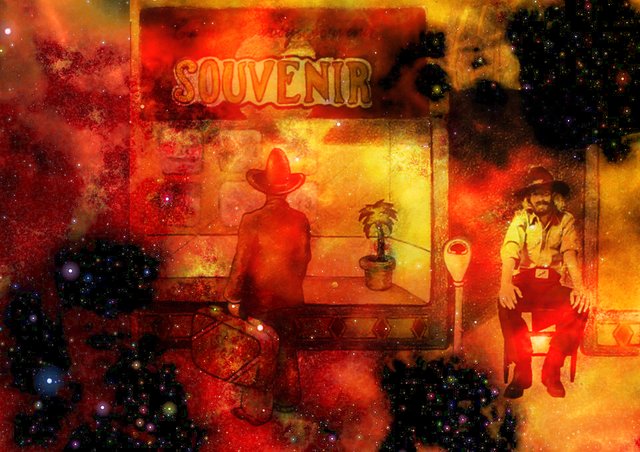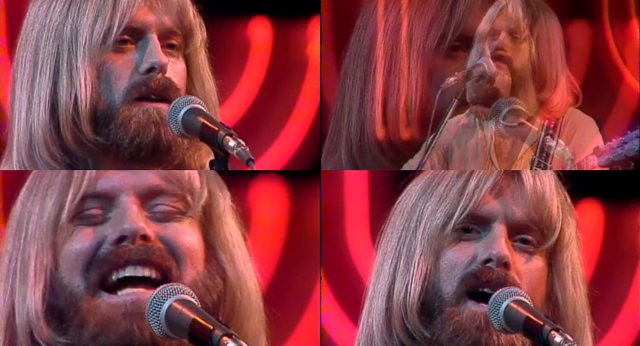 "Burial grounds and merry-go-rounds are all the same to me; horses on posts and kids and ghosts, are spirits we ought to set free."
Those are the opening lines of Michael Martin Murphy's song Cosmic Cowboy. Born and raised in Texas with an attraction to horses, ranching, and songwriting story-tellers like Hank Williams, Bob Wills, and Woody Guthrie, he became one of the most prolific Americana songwriters of his generation.
Michael Murphy "Cosmic Cowboy" and at about the 4 minute mark "Cosmic Breakdown" a great high energy bluegrass instrumental
---
As a young man he left Texas for California were he was studying creative writing and working on his songwriting. Early on one of his songs was recorded by the Monkeys, who were a made for TV band -- popular with adolescents in the late 60s. Michael Nesmith, one of the actor/musicians in the Monkeys had previously been in a band with Michael Murphy. After a few years Murphy became disenchanted with the exploitative nature of songwriting for others and returned to Texas and quickly became part of the Outlaw Country scene – a genre that fused country with rock, folk, and bluegrass.
A hot producer for A&M Records who had produced Johnny Cash, Bob Dylan, and Simon & Garfunkel saw Murphy performing at a club in Dallas and signed him. His debut album Geronimo's Cadillac was critically acclaimed, and was followed by Cosmic Cowboy Souvenir
Then Murphy was signed by Epic Records and scored a major soft rock hit with a song about a ghost horse "Wildfire."
In the 80s his success continued. He signed with Liberty Records, and then in 1985 with Warner Brothers Records. Gradually Western & cowboy music became his primary focus, with projects like the Sagebrush Symphony.
If you are looking to expand your musical horizons, you might want to include Michael Martin Murphy – a melodic cowboy poet. He has so many great songs to choose from, here is another one of my favorites. This song was also recorded by the great country singer Charlie Rich, but I prefer Michael Murphy's original.
Once a Drifter, Always a Drifter
---
Thanks for stopping by!
---
Photos
1st Collage is a stock photo from pixabay.com, no attribution required, with an album cover. Effects by @roused
2nd Collage is from YouTube screen captures.