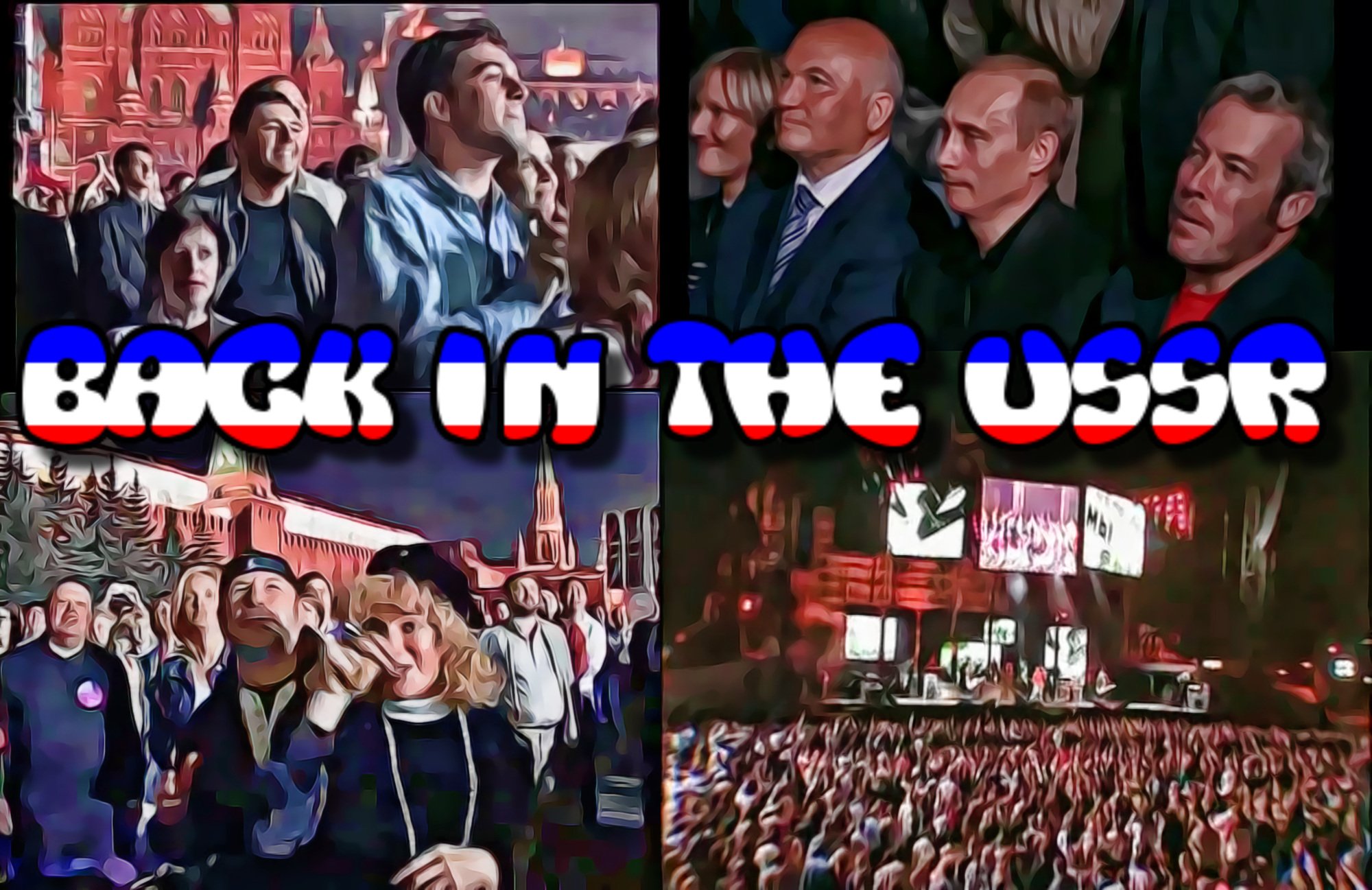 Paul McCartney was in India studying meditation with the Maharishi when he wrote the song "Back in the USSR."
A comment by new minnow Steemarian @feelisgood with a list of his parents music collection from the Iron Curtain days is the genesis for this post. It was a different world, and young Paul McCartney surely never dreamed he would ever sing this song in Russia, let alone in Red Square with the President of Russia in the audience.
It's a testament to the unifying power of music to see the reaction of the audience, it must have been a surreal moment for them and McCartney.
The song was a tongue-in-cheek parody of two American hits, Chuck Berry's

Chuck Berry -- Back in the USA
And the Beach Boys'
Beach Boys Live, "California Girls"
I love musical trivia, and there is certainly some associated with this song. The Beatles' drummer, Ringo Starr, didn't play on this song. In fact, he was considering quitting the group because Paul McCartney had criticized his drumming on this song. According to writers Ian MacDonald and Mark Lewisohn this track was recorded without him, and Paul, John, and George are each credited with drums.
Credits
Paul McCartney – double-tracked vocal, backing vocal, piano, bass guitar, drums, lead guitar, handclaps, percussion
John Lennon – backing vocal, rhythm guitar, six-string bass, handclaps, drums, percussion
George Harrison – backing vocal, rhythm and lead guitars, bass, drums, handclaps, percussion
In an ironic twist of fate, Ringo Starr played this song in Washington DC with, of all people, the Beach Boys! How's that for tying this in a tight little knot!
Beach Boy Back in the USSR with Ringo Starr
---
Thanks for stopping by!
---
Photo Collage of YouTube screen captures with Text & Effects by @roused