An unlikely story of a band of American teenagers in London, England at the end of the 60s.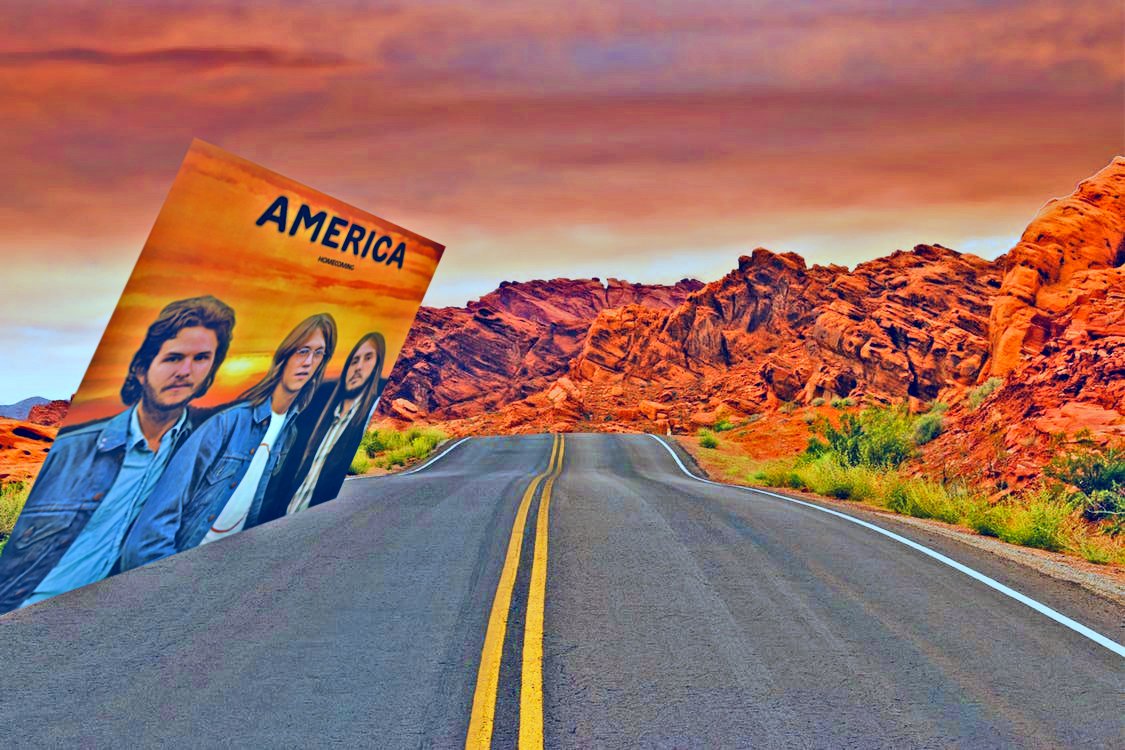 Dewey Bunnell, Gerry Beckley, and Dan Peek attended Central High School in London, their fathers were stationed in the UK with the US Air Force. They formed a band in 1970 and called themselves "America." Makes sense when you think about it, they were in London and didn't want people to think they were Brits trying to pass themselves off as Americans.
They were lucky and didn't pay a lot of dues before they landed a recording contract with a major label, Warner Brothers.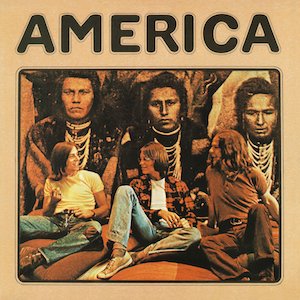 Their very first hit was their best performing of their singles, it was #1 in the US, Canada, and a hit in Australia and several European countries. It wasn't included on the initial pressings of their first album, which makes those copies of that album a rarity. It was, however, included on later pressings. After the success of the single the re-released album went platinum.
Here is the official music video of that hit. Interestingly, the live footage of them playing is from an appearance on "Musik Laden" a German TV show, although the live version is quite good, this video is dubbed with the superior audio of the studio version.
Horse with no Name
They began as a trio, but Dan Peek left in 1977 to pursue a solo career in Christian rock, and Dewey and Gerry have performed as a duo since then. (Sadly Dan Peek passed away in 2011 at the age of 60.) Dewey and Gerry are both very talented songwriters, but also quite different. I'm a fan of Dewey Bunnell's music, he often writes with maj7th chords and his music has a wispy, slightly melancholic quality. All the songs in this post were written by Dewey Bunnell.
Gerry Beckly's songs are happy, ear worm melodies that always got a lot of radio play, e.g. "Sister Golden Hair." He's a talented guy, but I'm on a different wavelength.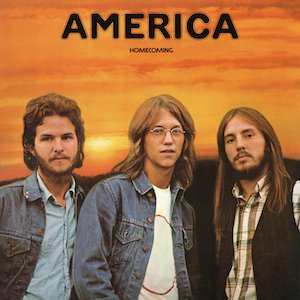 Dan Peek, Gerry Beckley, Dewey Bunnell
Their next album announced their return to America, it was entitled, "Homecoming" and had a great song, Ventura Highway, that was also a hit. Again, the video is from German TV, the original audio is fine, but someone did an excellent job of editing the album audio seamlessly over the live music, but leaving the original chatter at the beginning.
I suspect the name "America" probably didn't help them a great deal in some European countries where anti-Americanism was fairly prevalent when they were breaking out. They are somewhat known in Germany, but certainly not to the extend they are in English speaking countries. In my admittedly limited experience, I've known several Germans with large rock / pop collections with hardly any American groups in their music collection. They only own American soul artists, otherwise mostly British rock groups with just a few exceptions.
I'll leave you with another Dewey Bunnell song (there are a lot more you can discover) called Tin Man, the origin of this video is the same as the one above.
---
Thanks for stopping by!
---
Photos
Collage is a stock photo from pixel.com, no attribution required, with an America album cover. Effects by @roused
Album Covers