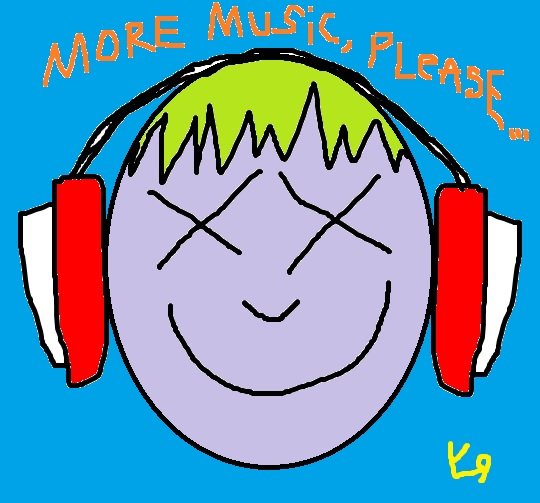 Howdy Folks, this is Richard F. Yates playing the "Selector," once again, to bring YOU some classic and new, and not-so classic and not-so-new, tunes! I'm once again straddling many fences here, playing everything from disco to punk, and one song where a punk band covers a disco song! (Did you know poster children did a cover of "I Feel Love?")
Speaking of covers, there are a TON in this playlist. I love when a band gives a nod to their influences and takes a crack at putting their own signature feel onto a classic tune. In this playlist, there are no fewer than FOURTEEN covers! (Uffie covers Siouxsie and The Banshees; as does Bertie Blackman; Sunday Girl covers Laura Branigan; Knock Out covers Jimmy Cliff; The Circle Jerks cover Jackie DeShannon; Jimmy Somerville covers George Gershwin; Poster Children cover Donna Summer; The Claypool Lennon Delirium cover Pink Floyd; Alice Cooper covers Love; Replicants cover Syd Barrett; Sweaty Nipples cover Devo; Lawnmower Deth covers Jimi Hendrix; Dread Zeppelin covers Led Zeppelin (of course); Wailing Souls cover Donovan; and "Weird Al" does a parody of Stevie Nicks. And, perhaps surprisingly to some, Slade does the song, "Cum On Feel the Noize," which ISN'T a cover when they perform it, but was, in fact, THEIR song, although it was redone and made much more famous in the 80's by head-banging metal titans, Quiet Riot!
So is there a THEME to this mix? Maybe…. (Let me think of one…)
How about "WEIRD FUN FOR DANCING AND LAUGHING!"
This is headphone music (especially the electronic cuts), but it would work equally well in a big, ol' boombox, if you've still got one of those, which would create a mood perfect for a backyard bar-b-que full of drunken weirdos who enjoy laughing and dancing and hearing classics from their childhoods re-imagined in strange and sinister ways---plus a bunch of other songs that most folks probably don't know…yet… It's all good stuff though, if you want your music to be strange and challenging and interesting and a tiny bit unsettling and fun. (Maybe not everyone is going to care for The Tear Garden or Capital Punishment, but for those who are inclined towards the truly freaky stuff…You are welcome!)
I know that most of these playlists have been about 100 songs long, over the last few months, but I was feeling more…compact…today. I decided on 69 songs---a nice round number---23 times 3. Right? So…without further ado or adon't, let's get to the tunes!
To listen to this playlist, FOR FREE!!!!, just go to my 8tracks page: HERE! and click the play button!
"More Music, Please" Playlist by Richard F. Yates
Approx. 5 hours and 9 minutes
Devo – "Through Being Cool"
808 State – "In Yer Face (Mancunian Delight)"
Billie Eilish – "all the good girls go to hell"
Uffie – "Hong Kong Garden"
Bertie Blackman – "Peek-A-Boo"
Sunday Girl – "Self Control"
Dillon Francis & Alison Wonderland – "Lost My Mind (Mom N Dad Remix)"
Knock Out – "Harder They Come"
Social Distortion – "Ball and Chain"
INXS – "Underneath the Colours"
Herman's Hermits – "I'm into Something Good"
Starbomb – "Welcome to the Mario Party"
The Art of Noise – "Who's Afraid (Of The Art of Noise)"
Junior Blanks – "All About Beats (DJ Sissorkicks Remix)"
Keoki – "Real World (Uberzone Remix)"
Meat Beat Manifesto – "Acid Again"
Coffee Boys – "Nipple Fish"
Hed Boys – "Girls and Boys (DJ Duke's Master Blaster Mix)"
My Life with the Thrill Kill Kult – "Witchpunkrockstar"
The Soft Boys – "I Wanna Destroy You"
The Associates – "Club Country"
The Circle Jerks – "Put a Little Love in Your Heart"
Nazz – "Open My Eyes"
The Prodigy – "Light Up the Sky (Special Request Remix)"
Dexys Midnight Runners – "One of Those Things"
The Undertones – "You've Got My Number (Why Don't You Use It!)"
The Scary Jokes – "Death, Thrice Drawn"
St. Vincent – "Digital Witness"
Stars on 45 – "Stars On '89 Remix (Extended Version)"
Slade – "Cum On Feel the Noize"
Wild Willy Barrett & John Otway – "Beware of the Flowers ('Cause I'm Sure They're Going to Get You, Yeh)"
The Motels – "Art Fails"
Laurie Anderson – "O Superman"
TR/ST – "Poorly Coward"
And One – "Rearming Strafbomber"
Cerrone – "Supernature"
Klaus Nomi – "Rubberband Lazer"
Jimmy Somerville – "From This Moment On"
Poster Children – "I Feel Love"
Pale Waves – "Came in Close"
Descendents – "Silly Girl"
Kepi Ghoulie – "Spell Caster"
Individual Totem – "Perfect"
Front Line Assembly – "Forge"
Girlflesh – "Spider Blue (Syrinx Remix)"
The Claypool Lennon Delirium – "Astronomy Domine"
Alice Cooper – "Seven & Seven Is"
Lou Reed – "Perfect Day"
Duran Duran – "New Religion"
The Shamen – "666 Edit"
Beats International – "Blame It on the Bassline"
Baltimora – "Tarzan Boy"
Combichrist – "Throat Full of Glass (Vocal Mix by Computer Club)"
Kissy Sell Out – "Joanna"
D.I.M. – "Roket"
The Toxic Avenger – "Superheroes 2007"
Throbbing Gristle – "Hot on the Heels of Love"
A3 – "Peace in the Valley"
Pop Will Eat Itself – "Can U Dig It?"
Replicants – "No Good Trying"
Sweaty Nipples – "Freedom of Choice"
Lawnmower Deth – "Purple Haze"
Dread Zeppelin – "Immigrant Song"
Wailing Souls – "Mountain Song"
Bob Marley and The Wailers – "Rainbow Country"
The Tear Garden – "You and Me and Rainbows"
Capital Punishment – "Muzak Anonymous"
Suburban Lawns – "Enjoy"
"Weird Al" Yankovic – "Stop Draggin' My Car Around"
That's my list for this time-a-round! There's some great dance tunes in there, lots of stuff to laugh about, and a nice, fat, fun time to be had by everyone!!! If I missed any particular track that you think SHOULD be in this list, feel free to drop it into the comments and I'll see what I can do!!! Now go outside and dance in the lawn!
---Richard F. "The Selector" Yates (Holy Fool)
SUPPORT INDEPENDENT FOLKS WHO ARE JUST MAKING STUFF BECAUSE THEY LOVE IT!!!
https://steemit.com/@richardfyates
https://primitiveentertainment.wordpress.com/read-a-damn-book-list/
https://makersplace.com/store/richardyates/