Can Fish sing? The story of Fish in Marillion ep. 1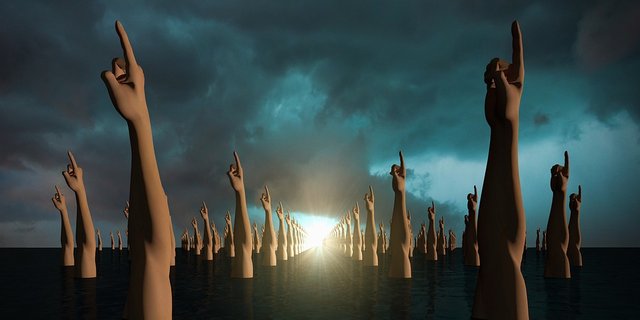 Introduction
It has started in Aylesbury, 61 kilometres from London. There drummer Mick Pointer along with guitarist Steve Rothery, keyboardist Brian Jelliman and vocalist/bassist Doug Irvine founded a band called Silmarillion. The band's name was inspired by Tolkien's book of the same name. Two years later name was shortened to Marillion and the band became a introducer of progressive rock music in the 80's. I have seen a two theories about name's change – first about Brian Jelliman who argued that the prefix 'sil' may be associated with the word 'silly' and second that band members wanted to avoid the copyright problems. In the beginning of 1981 Doug Irvine has left the band and was replaced by vocalist Derek "Fish" Dick and bassist William "Diz" Minnitt. In this form band's line-up stayed less than 11 months. At the end of the year Brian Jelliman was replaced by Mark Kelly and "Diz" Minnitt was replaced by Pete Trewavas. Joining to the band Fish gave them some kind of impulse – his poetic, fantasy-filled and personal lyrics corresponded well with the music created by musicians. In line-up: Fish, Rothery, Trewavas, Kelly and Pointer the band recorded debut album titled Script of the Jester's Tear. In episode 1 I decided to write about Fugazi and Misplaced Childhood albums, which are quintessence of Marillion's Fish Era style to me.
Fugazi - 12th March 1984
The word fugazi is translated as "all fucked up" and has its origin in the late 60's and was used often by veterans of the Vietnam War. It's commonly known as the acronym of the words "Fucked Up, Got Ambushed, Zipped In". In this time Mick Pointer has left the band and they was looking for a new drummer. Fish knew Ian Mosley, who had been working with Steve Hackett (ex-Genesis) for two years before he joined to Marillion. The fact that one of the band founders left the group had an impact on the other members who said the album recording process had been difficult. In my humble opinion despite the circumstances and general dissatisfaction Fugazi is the best group album throughout all career. On this album Steve Rothery showed himself as a great guitarist and filled all songs with amazing solo parts – an aggressive as in Assassing, timeless as in Incubus and in Maiden-style harmonies as in Fugazi. Also Fish added a lot to this album, however nowadays he critics his lyrics from that period of time. Among them, he built a story about interpersonal relationships – Pointer's leaving in Assassing, marriage in Punch and Judy or end of romance in Jigsaw. She Chameleon is a story about groupies who started to follow the band, Incubus about porno director and actress. Finally, last track Fugazi - a manifesto of post-war generation. Despite the troubles Marillion recorded album which breathed a fresh air into 80's progressive rock.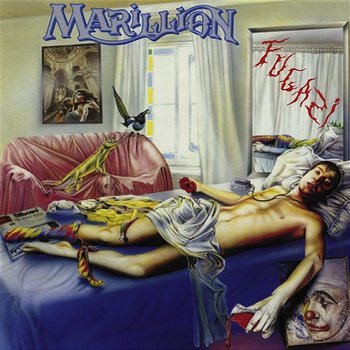 Tracklist:
Assassing
Punch & Judy
Jigsaw
Emerald Lies
She Chameleon
Incubus
Fugazi
Personnel:
Fish - vocals
Steve Rothery - guitars
Pete Trewavas – bass guitar
Mark Kelly - keyboards
Ian Mosley – drums, percussion
EMI 1984
Misplaced Childhood – 17th June 1985
The biggest commercial success of Marillion is Misplaced Childhood album. It was released on 17th June 1985. First concept album whose themes revolve around childhood and adolescence. Who among the people who was growing up in 80's don't remember such a radio hit song Kayleigh. Musically on Misplaced Childhood band finally found his own style. Songs on this album are shorter than on Fugazi and whole LP's duration is about 41 minutes. The opening Pseudo Silk Kimono is a short miniature introduces listeners to the album. The next track is Kayleigh – song about regret for lost love. Once again Steve Rothery played a wonderful melodic solo. As I read once during first performances of Kayleigh Fish cried a lot while he was singing. The fairytale-like spirit is on Lavender, a loose interpretation of lullaby. Blind Curve and Bitter Suite the longest tracks referrring to previous albums, but in my opinion are less successful.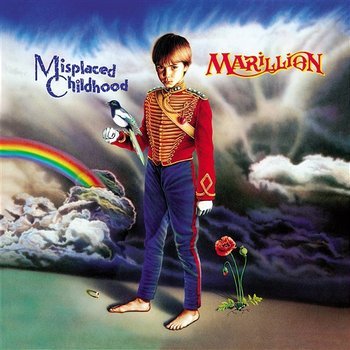 Tracklist:
Pseudo Silk Kimono
Kayleigh
Lavender
Bitter Suite
Heart of Lothian
Waterhole (Expresso Bongo)
Lords Of The Backstage
Blind Curve
Childhoods End?
White Feather
Personnel:
Fish - vocals
Steve Rothery - guitars
Pete Trewavas – bass guitar
Mark Kelly - keyboards
Ian Mosley – drums, percussion
EMI 1985
Summary
Although Marillion started its career in times which were not very favorable for progressive rock left its mark in 80's and co-created new genre – neo-progressive rock music. They reached a success because Marillion gave difficult progressive music in a melodic way for the average listener. It is known Misplaced Childhood is not the successor of Dark Side of the Moon by Pink Floyd, but Fish-era in Marillion allowed to enter a progressive rock canon where the band still is, despite the vocalist's changing.
Szymon Pęczalski