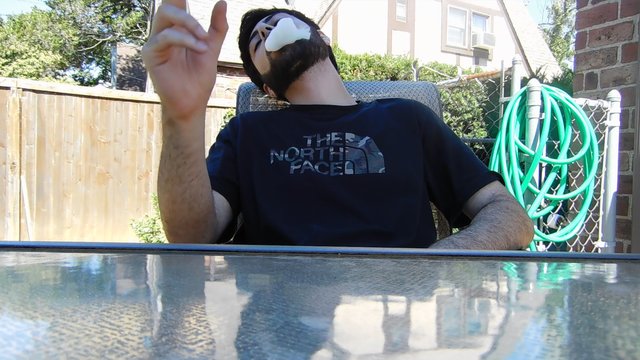 Take the good with the bad, thats how the game is won
Cause the sun only comes out when the rain is done.
And when I exhale the smoke I let my problems float
When I blow out a cloud i let the drama go
All the bullshit, the issues all the gossips goes
All the rumors, all the whispers, all the talk just goes
All this money in my pocket and I still feel broke!
I let go of all the nonsense and I calmly smoke...
Theres nothing that can make me angry,
So take it up with God thats the way that he made me
Or take it up with Pops, thats the way that he raised me
Or blame it on the game for the way that it paved me
Then blame it on the money for the way it changed me
And blame it on my lifestyle and say that im crazy!!!
And blame it on the weed trynna say that im lazy!!!
Theres nothing you could ever say thats makin or breakin me...
And when I blow out the smoke out it takes all the problems away from me,
Let go of all the nonsense and I calmly smoke
Calmly Smoke- The Alchemist