My first guitar 🎸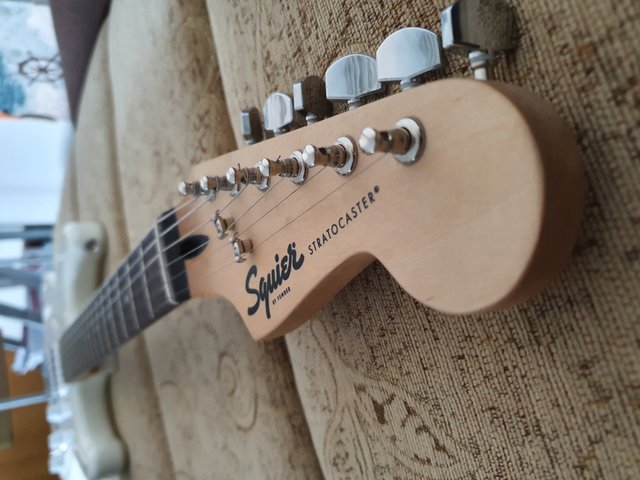 It's a Squier HSS Stratocaster. I know Fender purists like to hate on Squier, but I love my strat. It's good quality for the money and a great guitar for beginners.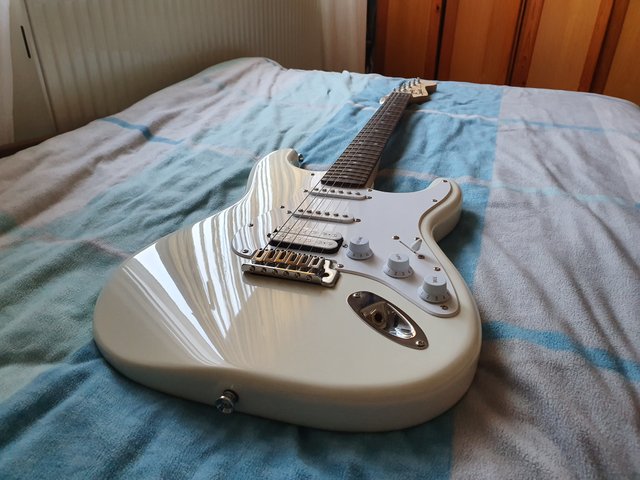 I didn't really like the colour when I was ordering it, but it was the only one available. Later it grew on me, and now I'm happy I didn't get the standard black and white one. The only downside that dust is really visible on it and I have to clean it more frequently.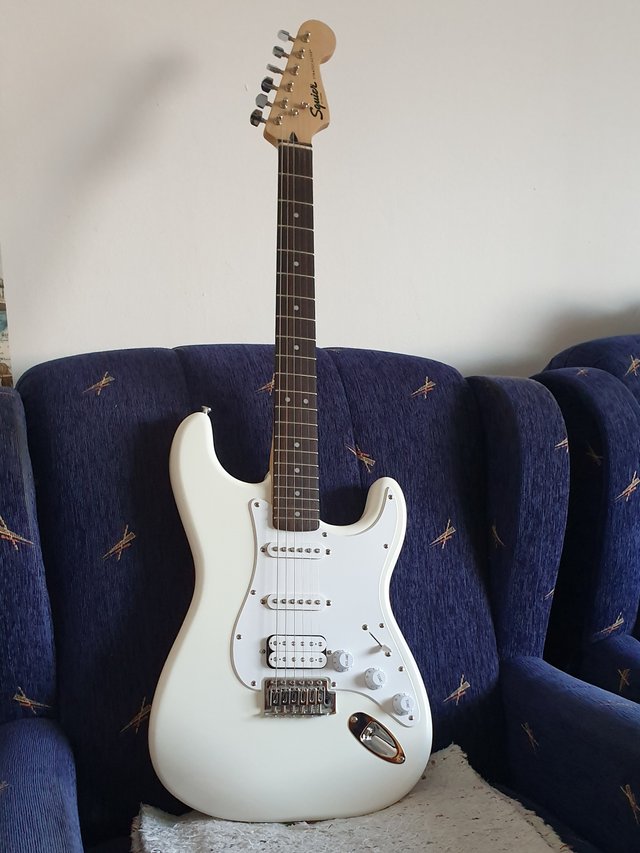 I might settle on a Fender American strat later, but this one fulfils my needs in terms of quality and my knowledge (I've been playing only for about 5 months).
What do you guys think of the colour? I am also thinking of changing the volume and tone knobs for black ones, but I don't know if it will fit it.