Lookey what I bought at the- Mason Hall Flea Market-......I didn't really 'steal' it....I am just being metaphorical. When I walked in the hall...... music was playing. Guess what...I bought the record player and walked right out with their music. Things would be mighty quiet in the hall after that.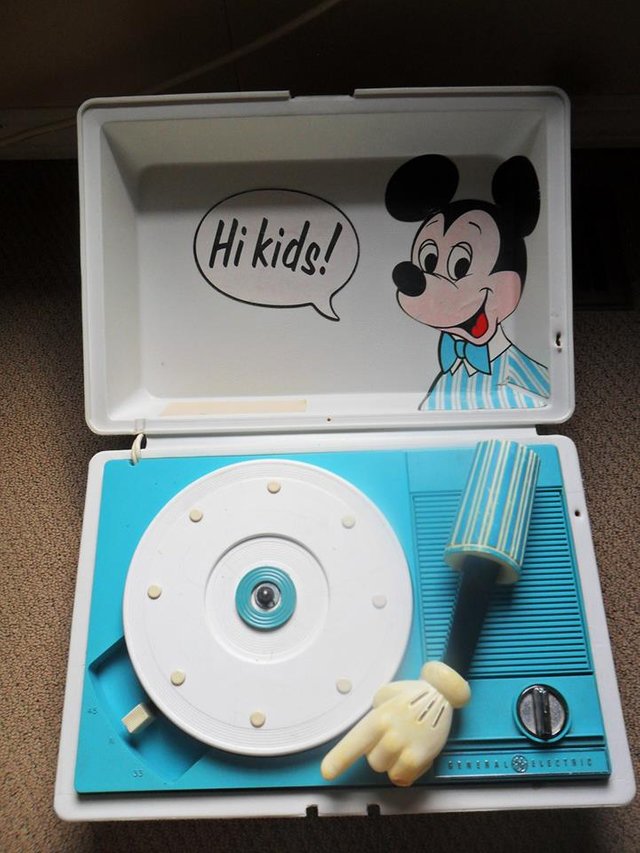 Here are a couple of old records I spun on it.
1st- Tom Lehrer-Classic record I possess-I posted a Youtube video below of the song on it called 'The Old Dope Peddler'.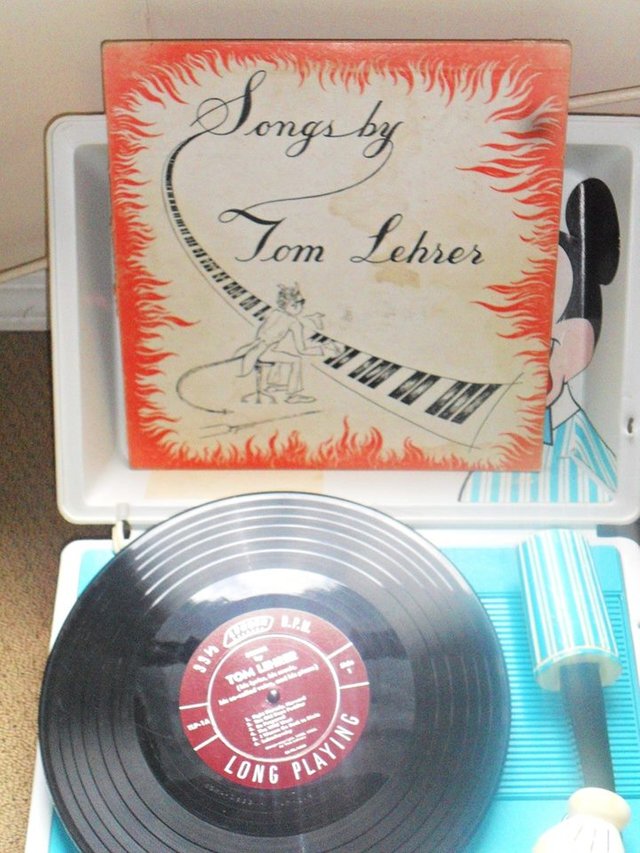 2nd Naughty Marrietta- record of classic operetta with Nelson Eddy and Nadine Conner . A Youtube link to the song -It Never, Never Can Be Love -is below.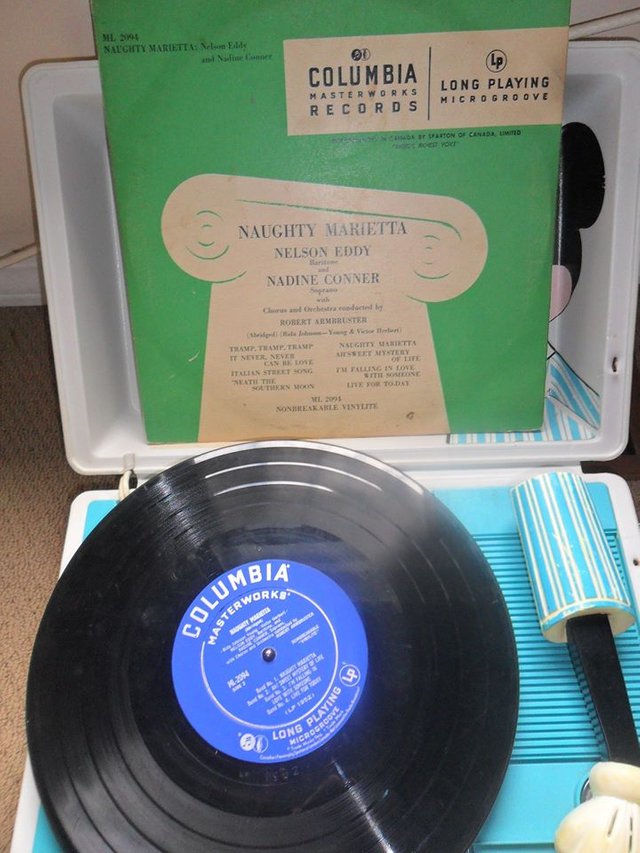 I enjoyed finding this old Mickey Mouse Record Player-Very 'Ironic' finding and obtaining the 33rd Degree Masonry Walt Disney iconic item from the Mason Hall itself. Felt like a 'Real Steal'.