Ideas for your wedding party: the thematic crazy hour
The crazy hour is a highly anticipated time at weddings, in which the bride and groom use their imagination to surprise the guests with original costumes and unique themes that encourage the party even more and invite everyone to dance.
Although to animate the guests you do not need more than a few whistles, streamers, hats or original glasses, to vary the theme that is most repeated today at weddings these are four original ideas to make crazy time one of the most specials of the party.
Venice's Carnival
You can recreate an authentic carnival with masks of different styles for all the guests. For the bride and groom, the most striking and spectacular masks. If you are thinking of having a group of dancers, ask them to prepare a number inspired by the famous Venetian festival.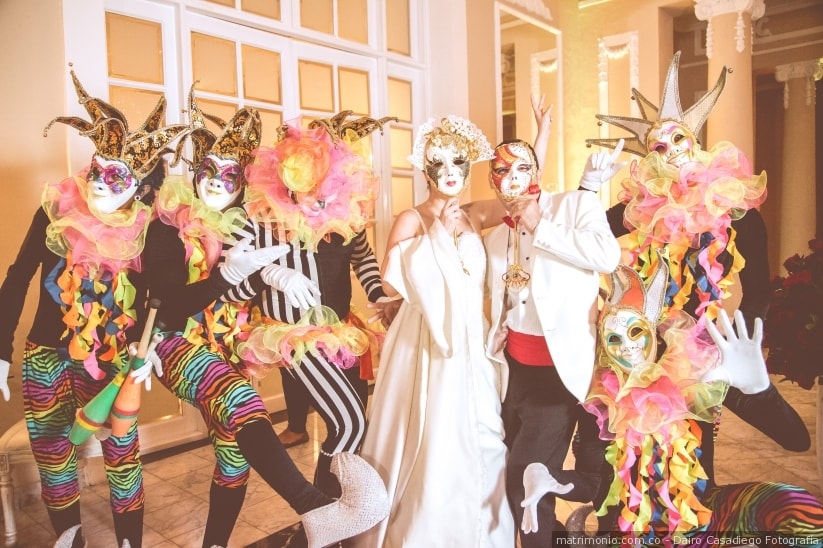 20s
If you like jazz, blues and charleston, to set a crazy time inspired by the 20s, you will need pens, long necklaces, top hats, headbands and bow ties.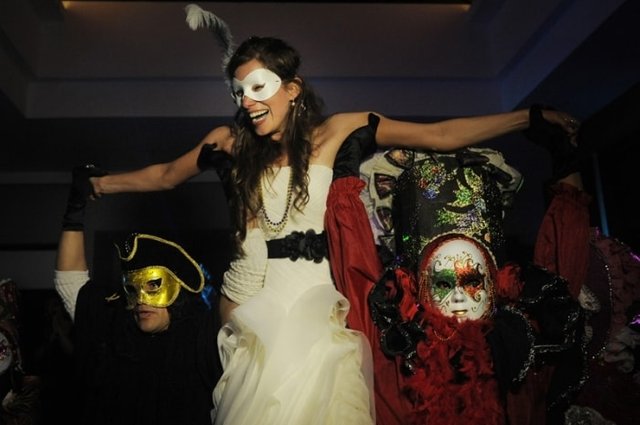 Multicultural weddings
Hats are the most used accessories in the crazy hour. If the couple or guests are of different nationalities, you can use the flags of the countries and reflect with it the culture and the union through its greatest symbol. A simple and economical idea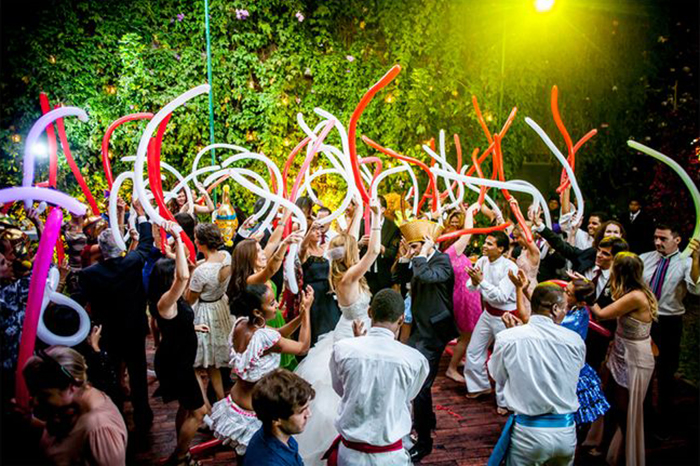 70s and 80s
If you are one of those who think that all past time was better and want to entertain your crazy time differently, the 70s and 80s will encourage guests of all ages. For music, do not miss groups like Queen, Abba, Pink Floyd or music by Santana or Bob Marley. As for accessories, large glasses and hippie elements is all you need to distribute among the guests.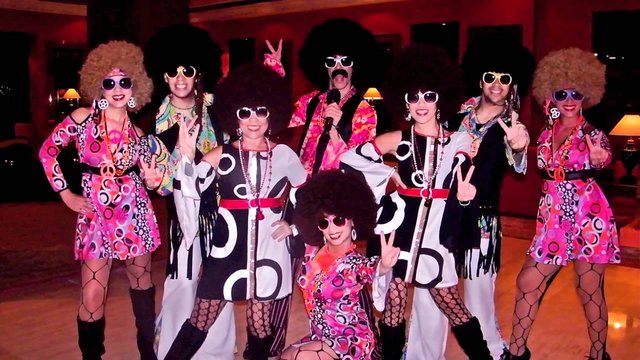 I hope these ideas are useful if you want to have a different and unique crazy hour. If you have doubts, suggestions or comments, do not hesitate to write me.