This is what I'm listening to right now
It's great. You've probably already heard it, but I hadn't. It actually features two future members of the trio ZZ Top, which is pretty cool. The drumming on this is great... a lot different than ZZ Top, that's for sure.
I wish I could say I was listening to it on vinyl... even though I've told myself I'm over vinyl and have sold most of my records. Yeah fuck that... this sounds fine. Vinyl is a fantasy.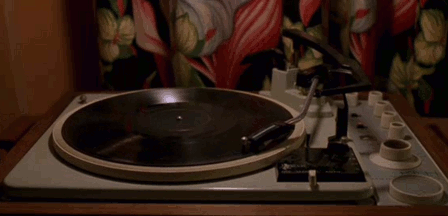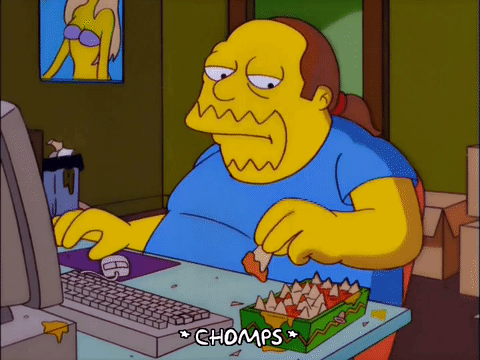 ---
The album art totally reminds me of the TV show American Dad.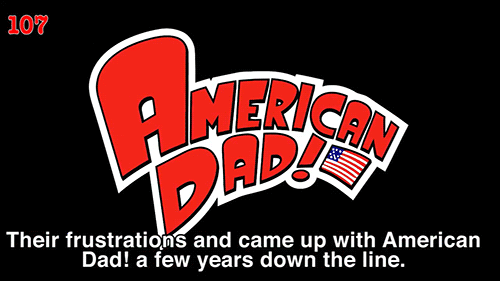 Not sure what's up with the text on that GIF, but it's the first one I saw that sorta showed the logo.
I wish people felt motivated to be more psychedelic for longer throughout history. By the 80s, these same dudes were making some very compressed, stale recordings. This has so much fucking life to it. Raw energy on tape. The future sucks.
---
American Blues were an American 1960s Texas-based garage rock band, who played a psychedelic style of blues rock music influenced by the 13th Floor Elevators. They are most notable for including two future members of the band ZZ Top in their ranks, Dusty Hill and Frank Beard. From 1966 to 1968, they played the Dallas-Fort Worth-Houston circuit and headlined in three clubs all called "The Cellar", in Dallas at clubs such as "The Walrus" on Mockingbird Lane, and in Houston at "Love Street Light Circus Feel Good Machine" on Allen's Landing, as late as 1968.
Around 1968 the band (the two Hill brothers and Beard) decided to leave the Dallas–Fort Worth area, relocating to Houston. At this time, however, guitarist Rocky Hill wanted to focus on "straight blues", while his brother Dusty wanted the band to rock more. Rocky left the band, and the remaining two members joined the recently formed ZZ Top.
Rocky Hill continued to tour around Texas, and elsewhere, becoming one of a number of guitarists well-known within the state for their blues guitar prowess, such as Rocky Athis and Charlie Sexton. In this role, his playing in Austin was said[by whom?] to have been an influence on guitarist Stevie Ray Vaughan's formative years, as well. He sometimes referred to himself as "The Anti-Clapton", and one writer with the Houston Press called Rocky "perhaps the wildest and scariest – both onstage and off – of all the Texas white-boy blues guitarists."
American Blues 'Is Here' is a studio album by the psychedelic blues-rock band American Blues. The band is known for featuring future ZZ Top members Frank Beard and Dusty Hill. The album is sometimes referred to as simply American Blues or Is Here.
00:00 If I Were a Carpenter
05:26 All I Saw Was You
09:13 She'll Be Mine
11:05 Fugue for Lady Cheriff
13:19 It's Gone
15:19 Keep My Heart in a Rage
19:59 Mercury Blues
22:14 Melted Like Snow
25:30 Mellow