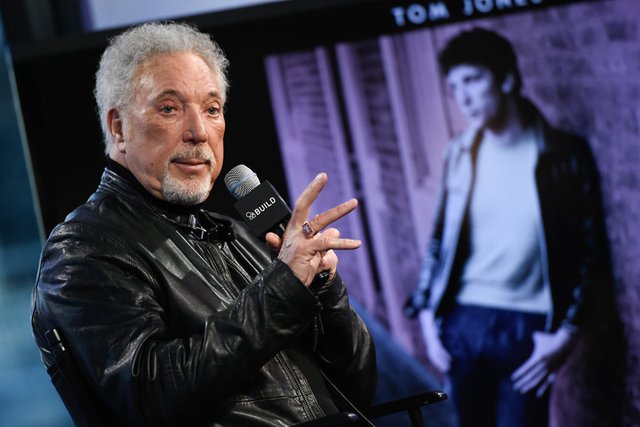 Well, how to present it? People's and honored artist (Order of the British Empire) of the English Federation... Well, something like our Kobzon – solid music for respectable people! Due to the small platelets, published in the USSR in the mid-60s with his world famous hit "Delilah" - he knew the whole of the then Union, from small to large, and all sang along – "barking, barking, barking – Delilah..." This song was sung on TV and radio Couson, Magomayev and all the rest of our singers in descending order... Strong and beautiful baritone voice Jones conquered the masculine timbre of Golema like now Misha Shufutinsky…
A lot of images and styles pereprobovali working lad Tom Jones, but stayed on the tails and Babochka, pozitsionirovali himself as a conservative singer of good old England – and it has paid off. But no,no, Yes and Yes! and here in 1999, sir Tom gave the dance smash hit "Sex Bomb" - one of the best hits of the year.
The master is not younger, the years take their toll, and since 2012 he is a mentor in the English TV project "Voice". Many of the summer the distinguished artist!
Tom Jones - Delilah 1968 (1973) (HQ Audio)