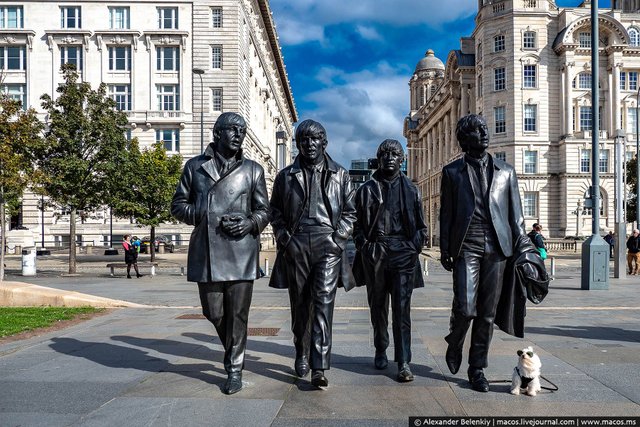 This is a very interesting song, it was written by Paul McCartney at the time of the heyday of his talent, by this time the Beatles had already moved away from simple dance songs, stopped concert performances and tours and focused exclusively on writing and recording their music. Their music had acquired a sophistication of the melodies and the complexity of the arrangements, turning into a small musical masterpieces.
There are few songs about cities (favorite cities, cities of his childhood, etc.) that would touch not only the authors with their nostalgic memories. I will name some (very few of them) that I like – this, of course, Cliffs with songs about Odessa, Shevchuk – about Leningrad-St. Petersburg, Novikov with a song about Yekaterinburg, John Lennon with the song "strawberry fields" and McCartney with "penny lane". Penny lane is a street in Liverpool, near it lived Lennon and Paul often met him on this street – from here you can get to the city center. The street was one of the main places of tourist routes in Liverpool and signs with the street name became the Beatles fans what kind of icon. The city authorities have thought up especially strong anti-vandal signs in this connection them began to steal less-not all in power this operation. But they have become more expensive.
I offer you this song performed by a classical orchestra, here you can follow the magnificent parties of wind instruments.
The Beatles' Magical Orchestra: "Penny Lane"