New Single Release: Summer Nights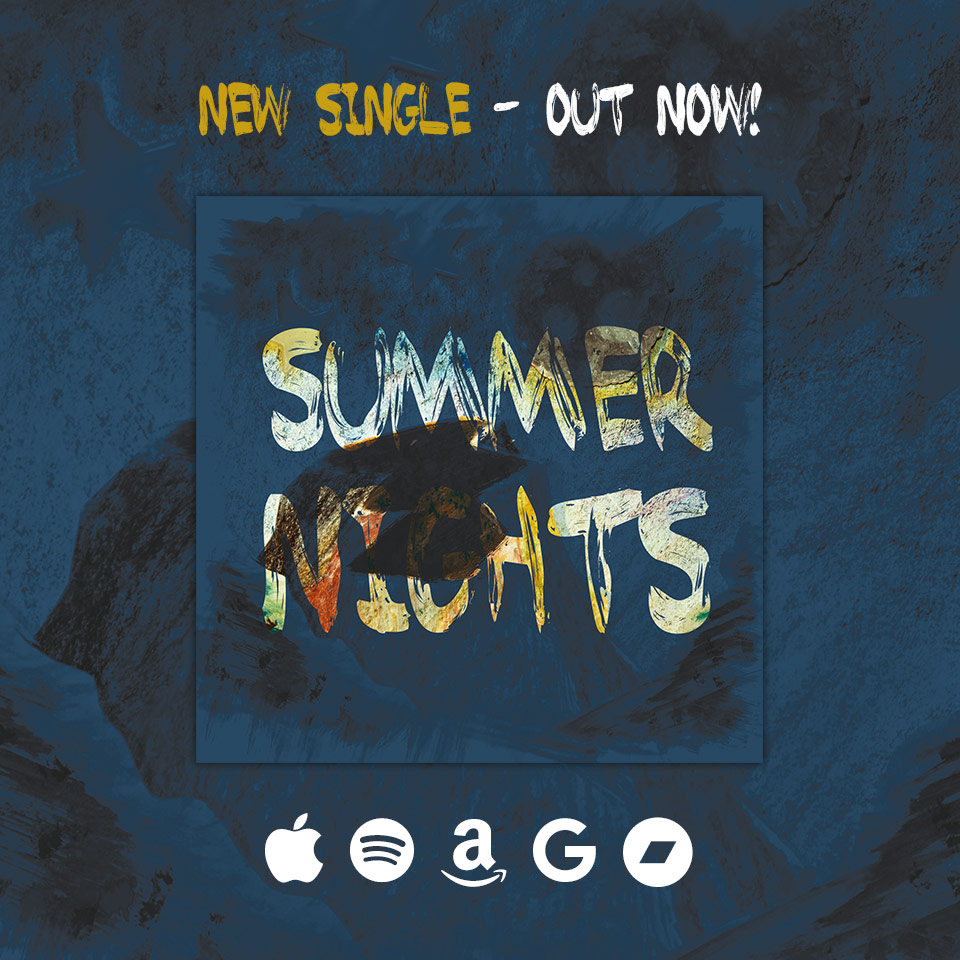 Yes folks, we're in winter right now with heavy snow fall last weekend. Best time to release new music singing about the summer, right?
I released my new single "Summer Nights", a rock/pop song about love, relationship and the good old times, worldwide on several download and streaming platforms. You may check it out at your favourite store e.g.:
iTunes: https://goo.gl/3opG1o
Spotify: https://goo.gl/qK8q8Y
Amazon: https://goo.gl/CFR81g
Google Play: https://goo.gl/QDQ8e1
Deezer: https://goo.gl/1eZcjT
Bandcamp: https://goo.gl/iRypkg
Hope you'll enjoy it – and please do not hesitate spreading the word if you like it!
Some impressions from the studio session: