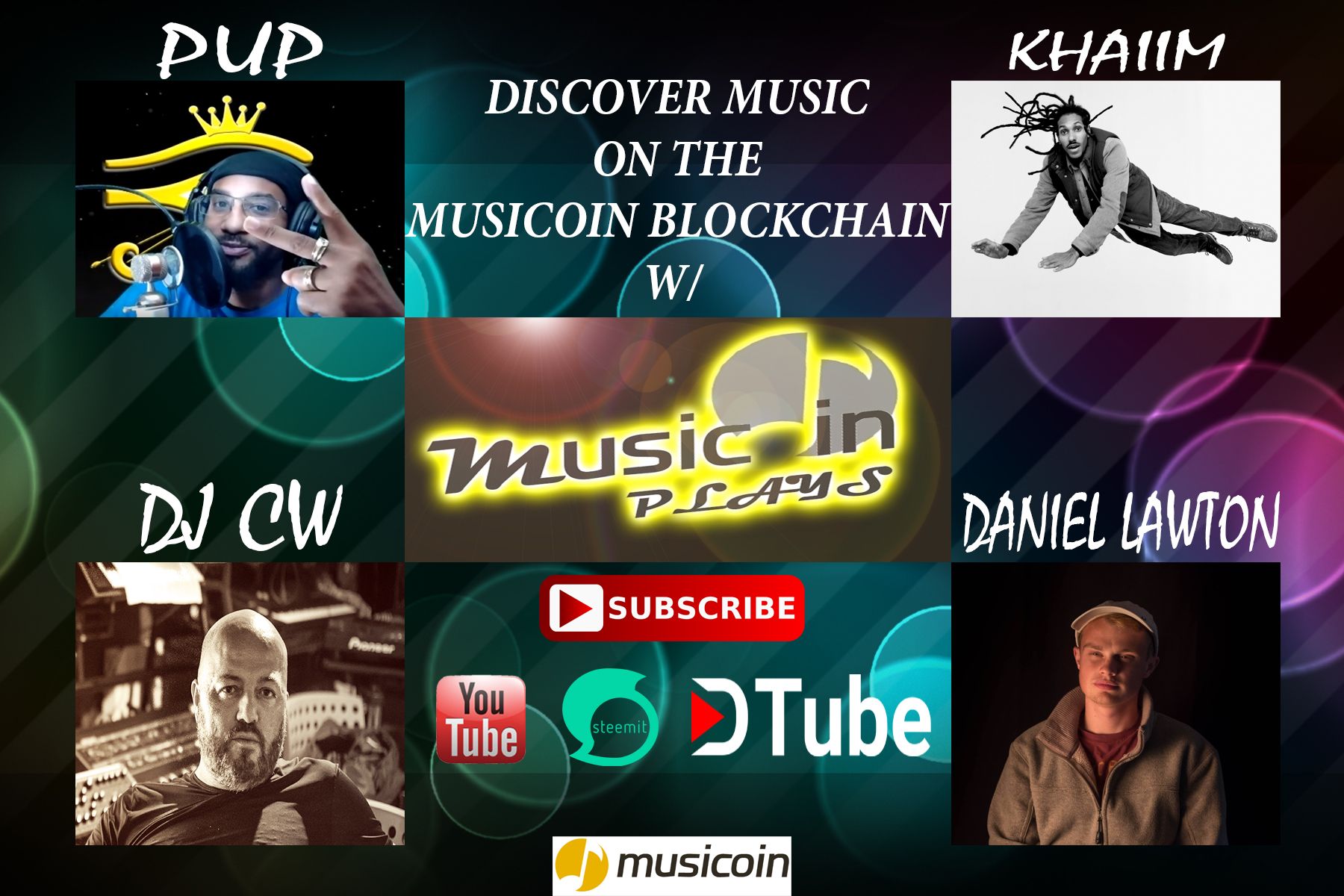 Hi Steemit Family,
Let's MOVE Music to the Blockchain!!! – The Musicoin Blockchain that Pays per Play!
I am very EXCITED to share Musicoin's 1st show called Musicoin Play aka MC Plays. It is the 1st show of its kind. It merges music and crypto, highlighting Musicoin's revolutionary blockchain music platform. With 4 Host from 2 different countries (US and UK) bringing their diverse well rounded experience of the music industry (who are also members of our Musicoin Community). Watch and Listen as we make Weekly Special Announcements, Discover and Highlight New Artist, Pick and Play Artist of the Week and much more.
Let's make this a HUGE Movement for Musicoin!!! Let's make this a HUGE Movement for Artists!!! Let's make this a HUGE Movement Listeners!!!
In order to accomplish this, we need to do it together 😊 Please support MC Plays!!!
Subscribe. Follow. Like. Share. Upvote. Resteem
Catch MC Plays LIVE Sundays on YouTube (Musicoin TV) – Next LIVE Episode 2/18 @ 2pm EST, 7pm GMT, 11am PST.
Watch MC Plays Highlight Videos EXCLUSIVELY on Steemit/DTube/DLive @musicoin during the week.
Check out MC Plays Episode 1 and Highlights Below
##Musicoin Plays | MC Plays Ep.1 - Musicoin 1 yr Anniversary & MC Plays https://d.tube/v/musicoin/5qqzpo7u
##Musicoin Plays | MC Plays Ep.1 - Musicoin Artist of the Week Debate
https://d.tube/#!/v/musicoin/zj1orp3l
##Musicoin Plays | MC Plays LIVE Ep.1