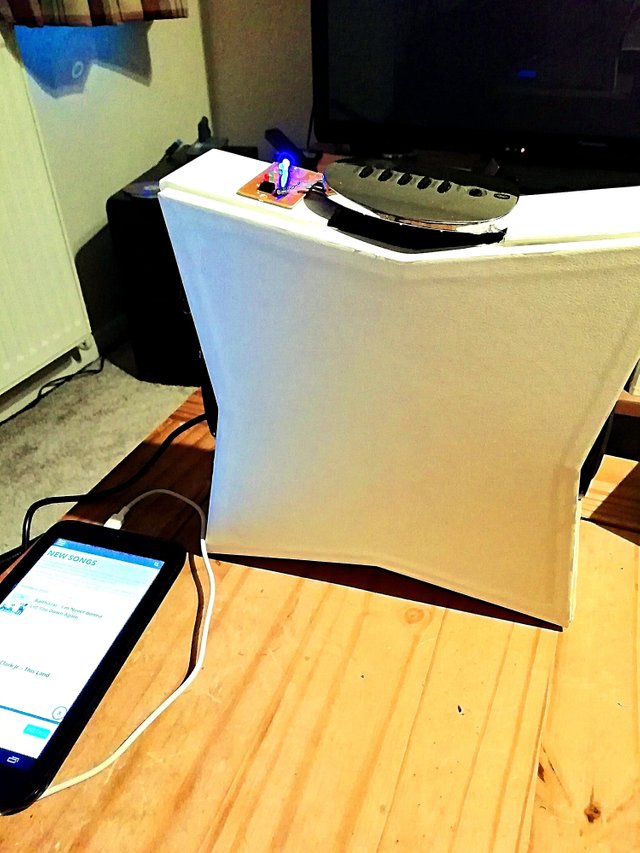 So I promised a project update for you, and I have it now, basically I'd left the music to one side until today, and focused on making from scratch an app to control a bluetooth speaker via a tablet which ended up breaking on me so I have had to control it via my phone instead, the images will be showing not the production but rather the finished unit and the apps screens.
Unfortunately I'd not thought to take images of the internals of the speaker but you can see the items used in the images below this line:
The Guts Of An Old Aldi Soundbar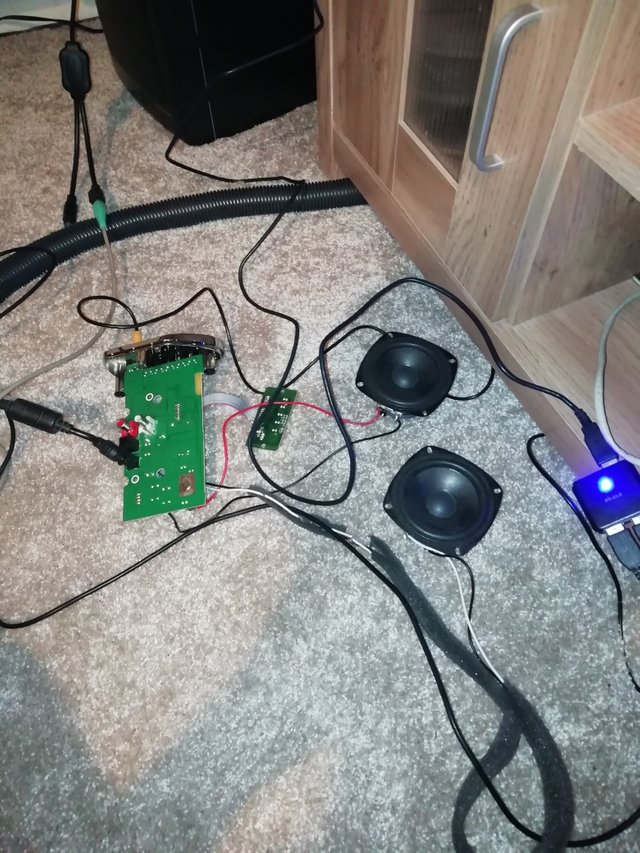 I had this knocking around and had previously gutted these parts consisting of a board and 2 speakers from the soundbar in the hopes of finding a use and I did ,.
Next Was the Box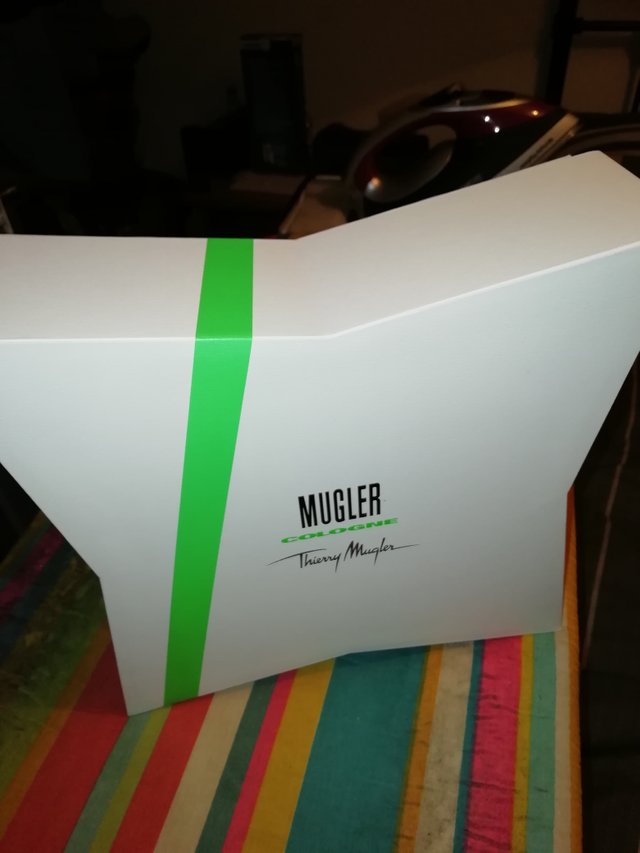 Yes strange but true, I used a simple Thierry Mugler aftershave box I used all the nice smelling aftershave lol?
I then cut the box to bits well chunks out of it 2 speaker holes, 1 cut each side of the box and 1 hole either side of the lid to basically allow the motherboard with the facia attached to slide through the lid space cut out, and basically hot glued all the parts internaly as not to move, this proved hard as the trigger had broken on my glue gun great lol.
Any way once I glued it all in place I had made the android app using thunkable prior, this is what took so long, and as I stated it went to sh"@t as the tablet stopped booting again, probably a battery issue, so my aim was initialy to mount that tablet to the box and use it as a sort of front end to control the speaker, via websites linked in the app to open player pages of free music sites like choon.co unfortunately DSound was incompatible with the mobile browsers it would only hang after tapping play forever?
So yeah i have to use my phone now which is difficult as it's not working for all options of screen resizing in every site, so I carried on and still finished it best I could I'm no developer you see, I had to build it on sheer guessing and foreign language based youtube video guides lol.
As you'll see in a moment in the following images the tablet was on working with the app to get a jist of how it looked.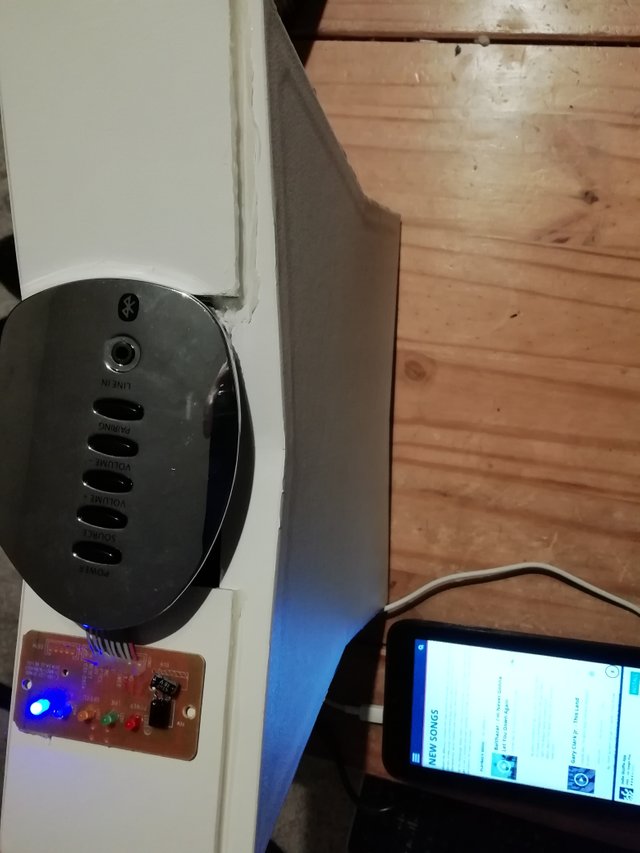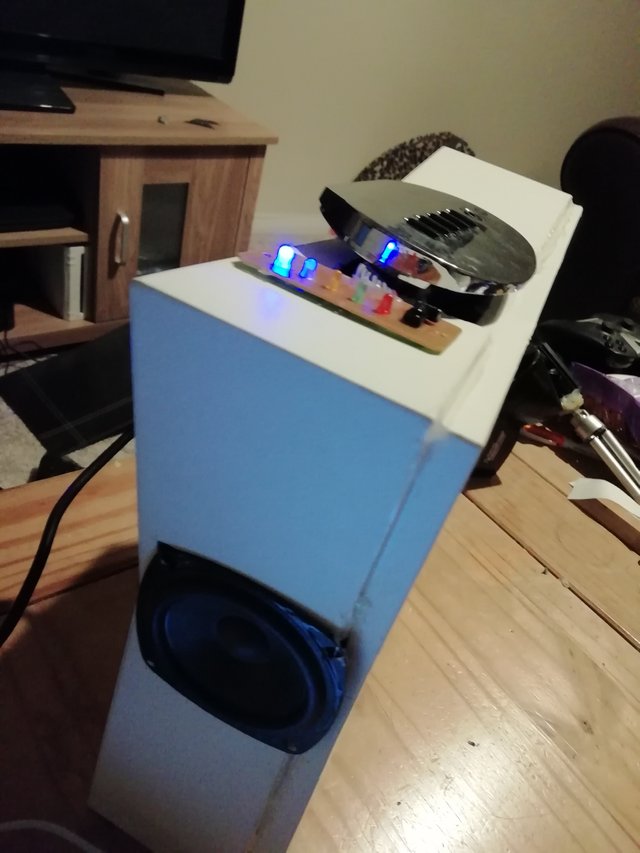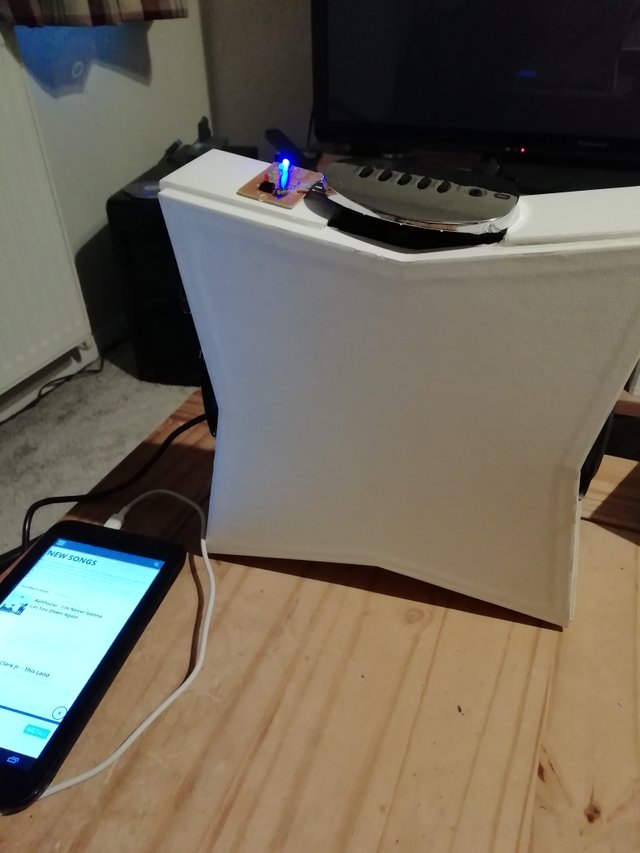 The app has many website audio playback page screens consisting of sites like shazam,choon.co,radiotunes,hype machine,indie shuffle,traxsource,songmetro,shoutcast,justhearit,fma (free music archive),youtube audio library,podbay.fm, librivox archive.org free audiobooks collection page this is cool a nice addition just click a book and it plays and finally a page to access a voice internet search and on the same page a button to also open if you install the pro version of poweramp application for android, this app took absolutely forever, but I am giving it away as it's my custom build and I want others to benefit from it
Some pictures of the apps screens :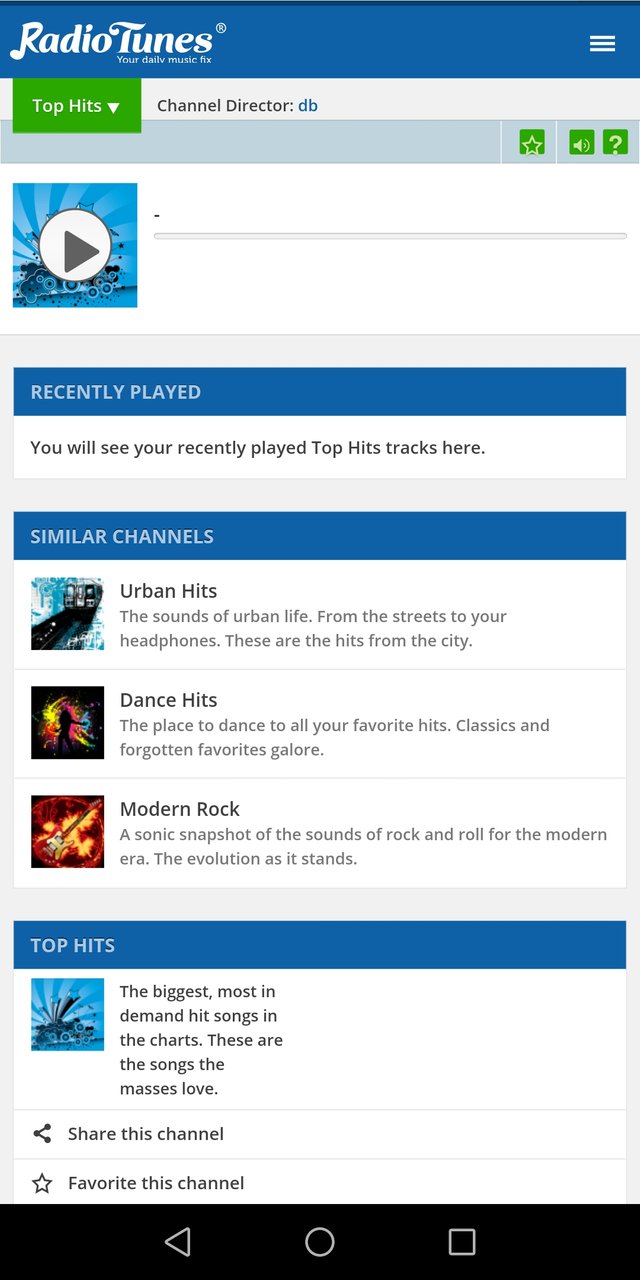 For some reason on this first page you must pull the bar behind the top notification bar down to view a little back button an arrow very small, you will see these either top or bottom of all other pager you turn the page pressing these arrows in a white bar, then press back on the navigation button of the phone or tablet preferably to go back pages.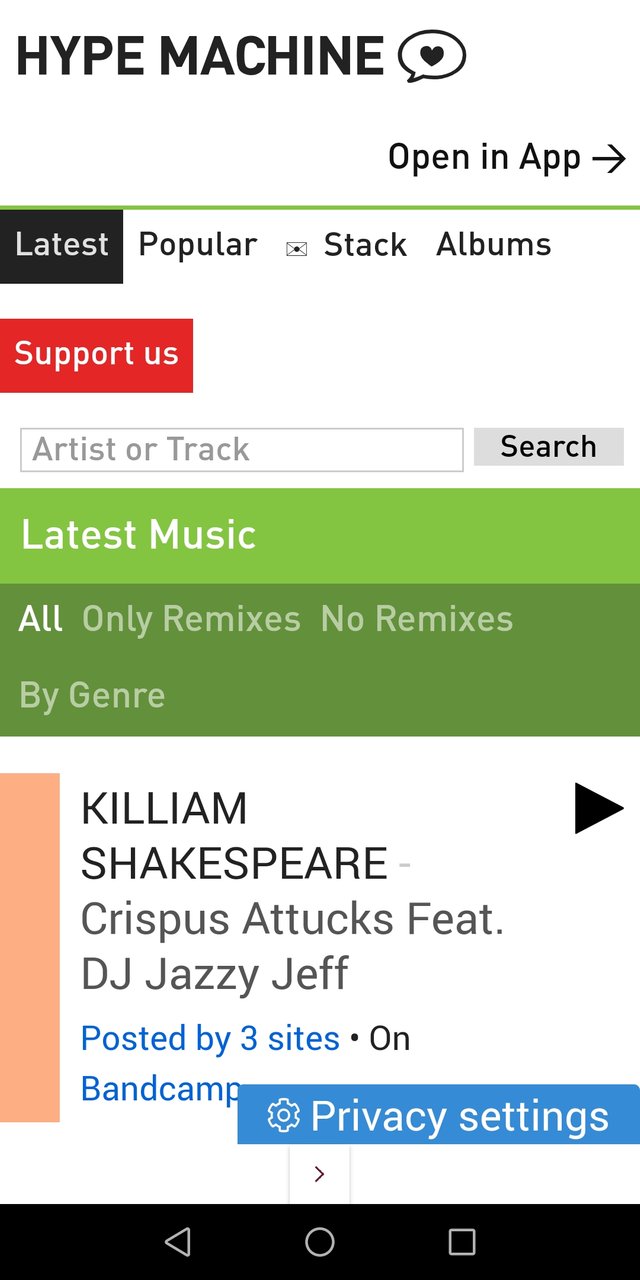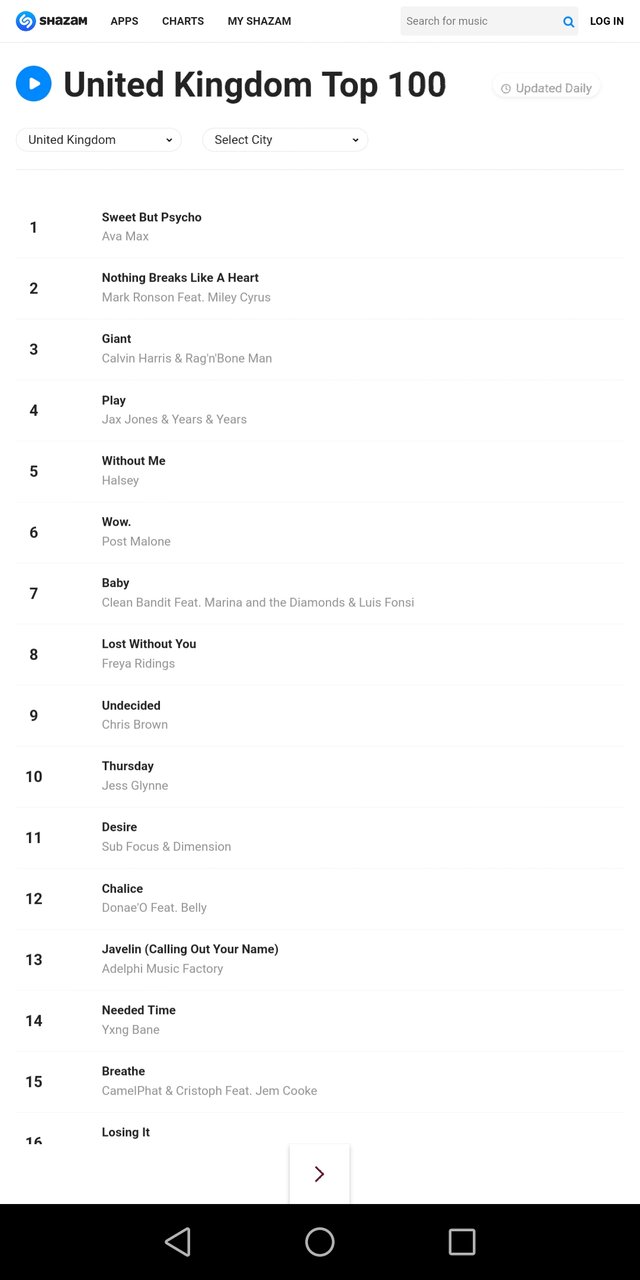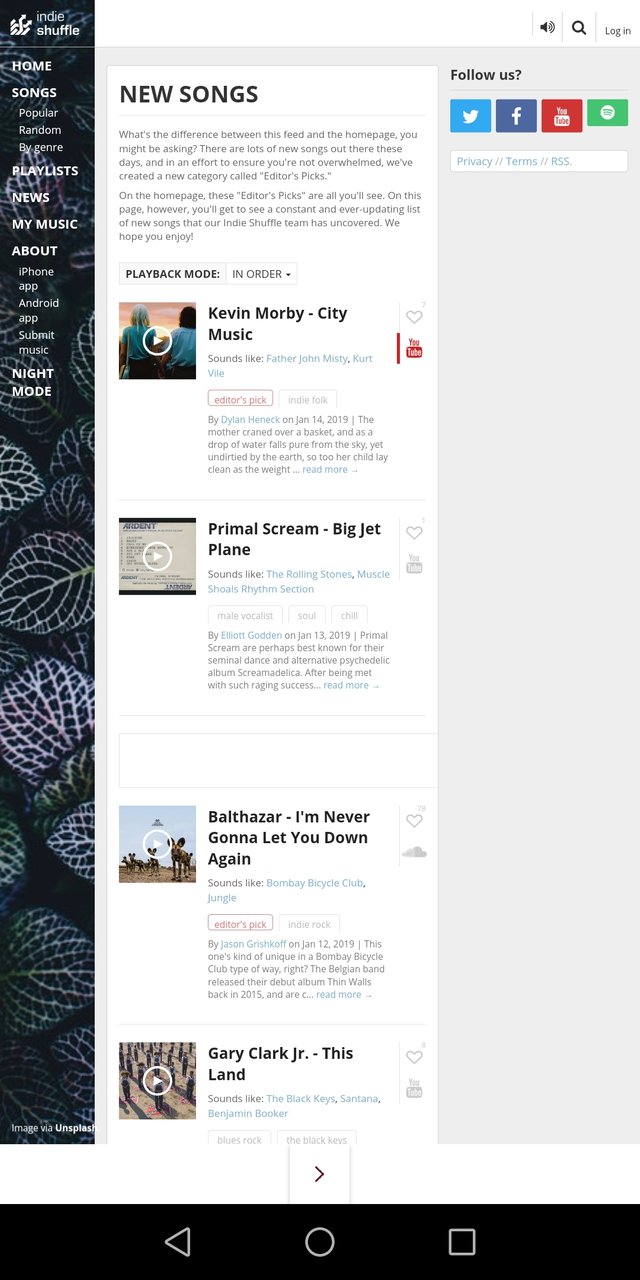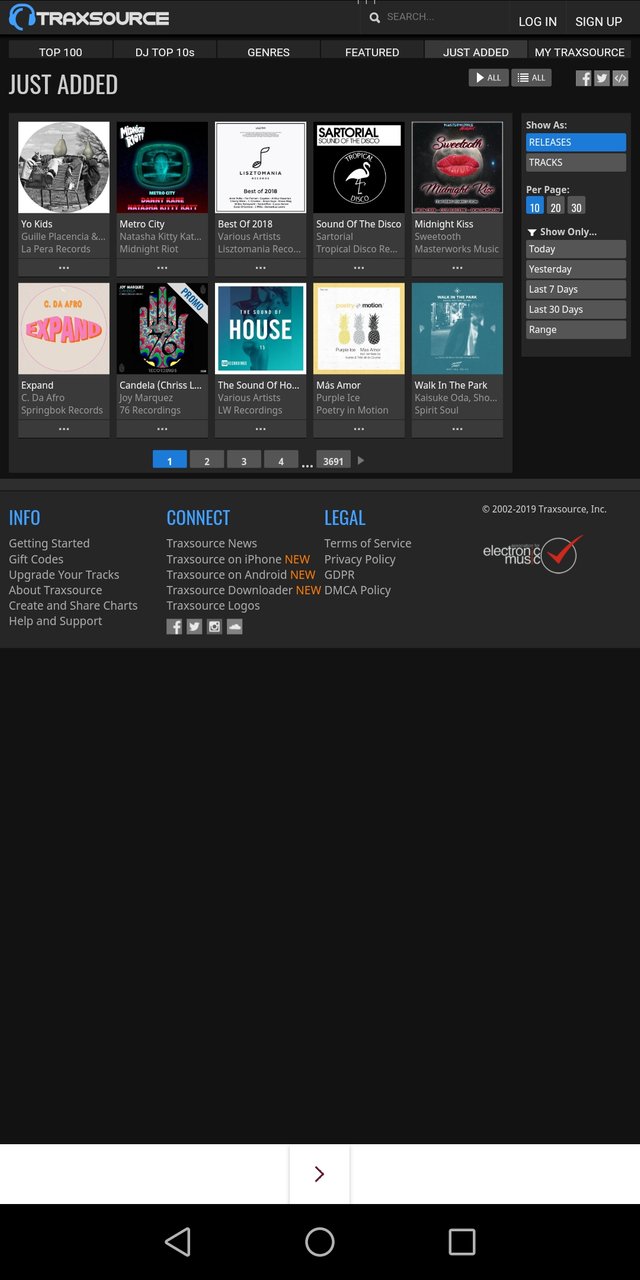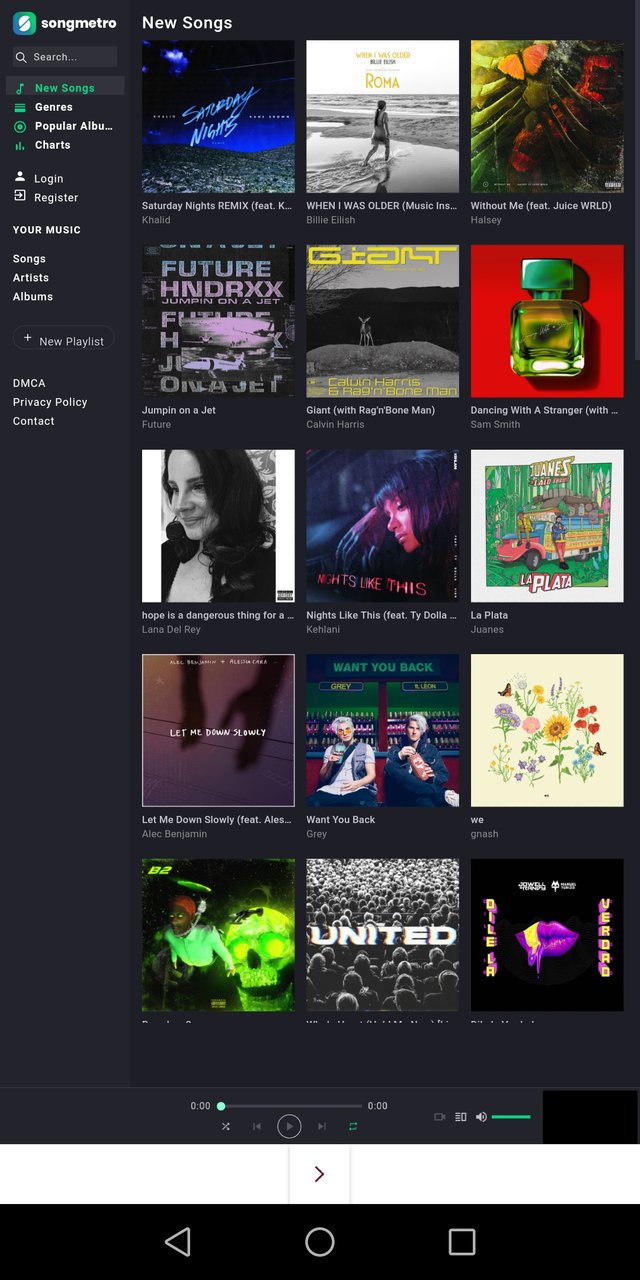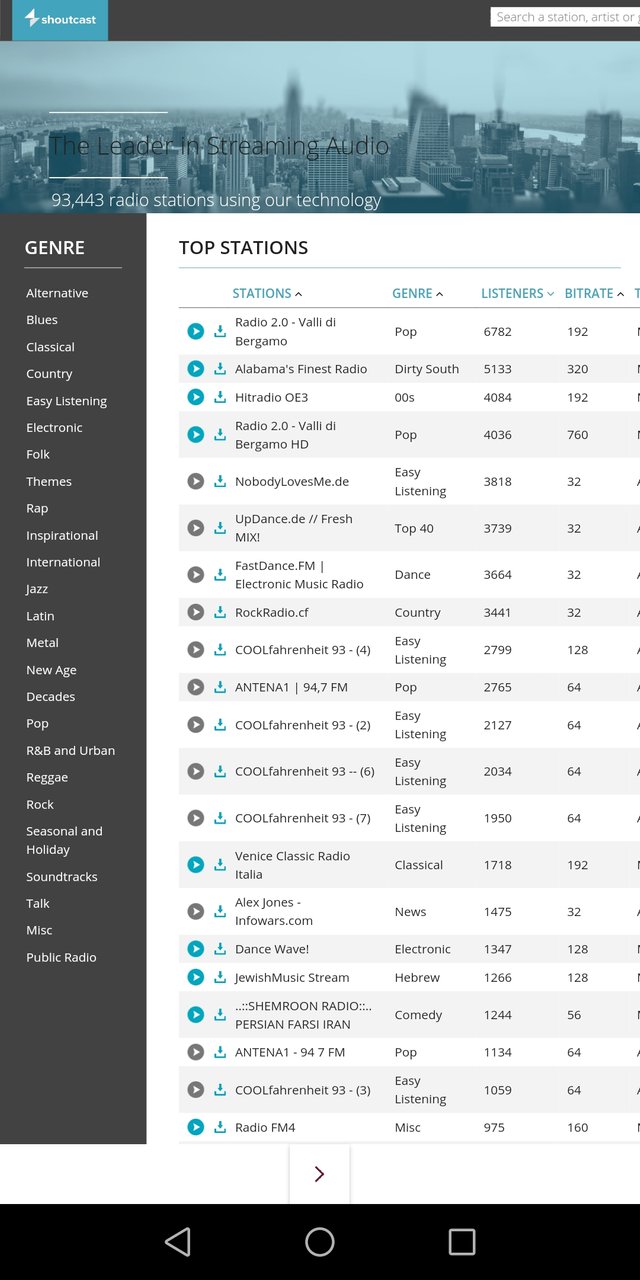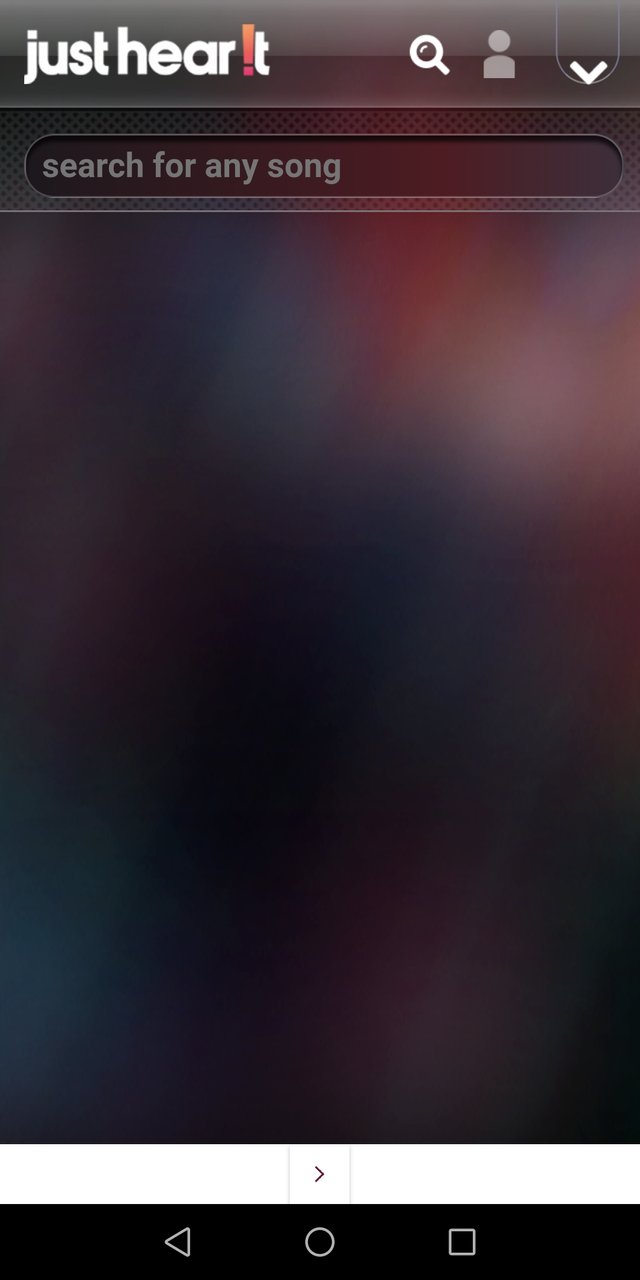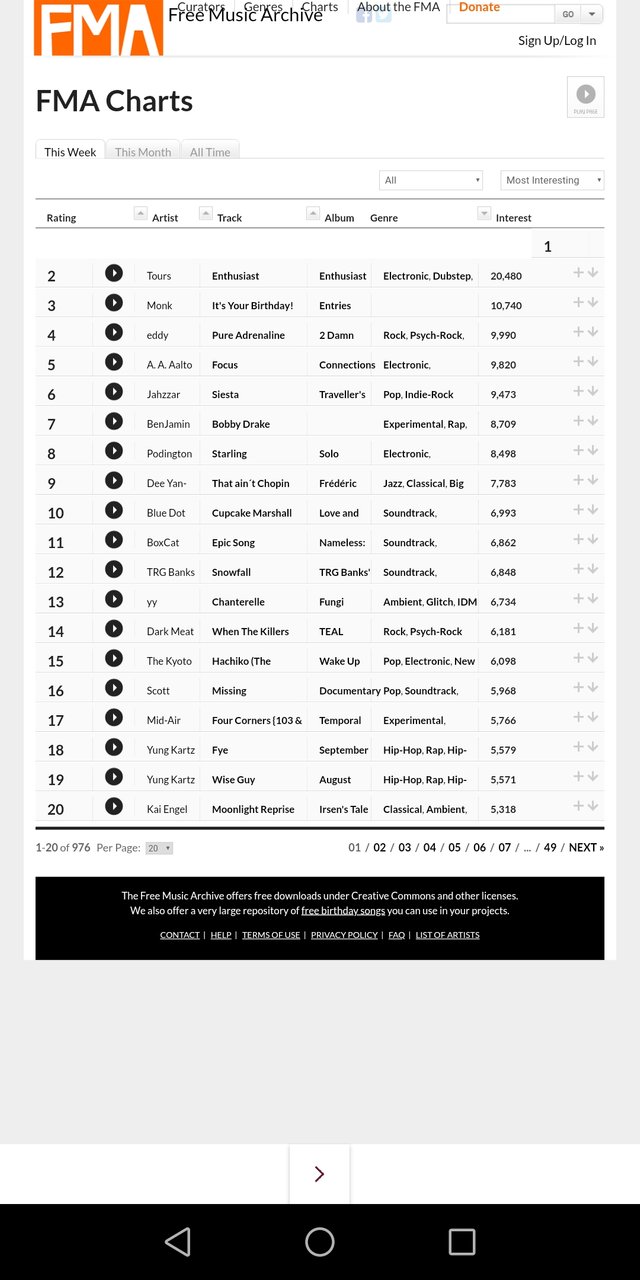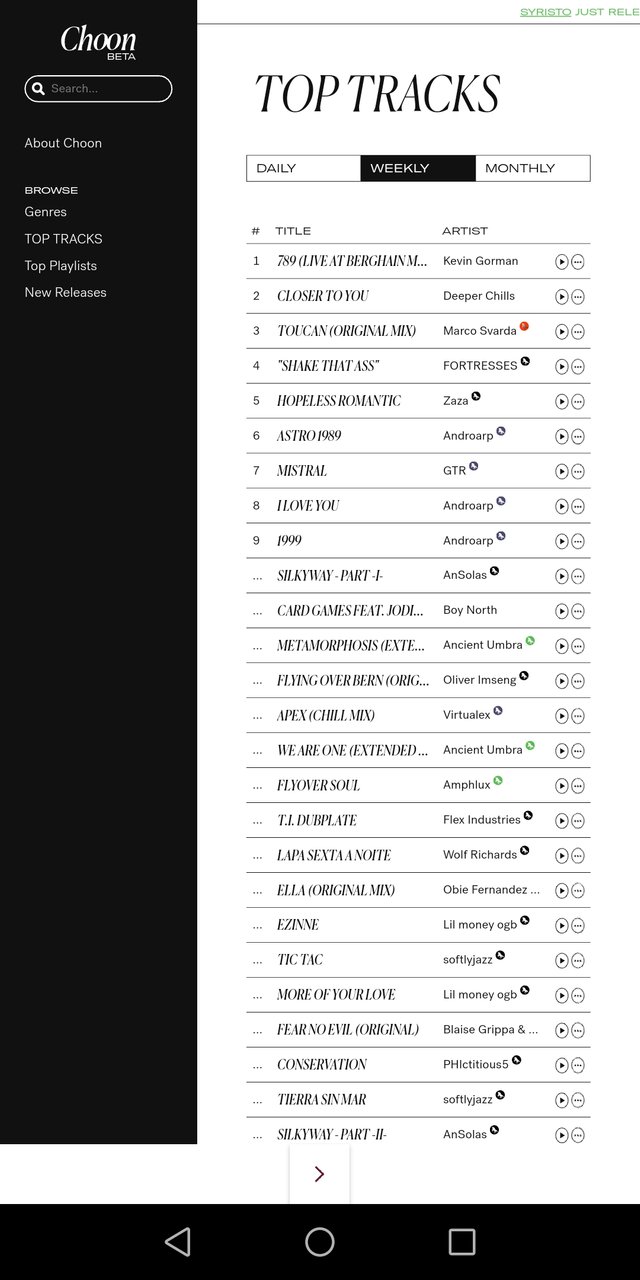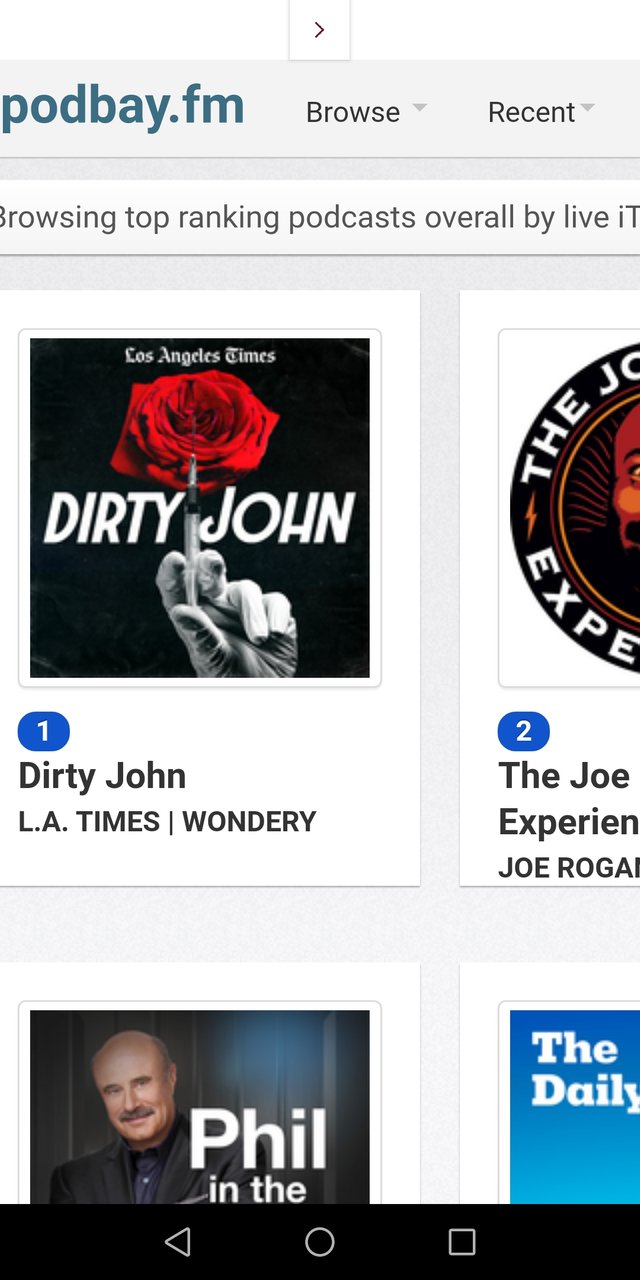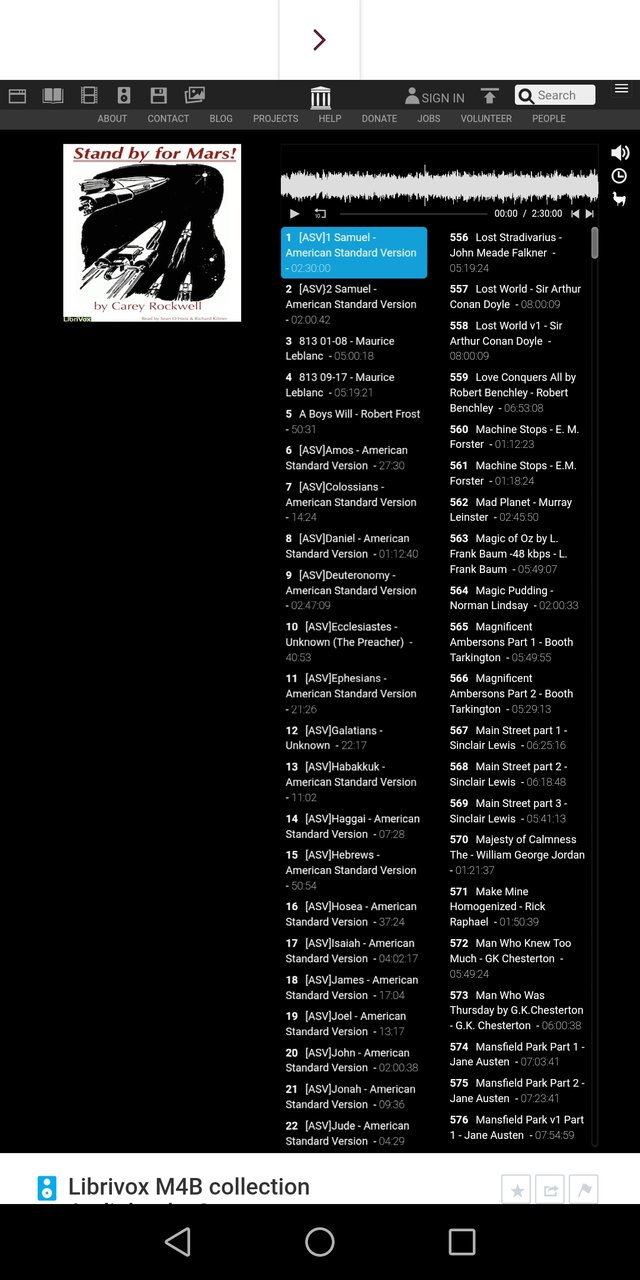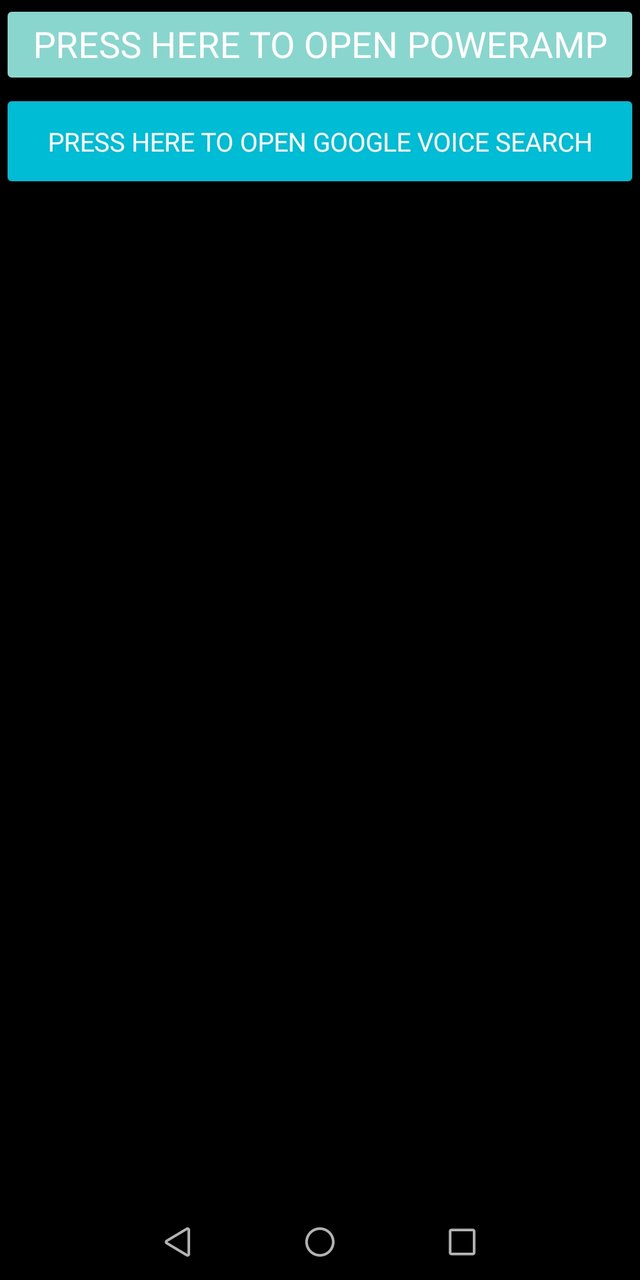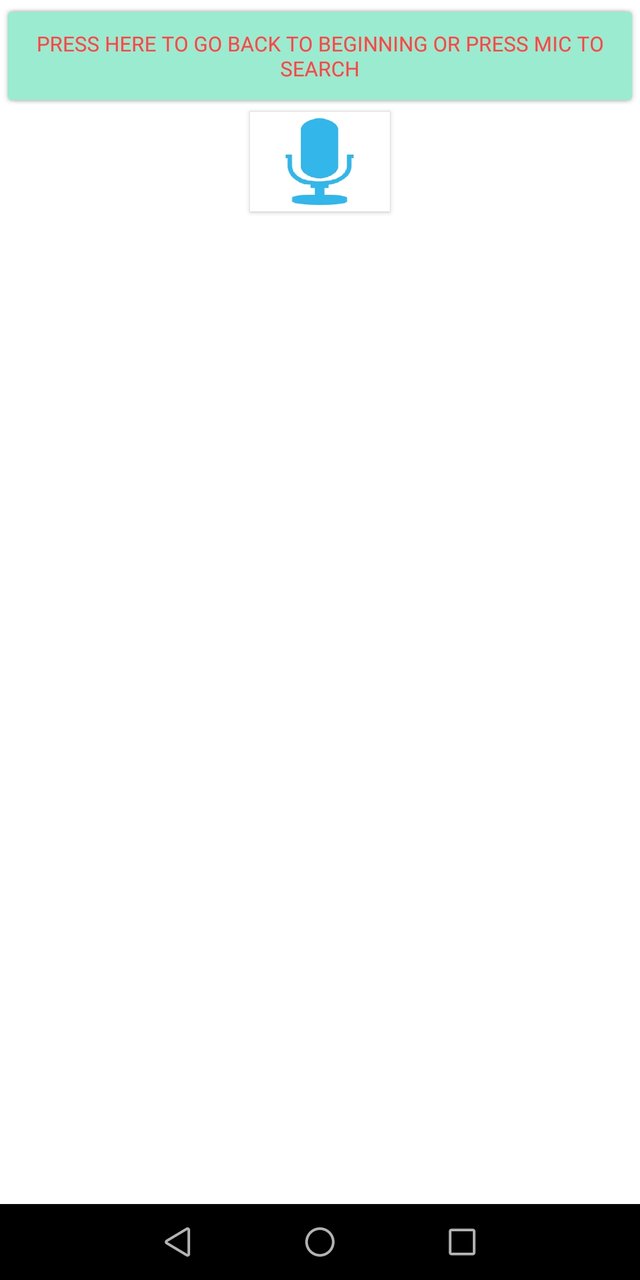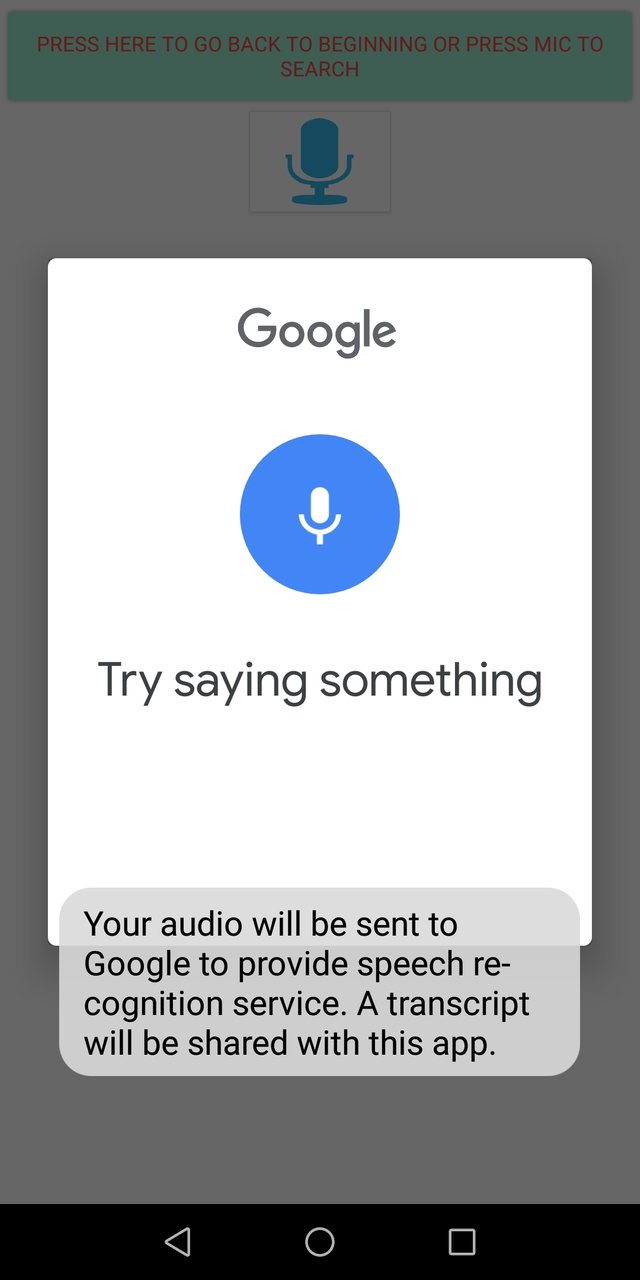 Enjoy it, I cannot answer to making this work with other devices or modifying the app in any way guys and gals sorry, I am not a developer I cannot ammend any issues you could find, but it's ad free and bloatware free, no stupid pop up garbage no annoying ad windows or ad videos it's 100% free for life and no registration neede.
It's android only and should operate on something semi decent enough to open websites and stream audio streams, all these sites you see on here will be directly on a page to play content, the back button exits to the previous screen so if you don't pause the playing content befor going back or forward it will continue in some cases to play out the last screen audio so pause that player and then go to the next page, I had many issues with some sites, and to be honest one or two may be unusable I just haven't the time or patience to go days on end sourcing more sites to get the links to embed in the app, I tried took me four days messing so that was enough, but I do hope you like it.
The link to the app is a mega link valid for 30 days, so please if it's down it's expired rather than downvoting or writing to something nasty could you please just add please re-upload in a comment and I will see it within time and re-upload another link for you that's a promise.
LINK TO THE APP IT'S CALLED TONEZ: https://mega.nz/#!ItoVkQbL!YFsa0XZ2kZVOuCJ12j76JfpaUys2C6dqq_ipva1hPUs
Almost forgot this is the rear of the box I simply cut a port for optical and power to go into the board.