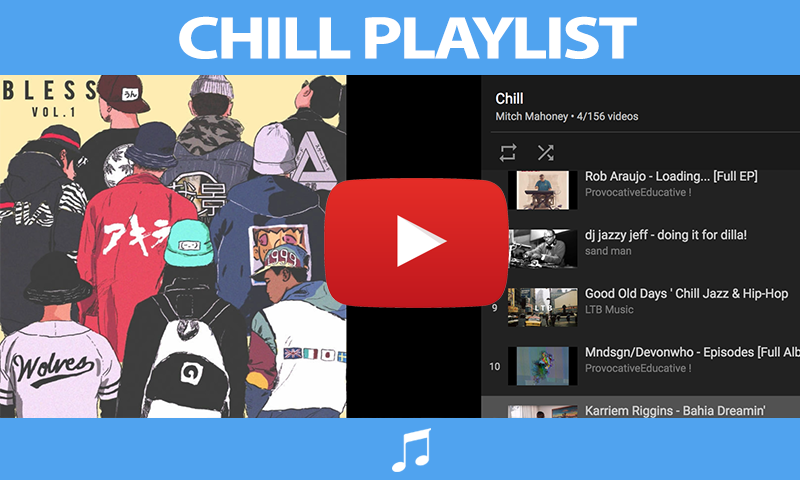 This is a playlist I've been adding to for over a year. It's got 'chill' melodies including the sounds of smooth jazz samples, mellow hiphop instrumentals, vapor wave and everything in between. One this is for sure, the overall vibe of this 5+ hour playlist is "chill" for a reason.
By starting this video, you will automatically play all 150+ songs continuously.
Click this link if you'd like to see the artist and song titles:
https://www.youtube.com/playlist?list=PLhqHyRgGpVOrTcpSvxPIPCkYsnvL5I3FU
One of my favorite tracks on this playlist is the 4th song on the playlist, it's actually a full 3 hour beat tape entitled: Inner Ocean Records Present: Bless Vol. 1
What's your favorite song on the playlist?
Please share songs or playlists on this same vibe for us all to listen to.