Calling All The Steemian Musicians! (and friends of) I need some hot fresh Steem Music!
My name is James, and I'm a DJ from AL. I love this community that's being built here on the block chain, and need helping finding all our original artists here in our community :). As a DJ, obviously one of my favorite things is the curation of music! I have stumbled across @steemsongs by @thisisbenbrick and @dsound by @prc. Both of which are absolutely awesome and I'm very excited to support them and the musicians that create their own music! I am a musician myslef, just haven't gotten out there to producing my own stuff. I know I should, and I will, but I will always love curating others art and spinnin' tunes (which bridges many genres, don't be shy). So, I'm reaching out for help. Pulling in as much block chain music as possible to my crates! I will be out and about searching myself, so don't be shy to DM or tag me in comments or blogs. Share with your musician friends, leave links below, resteem if you are so moved (I humbly thank you!), upvote (THANK YOU THANK YOU THANK YOU), or any other method you are inspired to help me out with just a quick click or more (if willing), follow for the results. I thank you very much for any and all of your assistance in this project. I promise this will be very beneficial for all our musicians through the exposure of all the projects I work on, or music I talk about. Feel free to start a conversation or ask anything in the comments below, much love and keep on
dancin'!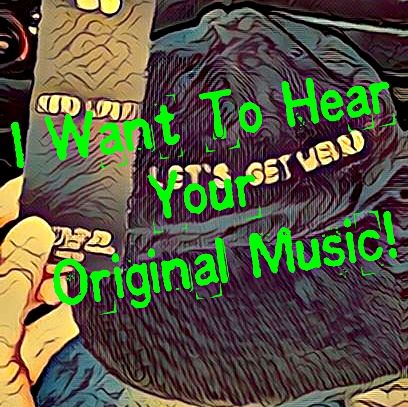 Jazz|Chill|Acid Jazz|Future Bass|Downtempo|Jam|Electronic Dance|Deep House|Trap|Dubstep|Rock|Metal|Classical|Hip Hop|Rap|Ska|Funk|Weird Bass|Experimental|Soul|Punk|Big Band|Breakbeat|Disco|Mash Up|Remix
and more...