Wizkid's growth onto the world stage is arguably one of the occurences that has put Nigeria in better light in the recent future.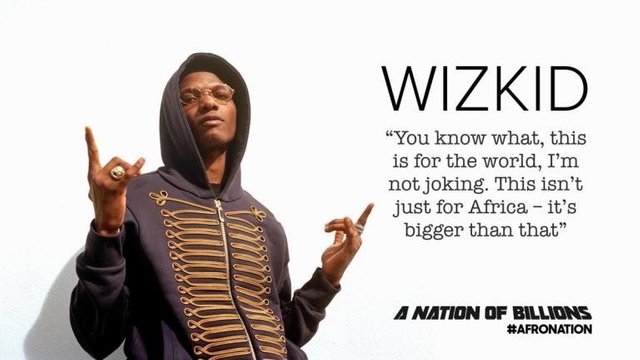 source
A few years ago, many had never heard of Nigerian artist Wizkid let alone buy his record. Fast forward 2017, and he is now arguably, the biggest artist in Africa and he's currently taking the international scene with his Afrobeat sound.
His real name is Ayodeji Ibrahim Balogun and he was born on 16 July 1990, the Starboy himself Wizkid rise to stardom began after the release of his record-breaking breakout hit single '' Holla at Your Boy '' on 2 January 2010, at the age of 20 under the Banky W's EME record label.
The '' Holla at Your Boy '' was first single off his first studio album tilted '' Superstar '' which was released on 12 June 2011 under the Empire Mates Entertainment record label and it consists of hit tracks such as Tease Me/Bad Guys, Don't Dull, Gidi Girl, Love My Baby, Pakurumo and Oluwa Lo Ni.
In fact all the tracks on that album became major hits, paving the way for greater things for Wizzy in Nigeria and African music industry.
That same year, Wizkid's '' Holla at Your Boy '' got nominated for Headies Next Rated which he eventually won alongside with Headies Best Pop Single.
In 2013, Starboy ranked 5th on both Forbes and Channel O's list of the Top 10 Richest and Bankable African Artists. In February 2014, Wizkid became the first ever Nigerian musician to have over 1 million followers on Twitter. In 2016, Wizkid emerged as Nigeria's first artist to get on Billboard's Twitter Last 24 hours chart after he featured on Drake's One Dance. The song reached number 1 on the Billboard Hot 100 chart and held the spot for weeks. His name is also in the Guinness book of records for this song.
Wizkid and Justin Bieber
source
At the age of 26, Wizkid's achievements include, a BET Award, a MOBO Award, five The Headies Awards, two Channel O Music Video Awards, six Nigeria Entertainment Awards, two Ghana Music Awards, two Dynamix All Youth Awards, two City People Entertainment Awards, and a Future Award.
He has received three nominations at the MTV Europe Music Awards and has also been nominated four times at the World Music Awards.
In 2017, Wizkid broke new ground last year when he sold out the Royal Albert Hall in London. People from different parts of the world gathered at the closed arena to watch him perform most of his songs. Wizkid became the first African pop artiste to have a sold out show at the prestigious hall with over 5,000 audiences in attendance. The show was also broadcast live on his official Facebook page with over 2000 participants.
Pictures from the concert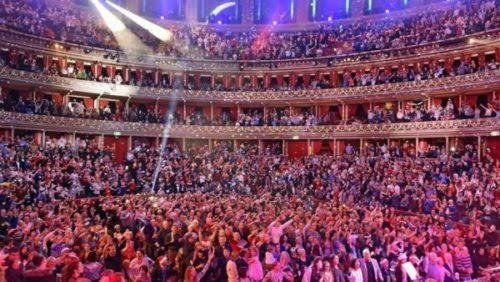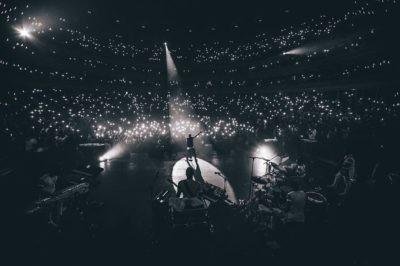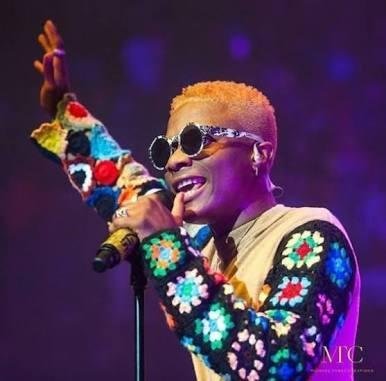 Last year too, his album sound from the other side featured international artists like Chris Brown, TY dollar sign, Trey Songs, Brucie. He also featured American Trap star Future Hendrix on his hit single everytime.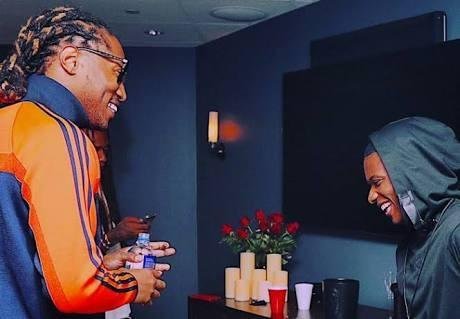 source
Most recent, Wizkid emerged winner at the 2017 Music of Black Origin (MOBO) awards.bold Wizkid beat a strong field including Jay-Z, Drake, Travis Scott and Kendrick Lamar to net the best international artist prize. Other artists edged out by Wizkid are Cardi B, DJ Khaled, Migos, Solange Knowles, SZA.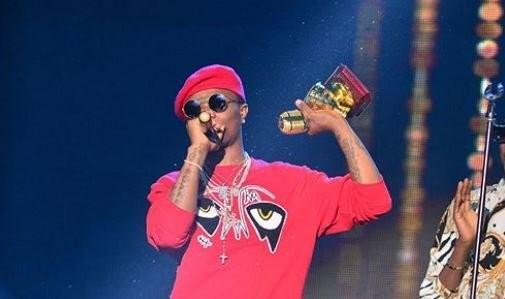 source
Wizkid is everyday making Africa proud with his sound. His achievements and awards speak for him. Hardwork pays finally.
---
---
Thank you for visiting my blog. Expect more music vibes from me!