Saturday nights gig was at Lota's Goat in Dallas TX with Brent Rozell and the Soulmates featuring Brent, Harold Evans on drums and myself on bass. And a special guest showed up on percussion, and I'll have to text Brent for his name as I sorely don't remember, but I do remember he was from Paris, France. Here's one of Brent and myself.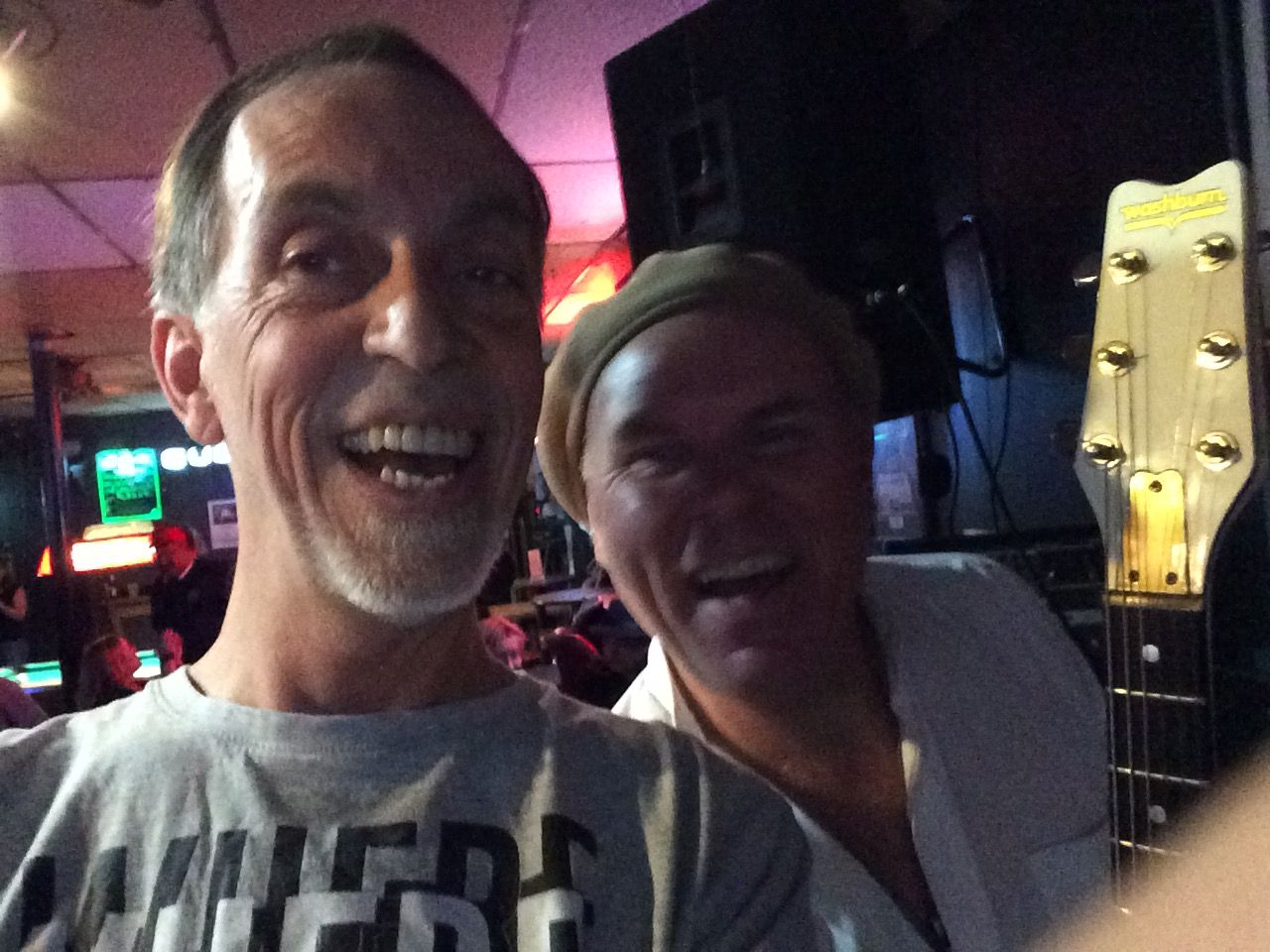 and here's one of Harold and myself.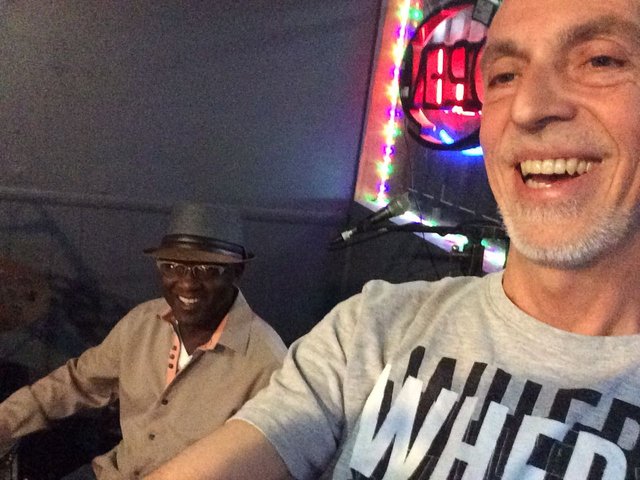 I'm wearing my "Where's the missing 10,000,000,000 dollars?" shirt. I was able to get a little video in the middle of a song while onstage, so here it is.
I've known Brent and Harold for years and always enjoy working with them and the Goat is cooking on a Saturday Night! Stay tuned for more music and backstage adventure. My gig on Sunday coming up is at the Toyota Music Factory with Junior Clarke. I'll see what I can come up with to show this huge music complex at Los Colinas and the backstage fun. So, stay tuned! all is well, Mark