Jam #62 Bluz Funk and a two five
Jam #62 Bluz Funk and a two five
If this one gets a chance your gonna love it!
This is very dance-able first off. Track one had a funky groove with blues changes. Track two had a two five from the same key and track three would be kinda like a relative minor from the same tonal center (or a minor third down) with a 6 thrown in to the chord for color. This definitely steps out of the box a bit, which is normal for me and hopefully part of what you love about it.
Coming in at 36 and a half minutes, it features a really cool guitar that a friend has brought over got me to play. (what a great friend) This track features a Paul Reed Smith guitar. This guitar plays like a dream. It is very unique in a great way. First off the scale seems even more loose than a Les Paul but you can feel the strings in a nice way. Also the whammy bar is absolutely great! And the sound is really good, both clean and dirty.
Enjoy this track! I sure did! :-)
I dedicate this to the deepest intentions of my heart and it's synchronicity in life's play.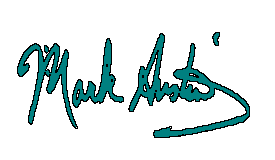 www.markaustinmusic.com
www.markaustinband.com
#blues #funk #improvisation #bass #PaulReedSmith #looper #markaustin