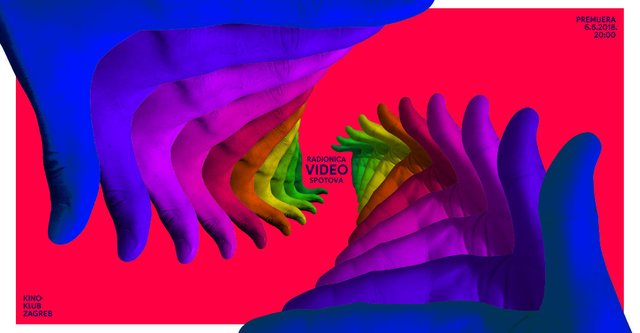 Finally after months of work, my ''students'' finished their music videos and tomorrow there will be a projection at Kinoklub Zagreb! :)

Sooo, I haven't mention this on Steemit, but I did a music video workshop where I was a mentor to five film authors.
It was an advanced workshop that took place from October 2017 to February 2018, with the aim of connecting film authors Kinoklub Zagreb with Croatian music performers. I guess it's important to note that in this case, no 'classic' videos were created that included bands while playing. The attendees focused on practical work through production, recording and editing.
Bands weren't included in the process, they just gave their songs, and after the attendees finished the video, they could decide if they wanted to release it as ''official music video''.

This is the first workshop I did and I'm so proud to say that four of them made it to the end and finished their music videos!
So, two of them will have their premiere tomorrow in front of the public and other two actually already published their work and the bands really liked it!

So without further ado I present to you :

HARVO JAY- MRAK



This is the work of Martina Loncar, really talented filmmaker that picked out the song ''Mrak'' from Osijek based band Harvo Jay. ''Mrak'' means darkness.
Martina had an idea of showing the depression of the main character in a really interesting way,
I will not tell you how, because I would spoil the video for you, I think you will get it yourself :)

MARINADA- POZDRAVI



Next video is a work of Luka Duvancic who did a video for band Marinada. The name of the song ''Pozdravi'' means ''Greetings'', but maybe more accurate translation would be ''Goodbyes''
He had this amazingly simple and smart idea of filming paper planes as they are living beings, as they are greetings that came to life, but now have a life of their own.
It's sounds simple but he really had a complicated time filming this. Really hard time :)

The next two videos I will show you when they are published!

Hope you will enjoy it as much as I did!
Love to hear you opinions!