Music from the Hills
This is a video I recorded when I was home for a while. I think this was around 2 years back. I come from a small town in the hills called Mandi. It's a beautiful valley up there in the mountains.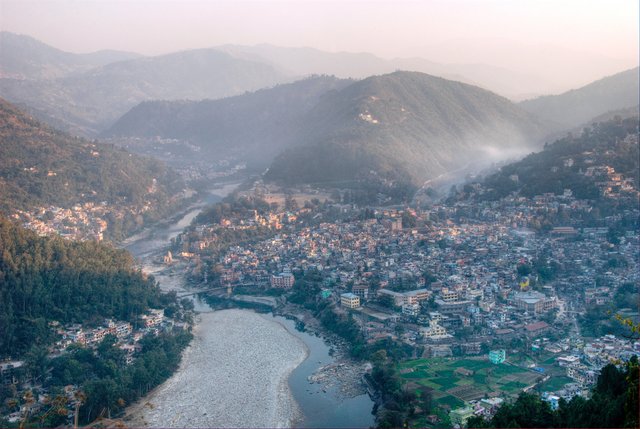 Image source: https://www.flickr.com/photos/mayank_u/4214795521
The song is called Morni and is played in 7/8.
I've been listening to it since I was a small kid and have always been fascinated by the story it tells. The whole song is about a conversation between a mother and her daughter somewhere in the old hills. It talks of the innocent little girl who is concerned about a peacock (morni) who lives on the opposite hill and keeps singing, and the girl begs her mother not to kill it because she wants to capture it and keep it in a cage.
Towards the end, the girl asks about the Moon, the stars and the people who are close to her heart, and the mother answers beautifully by saying that the Moon and the stars, they all go away and hide somewhere but the people who she holds close and who love her back never go away, and they'll always be there.
It's nice  to have all the birds in the background sing along with me. :)
Peace.