Happy Halloween! Halloween Music you have NEVER HEARD! SPOOKY!
Happy Halloween, my friends!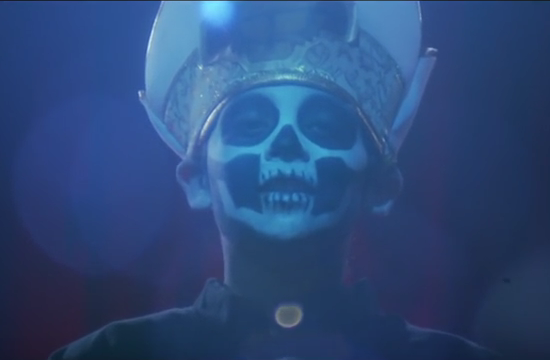 Here are some Halloween songs you have never heard! First up is ""Ghost of John" by Kristen Lawrence. Her heavenly voice soars over a church organ, as she sings about poor John, who has passed on.
Speaking of church music, here is Ghost, a Swedish Goth/Doom/Metal band doing a beautiful hymn similar to what you might here in any mega church on a Sunday morning. HE IS! But who is "he" -- read the lyrics and figure it out!
Ghost won a GRAMMY AWARD this year! More about GHOST, here!
The 69 Eyes is a Goth band that sounds a LOT like Type O Negative. While Type O Negative had a huge hit with Black No 1, their tongue-in-cheek homage to Goth Girls, The 69 Eyes came back with Gothic Girl to cover some of the same territory.
More Halloween Music here! Ghost, Type O Negative, Alice Cooper!
HAPPY HALLOWEEN!