Blondie! Some of my Favorite Songs!
Yesterday in my Actifit Daily Fitness Report I included a screenshot from a video by "The Wind in the Willows" - a Folk Rock group from the late 60s. The shot was of one of the band's back up singers. I asked if anyone knew the singer but no one did.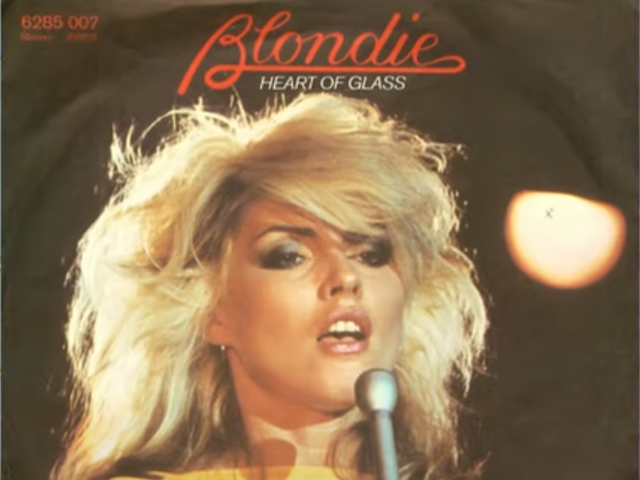 Blondie!
Well her name is Deborah Ann Harry, better known as Blondie! In the 70s she started the band Blondie which was named after her nickname. You can read more about her on her wikipedia page and you can watch this video about her and the band:
My Favorite Blondie Songs!
X Offender
This is from their very first album. it has a bit of a 60s Girl Group sound, but it has a dance-able pop punk attitude. The lyrics tell about an arrested sex offender who falls in love with the officer who arrested her!
Youth Nabbed As Sniper
This one rocks! It's from their second album Plastic Letters. It's a cool pop punk new wave tune. The lyrics are about a teen girl who gets involved with a bad boy.
Contact in Red Square
This is a fast rocker! Also from Plastic Letters. Great song to jump around to! The singer tells of being a secret agent who has to hide inside her trench coat and be clever. She has a kiss with a contact in Red Square before the ICBMs make everyone dead!
One Way Or Another
Another great Rock/New Wave classic! This is from their third album Parallel Lines. It's about a stalker who is following Blondie.
Sunday Girl
Also from Parallel Line, this one is a little less aggressive, but it still rocks and is good to dance to! Doesn't Debbie look great in this video?
Accidents Never Happen
From their fourth album Eat To The Beat, we have this fast punk/new wave guitar based song that you can really bang your head to! It's another love song.
"Like the Magi on the hill, I can divinate your presence from afar. And I'll follow you until I can bring you to a perfect world. Accidents never happen; could have planned it all. Precognition in my ears. Accidents never happen in a perfect world. Complications disappear. Now you love me! I - yeah I can tell! I never lie, I never cry. And you, you knew so well!"
Wow, awesome religious mystic lyrics right there!
The Tide Is High
This is a very very sweet reggae song that is fun to dance to! From Blondie's fifth album Autoamerican.
"Every girl wants you to be her man, but I'll wait my dear 'til its my turn. I'm not the kind o' girl who gives up just like that! oh no-o-o! The tide is high but I'm holdin' on. I'm gonna be your number one!"
Add a Video YOU Like in the Comments if You Want!
It can be a Blondie song or really anything. I always like to hear what music other people like.
Have a great weekend!!! ❤❤👍❤❤