Are you a pianist or piano teacher?
Are you in search of technically and esthetically accessible contemporary music with a "melocentric" approach (for you or your students)?
Are you an engaged listener of modern piano music?
Give a try to "Aphorismen" by Juan María Solare - 12 miniatures for solo piano.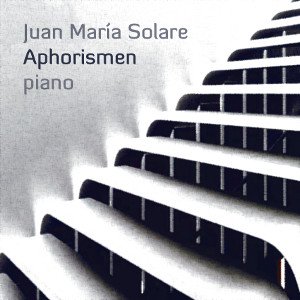 Listen Aphorismen 
Want to have a look at the score / sheet music?
Get the whole score for a very reasonable price at SMP, Sheetmusicplus: Aphorismen - sheet music
Artwork by the British Artist Alban Low
Additional information about Aphorismen: